Applied Behavior Analysis Therapy
Applied Behavior Analysis or ABA therapy focuses on improving specific behaviors, such as social skills communication, reading, and academics, as well as adaptive learning skills, such as fine motor, dexterity, hygiene, grooming, domestic capabilities, punctuality, and job competence.
What is aba or applied behavior analysis?
Applied Behavior Analysis (ABA) is the practice of applying the psychological principles of learning theory in a systematic way to alter behavior in humans or animals. The definition of aba as per Cooper, Heron, and Heward (2007) is as follows:
"Applied behavior analysis is the science in which the principles of the analysis of behavior are applied systematically to improve socially significant behavior and experimentation is used to identify the variables responsible for behavior change."
ABA is used in:
healthcare
education
animal training
business management
However, what ABA is most commonly known for is its use in the treatment of Autism Spectrum Disorder (ASD). Applied Behavior Analysis is composed of concepts in the field of behaviorism that were proposed by John Watson, Ivan Pavlov, and B.F. Skinner, such as operant conditioning, schedules of reinforcement, and classical conditioning. Simply put, it is a method of therapy used to decrease inappropriate behaviors and increase appropriate behaviors while also teaching important life skills.
How ABA works
ABA therapy works by utilizing proven theories related to learning and behavior management. Therapists who use ABA understand how human behaviors are learned and how they can be changed over time with specific techniques applied. The therapist begins by evaluating a client's behavior. Based on that the treatment plans are developed to improve the necessary communication and behavior skills that can ensure success in personal life, social, home, and work environment for the client. Applied Behavior Analysis techniques focus on understanding and changing behavior. This treatment can be:
modified to meet the needs of each unique person
provided at home, at school, and in the community in a one-to-one teaching or group instruction format
used to teach useful life skills
A study found that application of the therapy resulted in remarkable improvement i.e. the average language skills of autistic children increased by only 1-2 lessons with the excellent score instead of 4-5 days where they had showcased poor results.
Components of ABA therapy
To effectively change behavior there are certain techniques that are used in ABA to produce change. Positive and negative reinforcements are one of the main strategies used wherein good behavior is followed by a reward, in which case a person is more likely to repeat that behavior. This repetition over time leads to meaningful behavior change. An example of this could be when a therapist is trying to teach the skill of 'manding' or asking for help, to a child (read about manding in detail here). If the child appropriately mands or asks for help, the therapist rewards them with something positive like a fruit snack or iPad time. This reward then encourages the child to ask for help more. Antecedents, Behavior, Consequence is another major component in ABA. It forms the A-B-C model, which is an important part of any ABA program to teach and understand behavior:
Antecedent: What occurs right before the target behavior. It can be verbal, physical, or something else in the environment. It may come from:
the environment
from another person, or
be internal (such as a thought or feeling)
Resulting Behavior: A person's response or lack of response (verbal, physical or something else) to the antecedent.
Consequence: What comes directly after the behavior. Can include positive reinforcement for desired behavior or no reaction for incorrect/inappropriate behavior.
Looking at A-B-Cs helps us understand:
Why a behavior may be happening
How different consequences could affect whether the behavior is likely to happen again
An ABA therapist may use an ABC log to track these behaviors to possibly find a pattern of a specific antecedent that is constantly causing a negative behavior. Then this data can be used to help encourage a positive change in behavior by changing the antecedent.
Concerns and limitations of ABA therapy
As with all types of therapy, there are concerns and limitations. Some people may not agree with the amount of data that is taken during ABA and feel that the therapist may be so focused on the data and making the change that they lose sight of the humanistic component of therapy. Another limitation for some may be the length of time. It is very goal-oriented and in order to reach these goals and enact a behavior change, it may be a lengthy process. ABA can be used for many different concerns and diagnosis. However it has become a go to therapy for Autism. This is a limitation to those individuals who do not have a diagnosis of Autism but would benefit from ABA because some insurances may not cover ABA if there is no diagnosis of Autism. Also, some insurances may not cover ABA services at all, even with a diagnosis of Autism. This becomes a limitation and financial burden on the families because without insurance coverage, it can be extremely expensive.
How to prepare for ABA
ABA providers and therapists who can establish a good relationship with your child can be a good fit for your family. Your child should trust the therapist and enjoy spending time with them. This can make therapy a more successful and fun experience. These are some key questions that may be important to ask.
Are you licensed with the Behavior Analyst Certification Board and through the state?
How often do you receive training and what type?
What does a typical ABA session look like?
Do you offer home-based or clinic-based therapy?
How do you determine the goals? Do you consider inputs?
How often do you re-evaluate goals?
How do you evaluate the progress?
How many hours per week are you available?
What type of insurance do you accept?
What to expect from ABA therapy
The length of time and number of ABA sessions depends on the severity of the problem and your individual rate of improvement. Still, when working with an ABA therapist, these are some usual things to expect:
You will learn which behaviors require change
You will set goals and expected outcomes
You will learn new ways to measure changes and improvements
You will evaluate where you are now
You will learn new skills
You will learn how to avoid negative behaviors
Your progress will be regularly reviewed
Based on that, it can be decided whether further behavior modification is required or not
ABA therapy has been proven to be an effective treatment for Autism as well as other concerns a person may be experiencing. If you do the research, ask the questions, evaluate, and observe how therapy is being conducted, an individual and/or their child will benefit immensely from this type of therapy. Positive behavior change leads to a positive and happy future!
Share this article on
Want to have a happier, healthier marriage?
If you feel disconnected or frustrated about the state of your marriage but want to avoid separation and/or divorce, the marriage.com course meant for married couples is an excellent resource to help you overcome the most challenging aspects of being married.
More On This Topic
Recent Articles
You May Also Like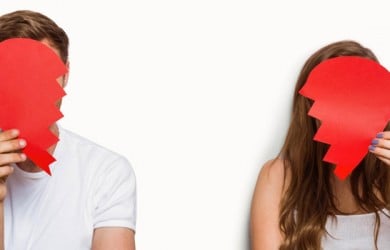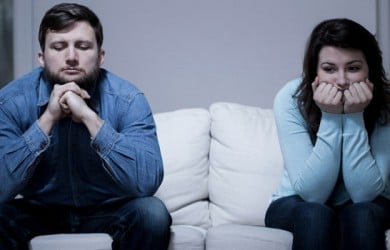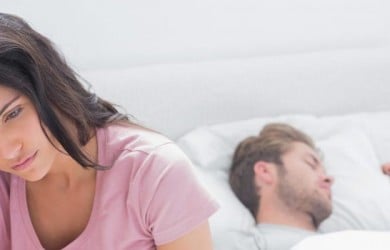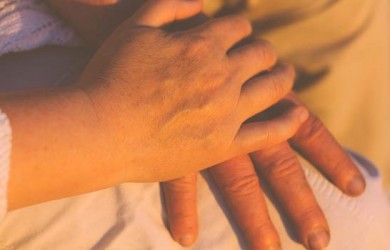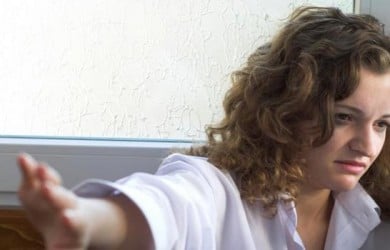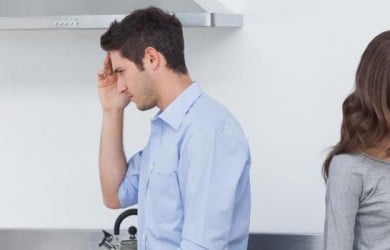 Popular Topics On Marriage Help