6 Signs Show You Are in a Dying Relationship and Is Time to Let Go
Have you been feeling just "so-so" about your partner and your relationship? Not love, not hate, but just kind of blah and indifferent? After trying to infuse some passion and play into your dynamic, are you not seeing any results? And, even worse, do you not even care anymore?
It may be time to call it quits. But how do you know that the relationship is dying, and unable to be brought back to life?
Here are some things to think about as you work your way towards this major decision. How will you know that you are already in a dying relationship and need to let go of it? Read on to find out.
1. Your communication is non-existent
You used to look forward to having deep, meaningful conversations with your partner. You could not wait for the weekend when you could just sit around together and remake the world, discussing politics or celebrity gossip.
Now, you don't even bother to bring up things that you'd like to work on in the relationship because you know that nothing will improve. You and your partner just go about your own business, living like roommates (if you live together), whose paths cross from time to time.
2. Your sex life is non-existent
Sex is always a barometer in a relationship, a measure of how connected you both are feeling.
When you've lost the emotional connection, the physical one is quick to follow. If you are still having sex, but it is passionless, dull and routine, you need to start evaluating if this is the end of the relationship.
Sex for sex sake can become a sad situation, one that can have a negative impact on your sense of self-worth.
If this is where you are, it is time to acknowledge that you are living in a dying relationship which is nearing its end.
3. The day to day affection just isn't there anymore
It used to be that you could not be in the kitchen together without one of you drawing the other close for a quick, passion-filled kiss before turning back to finish the dishes. Watching TV together also meant snuggles (often ended up with sex on the couch!). But all of that is now gone.
In fact, you go out of your way to avoid any contact with your partner at all. If still sharing a bed, you are careful to stay on your side. The thought of them touching you repulses you. You dress privately, uninterested in allowing them to glimpse your body. The thrill is gone.
It's time to put this relationship to bed, and move forward.
4. You hesitate to make future plans with your partner
By plans, we mean something as small as talking about what you want to do this weekend, or as large as planning your summer holidays. If you dread the weekends because they mean spending concentrated time together (with nothing to talk about), then that is a sign that your relationship is on its way out.
If the thought of planning a three-week vacation with your partner seems like too much of an effort for no reward, it may be time to break up.
A healthy relationship is one where you cannot wait to get to Friday night so you can have the entire weekend in front of you to be together, and you are overjoyed at the thought of a long summer holiday just the two of you, somewhere sunny and warm where good talks, lovemaking and unstructured time together spell couple happiness.
5. You are always annoyed at your partner
Everything they do seems to bother you. Those little habits that you thought quirky and funny at the beginning of the relationship are now sources of irritation. You look at your partner not with warmth, but with disappointment (or worse, disdain). You openly criticize them when out with friends. Your baseline mood around them is "angry".
If this sounds familiar, it's time to say goodbye.
6. You look at other people and fantasize about them
When your relationship was in full love mode, checking out other people wasn't part of your vocabulary. Your partner was enough.
But, now your eyes linger a little longer on that hot guy in accounting or that handsome man you've seen on your daily commute. You sense you are giving off an "available" vibe, yourself. Your daydreams are filled with what it might be like to be out of your current relationship so you could start again with someone else.
If you are still having sex with your partner, you often fantasize that it is, well, that guy from accounting that you are making love with. Your man just isn't doing it for you anymore.
Relationships are not always soft clouds, silly kittens and hot-hot sex
It is normal for passion to die down a little bit over time. All long-term relationships go through periods of routine. It is also normal to have conflicts and arguments. But a healthy relationship, one that is not dying on the vine, deals with these issues, and, more importantly, is invested in dealing with these issues.
When a relationship is past its expiration date, there is little or no interested in a course correction.
The ultimate proof that you are in a dying relationship is not the feeling of hating your partner. It is the feeling of indifference, of not caring about their thoughts, feelings, and welfare. And as painful as the idea of a breakup may be, it is better to respect this natural ending to your relationship, than to continue to let it go on just idling, with no mutually-shared happiness or joy.
Share this article on
Want to have a happier, healthier marriage?
If you feel disconnected or frustrated about the state of your marriage but want to avoid separation and/or divorce, the marriage.com course meant for married couples is an excellent resource to help you overcome the most challenging aspects of being married.
Learn More On This Topic
You May Also Like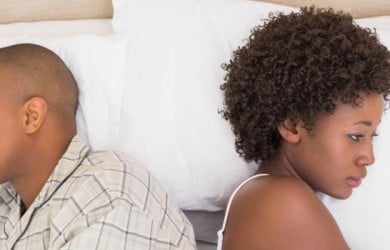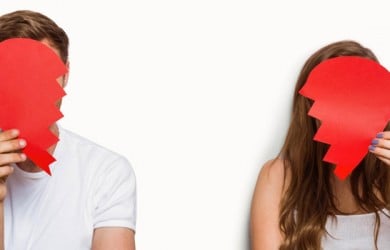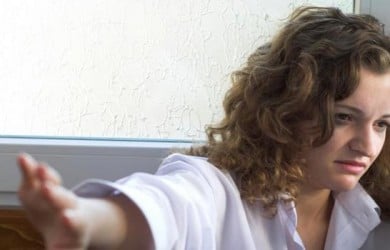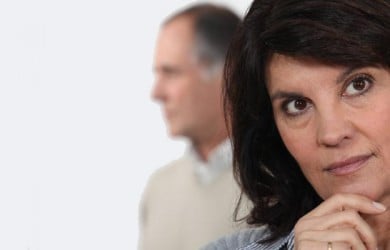 Popular Topics On Marriage Help