10 Ways Saying Hurtful Things Can Adversely Affect a Relationship
Did you know saying hurtful things in a relationship can be destructive? There's a saying that 'it's the people we love that we hurt the most'. This is because when we love someone, we open ourselves up to express and accept love from them.
By doing this, we open ourselves up to getting hurt because we're vulnerable in this position.
How do you not become that person who hurts the one you love the most? By not saying hurtful things to someone you love. Saying hurtful things in a relationship has become so common, it is seen as a usual thing.
This is because it is very easy to say hurtful words in a relationship because of the closeness and familiarity with our partners. Why do we say hurtful things to those we love? People say hurtful things for different reasons, the most common being anger.
People might also say hurtful things to manipulate their partners or relieve their pain to their partner's detriment.
How hurtful words can damage your relationship
You don't want to catch yourself saying hurtful things to someone you love because these words will create a gap between you, shut down communication, and make reconciliation harder than when you did not speak hurtful words.
You then find yourselves growing apart because of the words you said without much thought. This is because hurtful words are hard to dismiss and move ahead from. They etch deep into your partner's mind who internalizes them and then reacts.
Hurtful words affect their perception of you and themselves as they question if those words are true and if you do mean them.
10 ways hurtful words affect your relationship
It's understandable that saying hurtful things in a relationship can weken its basis over time, leading to serious issues. If you're wondering what all damage your hurtful words can do to your relationship, read on the list below.
1. Reduced trust
Saying hurtful things in a relationship reduces your partner's trust in you as they become afraid to be vulnerable with you. They lose confidence in your ability and willingness to protect their feelings, especially if these verbal attacks occur regularly.
They wouldn't feel safe around you and they see the need to protect themselves from you. You don't want to say hurtful words in a relationship so your partner does not withdraw from you as this might be difficult to recover from.
Related Reading: 

15 Reasons for Lack of Trust in a Relationship
2. Emotional abuse and low self-esteem
When you constantly find hurtful things to say to your loved one, you make them feel insecure about themselves. Especially if you refer to traits or habits they are self-conscious about. This emotional abuse puts a dent in their self-esteem.
Your partner would become a shadow of their former self and you would have played a part in it. Low self-esteem gradually affects their sense of identity, self-confidence, and feelings of belonging and eventually leads to a dysfunctional relationship.
3. Grow distant and fall out of love
Saying hurtful things to someone you love creates a distance between the two of you that gets difficult to breach with every hurtful word that is said. It is like a bridge that gets chipped every time you say a hurtful word until there's nothing left of the bridge.
You get detached and find yourselves falling out of love. You stop enjoying their company and would rather be anywhere else than with them. You both find yourselves only going through the motions for the sake of it and not because you care.
4. Anger/contempt
Why do we say hurtful things when angry? People say hurtful words when angry to vent, apportion blame, and out of fear, among other reasons. Saying hurtful words during an argument with a partner never makes things better. Rather, it makes things worse.
So, the angry party ends up riling up the other person when hurtful words begin to fly. The argument then gets more heated with the hurt party full of contempt for their partner because of the hurtful words.
5. Cheating
Having a partner who always has hurtful things to say to you tends to drive one into somebody else's hands in search of respect, love and emotional security. Trying to get the things that your hurtful partner is not giving you.
It is not the hurtful words themselves that make partners cheat, it is the gap that is created they try to fill by being with someone else. When a partner cheats, emotionally or physically, the gap between the couple grows wider and becomes harder to recover from.
Related Reading: 

10 Most Common Types Of Cheating In A Relationship
6. Can lead to physical abuse
Verbal attacks, with time, can develop into physical abuse. Although not all cases of verbal abuse lead to physical attacks, verbal and emotional abuse are common precursors of domestic violence. It is devastating and life-threatening especially when help is not sought on time.
It evolves gradually and it is a stage you do not want to get near at all. Therefore, you want to take steps early to end the emotional abuse.
7. Leaves a scar
A cycle of hurtful words leaves an emotional scar that is difficult to recover from. Forgiving hurtful words do not come easy, therefore, these words leave a mark that you spend a long time working to get past.
So, if you're a person who often has hurtful words to say to someone, you might want to be more intentional with your words and get help early if you need to. Then you can save your partner a lot of heartaches.
8. Incessant fights
It is common for past outbursts to come up in new fights even though they were forgiven at the time they were said. When a new fight starts, these words have to be discussed afresh because the hurt still exists.
This makes the current fight hotter and might feature fresh angry outbursts. The vicious cycle stays alive, stealing the joy, peace and love, in the relationship, further driving the couple apart.
Related Reading: 

15 ways to Stop Constant Fighting in a Relationship
9. You come across as a mean and unkind person
Why do guys say hurtful things? Not always because they're mean or unkind. Not everyone who says a hurtful word has a habit of doing so and a person who has the habit might be doing so unintentionally. People in this category do not realize how much words can hurt.
However, they still come across as mean and unkind, which strains their relationships. It makes it significant for everyone to learn how to be sensitive to words.
10. End the Relationship
Hurtful words put a strain on relationships that may or may not be overcome. When the hurting partner has had enough, they ask for a break. Any form of abuse should not be tolerated in a relationship, especially when it is continuous.
It is easier to recognize a toxic relationship when boundaries and deal breakers are set from the start.
Can an apology fix the hurtful words you say to your partner?
When you only have the most hurtful things to say to someone, you cannot expect to take your words back and move on as if nothing has happened. Hurtful words stay with and affect a person in diverse ways.
Therefore, apologizing and asking for forgiveness, though significant, only does little to help the individual heal. When you hurt your partner with your words, you want to evaluate your relationship and ask yourself why you said those words.
Do you respect your partner? Do you care about their feelings? How important are they to you? By answering these questions and effectively communicating them, you can both forge ahead. You can also get help through relationship counseling and courses.
To learn more ways of apologizing to someone, watch this video:

Hurtful words you should avoid saying to your partner
What are some hurtful words to say to someone that you should never say?
'You're irrational'

'I don't care'

'I don't need you'

'Can you ever get anything right'

'You're not worth it'

'Shut up'

'Don't be stupid'
These are hurtful things to say to someone you want to steer clear off in your relationship.
Some important questions
Let's try to look at some other questions that might clear out your confusion in this direction and help you understand the impact of being hurtful towards your partner.
• Is saying hurtful things in a relationship normal?
Although hurtful words can occur commonly in relationships, they are not normal. Conversations between partners should not be degrading or humiliating. Although arguments and difference of opinions are usual in a relationship, one should be mindful of words they use.
• Can you easily forgive someone who said hurtful words to you?
You can easily forgive someone who said hurtful words to you if they're genuinely sorry, don't repeat it and make efforts to help you get over it. However, if the person repeatedly says hurtful words to you, they make it harder to forgive.
When you forgive such people, you want to make sure that you distance yourself from them so they can't hurt you with their words anymore.
• What should you do when you say something hurtful to your partner?
If you say hurtful words to your partner, acknowledge their feelings, take responsibility, apologize sincerely, learn from the situation and put up measures to prevent it from happening again. Make sure they heal from the damage your words caused them.
Hurtful words can take a toll on your relationship!
Your words should always communicate love, kindness, trust, and respect to your partner. You can nurture your relationship with your words instead of tearing it down. It takes intentionality, determination, and discipline.
If you have said hurtful words to your partner, retrace your steps early before it starts to eat at your relationship. You can make use of available resources such as anger and conflict management courses, as well as counseling.
Share this article on
Want to have a happier, healthier marriage?
If you feel disconnected or frustrated about the state of your marriage but want to avoid separation and/or divorce, the marriage.com course meant for married couples is an excellent resource to help you overcome the most challenging aspects of being married.
Learn More On This Topic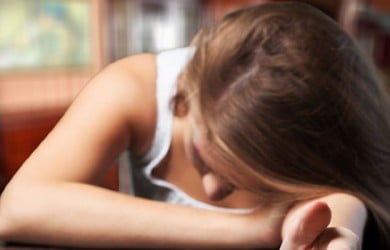 You May Also Like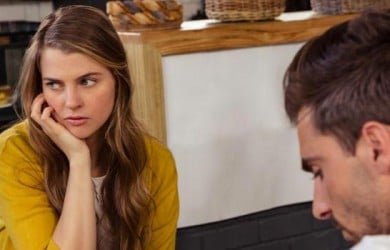 Popular Topics On Married Life