How to Enhance Intimacy in a Christian Marriage
So intimacy in marriage what is intimacy in marriage? The first assumption made by couples is that intimacy in a marriage will come naturally and their love will be sufficient to enhance that intimacy.
Intimacy in marriage is an experience that helps couples to satisfy their physical, emotional, and even their spiritual needs. Intimacy allows people to be vulnerable and comfortable around their partner no matter what.
Majority of issues that any couple faces in their marriage is due to them not being able to meet their intimate needs and wants. If not dealt with in due time such issues can fester and eventually be the reason why a marriage might fall apart.
Intimacy in a christian marriage
Generally, people are of the opinion that Christian couples are boring in the bedroom. The perception might be that their devotion to God doesn't allow them to fulfill each others need for intimacy. However, a married Christian couple, like any other couple values intimacy and intensity in the bedroom.
The act of sex was created by God and your desire for intimacy is not "unholy". Marriage is an institution sanctified by God and all aspects of marriage is important to Him.
But like everything else in a marriage, intimacy will take some effort and for Christian couple how to enhance that intimacy is dictated by their faith and the Bible.
Similarly, like any marriage, a couple in a christian marriage can also find them at a crossroads where they are unable to understand how to deal with intimacy issues in their marriage. Here are five things that a couple can implement to enhance intimacy in their christian marriage.
1. Communicate your desire for intimacy
Couples generally do not talk about intimacy, sexuality or sex in christian marriage. Lack of communication can easily result in unmet expectations and overtime unmet expectations in relation to intimacy can result in tension and conflict.
Each person in a marriage may have different expectations and ideas of what intimacy should look like and when there is no intimacy, the institution of the Christian marriage can be significantly disturbed.
Do not communicate in frustration or anger, but instead in Christian love. Talk with your partner about how he or she can enhance the physical and emotional intimacy in the marriage.
2. Agree as "one flesh"
The Bible considers the Christian husband and wife as one flesh. Partners will differ from time to time on the level of or the type of intimacy to be pursued in a marriage.
It is critical that once each partner has communicated their desire, that together you and spouse can agree as to how you will enhance the intimacy in the relationship.
Some Christian marriage couples believe that God is not in agreement with certain activities of intimacy, while others share the view that within marriage and agreement between the partners, all activities of intimacy is in keeping with the Christian life.
If together you find it difficult to agree as a unit, considering praying and/or seeking counsel from a member of your church leadership.
3. Seek Christian counsel
Christian marriage intimacy ideas can be unclear to a new couple or to a couple who is desirous of enhancing that intimacy. Questions from a couple as to how far to go with intimacy and whether the desires of each partner are in keeping with the will of God are best understood by someone within the Christian faith.
Obtaining guidance from a member of your Christian church leadership can guide a Christian marriage couple who are seeking to enhance their intimacy without disturbing their faith. This Christian counsel will help both husband and wife in fulfilling the intimacy expectations of their spouse.
4. Make time for intimacy
Life can get busy with everyday activities. Intimacy requires time, attention and patience. After communicating your desires, agreeing on what will be done and seeking Christian counsel, it is time to do the work.
It is critical that you and your spouse reserve meaningful time to express both physical and emotional intimacy; this will enhance your Christian marriage.
5. Pursue spiritual intimacy
Spiritual intimacy in a christian marriage is very essential as it teaches the couple how to value, sacrifice, trust each other and apply their energies in the pursuit of God's will together and individually.
Any christian marriage couple can attain spiritual intimacy by uniting themselves and obtaining a sense of mutual commitment to God's purpose, while respecting each other.
Christian marriage intimacy issues are intimacy issues in any marriage often occurs when people are not able to get what their heart long's for. Spiritual intimacy teaches that in a christian marriage or any marriage for that matter, one must respect and try not to impair their spouses dreams and wishes.
In your quest to enhance intimacy in your Christian marriage, remember that both husbands and wives require intimacy and that there is always room to do more to enhance the intimacy in your marriage.
Share this article on
Want to have a happier, healthier marriage?
If you feel disconnected or frustrated about the state of your marriage but want to avoid separation and/or divorce, the marriage.com course meant for married couples is an excellent resource to help you overcome the most challenging aspects of being married.
Learn More On This Topic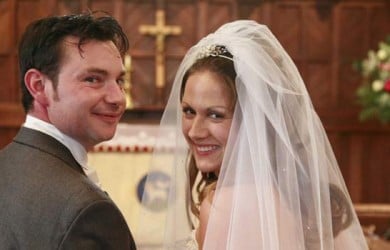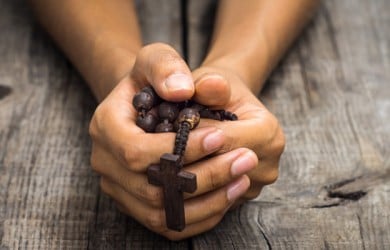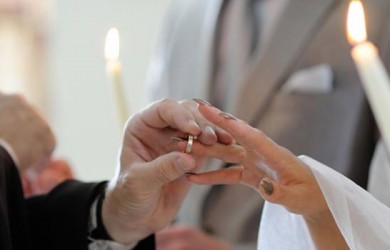 You May Also Like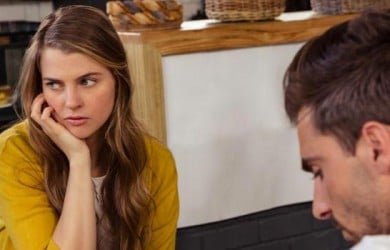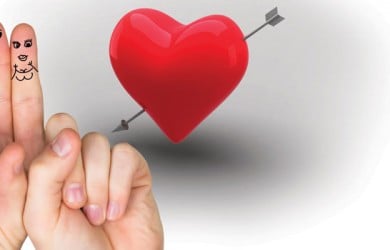 Popular Topics On Married Life