The Challenges of Being Married to a Businessman
It is the dream of any girl to get married to a successful businessman because of the wealth and the fact that you get material pleasure without struggle. You go to expensive hotels for holidays, you have high social status and own properties in your name. But if you come to think of it this way, is that the only happiness in life? Imagine you have to play parental roles alone because your husband has no time for you and the children. It sucks!
Here are some of the reasons why marrying a businessman is challenging:
Your marriage hangs on a rope
A businessman gives little attention on his woman; in fact threatening him with a divorce to get some love and affection is a relief to him. After all, he has numerous girls running after him. Immediately after you opt for a divorce, he can get a replacement. A businessman handles you like a bad debt; he writes you off and focus his energy on other options of getting money. To him, a divorce is just like signing a chequebook, so, if he feels he has heard enough of you, he would rather give you the money and head for a divorce. His high-profile legal friends hasten the process without a second thought about the effect it will have on the children.
Loneliness will be a part of your life
A businessman compensates for his absence with money. At one point in married life you need a physical and emotional connection which money cannot provide. The numerous business trips, seminars, and meetings take all his time. By the time he comes home, he has little energy left to play a lover's role. It is worse when you are a housewife, you have no companion to chat and share your thoughts and feelings.
Business is fun when it also gives you an opportune time to spend quality time with family. You work for them, provide the money and presence in equal measure.
They have poor parental skills
You are marrying someone used to giving instructions and orders at work. He is his own boss, so his decision is final. He uses the same way of handling issues in the family. He does not understand there is a difference in talking to a child at different stages. His role is to give instructions and expects it to be done his way. Even the wife has no room for a different opinion. Children grow in a dictatorial kind of environment with no independence since their father does all the thinking and decision making. The social status of a businessman subjects the child to studying abroad separating them further from the parents, to make it worse, they are make to take courses that could benefit the father in the business. These are children who become "big babies"
They look at romance as drama
Romance in marriage needs time and energy. A businessman feels that is a waste, spontaneous sex is a better and more convenient option for them. But with this the wife feels neglected and unappreciated leading to a gap in emotional connection. A satisfying marriage should have the component of both physical and emotional connection which lacks in a marriage with a businessman because of his time constraints.
You have limited friends
Wives of businessmen hang around together; they do not have the liberty to choose their friends because of the economic status. The high life is characterized by driving big cars, visiting upmarket stores, and going for holidays abroad. If you are brought up in a middle-class family, you will find this new arrangement a little bit choking. You want to have your space and enjoy being in a crowd, watching a football match rather than watch it from the VIP section.
Unsatisfactory sexual life
Romance is a closed chapter in the life of a businessman because of lack of time. It means you have minimal physical and emotional connection. You engage in sexual activities as a rite of passage but not for emotional satisfaction. You only fantasize multiple organisms and explosive sex because of your "busy" husband. Women with poor support system get tempted to cheat on their husbands and that is the beginning of conflicts in their marriages.
You need a strong personality and a heart of gold to marry a businessman. Money only gives you financial security but does not buy happiness.
Share this article on
Want to have a happier, healthier marriage?
If you feel disconnected or frustrated about the state of your marriage but want to avoid separation and/or divorce, the marriage.com course meant for married couples is an excellent resource to help you overcome the most challenging aspects of being married.
Learn More On This Topic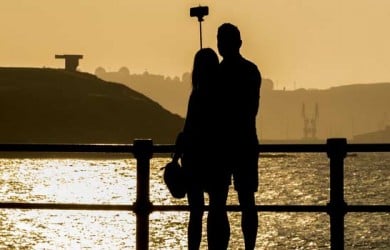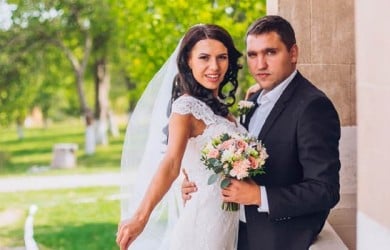 You May Also Like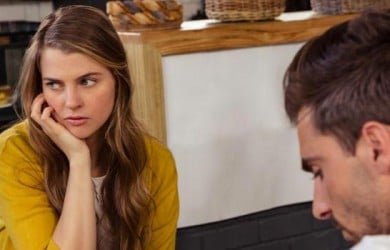 Popular Topics On Married Life