How Does a Marriage Affect Your Intellectual Traits
Marriage is a bond, a commitment between two people to spend their lives together till "death do them part." Marriage is a blend of two separate personalities, initially tied with love and later when they mature their bond transforms into a solid, substantial relationship.
Marriage is a bond signed with love, commitment, adjustments, and sacrifices. Once the haze of love has worn off, only then the true relationship emerges. This is the pivot on which the marriage balances.
Accepting, understanding, acknowledging your partner's perspectives, compromising, sharing decision making tasks and submitting with grace where needed, all lead to a stable, happy marriage.
This transition sees a major contribution from mental and intellectual adaptation rather than physical adjustments.
The intellectual effects of marriage, slowly evolve over time adding stability and commitment to the relationship as time passes on.
Marriage brings changes both in personality and thought. These changes integrate intimately with those of their life partner's. Following the intellectual effects of marriage touching our personality dimensions include-
1. Openness
Marriage brings changes, and one of them is an openness to accept change.
It can make you more adventurous when trying out new ideas, and things may be concerned.
But quite a few people might not be that keen on openness and keep comfortable in their old routines.
2. Conscientiousness
This reflects the dependability and orderliness of life, especially after marriage. The clutter of bachelorhood vanishes behind the importance of being responsible and dependable in marriage.
This intellectual trait increases in men whereas it remains the same in women.
This was most probably the result of accepting the responsibility of marriage and coming forward as the trustworthy dependable partner on which one could lean on unconditionally.
3. Extraversion
You may be an introvert or an extrovert being; marriage can bring out any of the two extraversion.
Extraversion decreases after marriage, especially in the first two years.
Socializing and partying of bachelorhood usually fades away and couples tend to like giving time to each other.
4. Agreeableness
Highly agreeable personalities tend to be easy going with a happy, helpful nature. On the other hand, a not so agreeable person will always be stubbornly taking a stand-in doing things his way no matter what others say.
Marriage requires agreeableness in both partners where love, understanding, and compromise are the bases of the marriage.
Although women tend to be more agreeable than men. It was also observed that with time agreeableness decreased in both husband and wife and their relationship automatically selected the dominant partner in the relationship.
5. Neuroticism
It measures your emotional stability. High neuroticism cases show big mood swings and their nature can be very temperamental. Whereas, those who are low on neuroticism, have very stable personalities and they can successfully balance the ups and downs of life.
Marriage has an emotionally stabilizing effect on both partners but it's experienced more in women.
A stable marriage is enough to provide the security a woman needs. This coupled with the assurance of her husband's love, boosts the emotional stability in women more as compared to men.
6. Less risk taking
Marriage changes one's thinking. Even old habits where one jumped into high-risk opportunities with the hope of achieving high rewards.
It has been observed that married couples do not engage in risky situations or activities.
Marriage triggers their intellectual thinking, rationalizing their needs not to take any risks which they might have taken when single. The gains and rewards to be achieved are thoroughly thought over before availing the given opportunity.
7. Parenthood
Parenthood although tough and hectic, does bring about personality changes. Children change the thinking and actions of parents.
More responsibility gets added but the bliss of parenting an offspring adds to the love, compromise, and sense of belonging in the marriage.
8. Less stress
Marriage has shown to decrease the stress levels as seen in unmarried individuals. It may be contributed to the sense of belonging, love, and sharing associated with a good marriage.
9. Decrease in loneliness
A partner for life especially a caring, supportive partner, with a good listening ear, along with children later in the marriage, will wipe out all the loneliness if it ever existed in your life.
10. Honoring the decisions made by your partner
Marriage has two partners. Equality in all decisions and accepting your spouse's verdict on common agendas result in a healthy marriage.
Overall marriage has very positive intellectual effects on marriage. Just remember to make stronger commitments with your partner than committing just yourself to win.
Share this article on
Want to have a happier, healthier marriage?
If you feel disconnected or frustrated about the state of your marriage but want to avoid separation and/or divorce, the marriage.com course meant for married couples is an excellent resource to help you overcome the most challenging aspects of being married.
More On This Topic
You May Also Like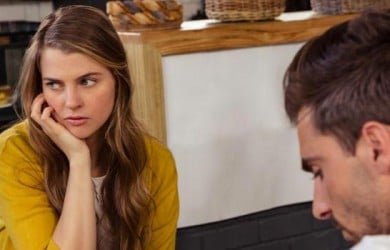 Popular Topics On Married Life