How to Make Everyday Moments Count in Your Marriage
Not long after the honeymoon, we start to take our partners for granted. Given all the busyness of life, we may begin to neglect the home fires. To create a marriage with substantial "staying power," it is important for us to honor every moment as sacred.
We can never get the moments back
To inspire your discernment of the importance of honoring the everyday moments, consider the story of Sarah and Bill. Separated by distance and war, the couple recognized the value of every moment, and learned to stoke the fires of connection even while facing profound separation.
Here's a story:
Sarah and Bill met on the streets of Milwaukee, Wisconsin in August 1941. Their courtship was rapid and glorious, culminating in an engagement that November. Six weeks later, the bombs fell on Pearl Harbor.
Sarah was working as a typist in an automotive plant when the war started, while Bill was a freshman at the University of Wisconsin. An ROTC student, Bill heard the call to enlist, and had no qualms about rising in defense of freedom. After a teary goodbye at an Army Air Corps reporting station, Bill went off to war while Sarah vowed to support her from the home front. 8 months later, Bill was learning how to navigate the giant bombers that would seek to subdue the Axis war machine.
Bill and Sara wrote letters to each other weekly.
In the days before email servers and digital cell phones, the couple relied on an antiquated style of communication to keep the home fires burning. Bill and Sarah wrote to one another weekly. Sometimes the letters were filled with the beautiful trappings of love and desire. Often, the letters contained raw references to hardships at home and the brutality of war. Because of the distance between the lovers and the limitations of transportation, the letters were often delivered three weeks or more after they were written. The letters became a lens to the recent past. While every line of the texts was cherished by the recipient, Sarah and Bill knew that a lot had transpired since the letters were pinned. Over the months, the couple started to write about the importance of faith. In their notes to one another, they called upon a higher power to infuse hope and peace in the other. "God is good to us," become a consistent refrain in the ongoing stream of mail.
In August 1944, Bill's B-29 was shot down over the Adriatic Sea.
A skillful pilot managed to ditch the plane in the water with no loss of life. Bill's arm was badly broken in the crash, but he could muster enough strength to gather supplies and a raft before the plane sank. For 6 days, Bill and crewmates were adrift in the Adriatic. On day seven, a German U-Boat spotted the airmen and took them captive. Bob and friends would be imprisoned for the next 11 months.
At home, Sarah noticed that the mail "train" from Bill had been interrupted. Sarah's heart and soul told her that Bob was in trouble but alive. Sarah continued to write. Every day. Eventually, the War Department paid Sarah a visit to inform her that Bill's plane had ditched in the Adriatic, and that the military believed that Bill and the other airmen were being held in captivity in a German prison. Sarah received the news with a heavy heart, but never stopped writing to her beloved. For 11 months, she talked about the snow in Wisconsin, her busyness at work, and her trust that God would find a way to bring the couple back together. Thousands of miles away, Bill was writing too. While there was no way for Bill to mail his dispatches to his beloved, he stored them in a metal tin until the day he would see Sarah again. The day arrived in June 1945. The couple finally married the following October.
For nearly 60 years of marriage, Sarah and Bill wrote to each other.
Even though they lived together, they continued to craft daily notes to one another to encourage and guide. Thousands of notes were discovered by Sarah and Bill's children after their parents died. Letters expressing love, concern, joy, and faith kept the couple in close communication throughout their amazing marriage. Sometimes the subject matter was as simple as an appreciative "Thank you" for a generous smile or a scrumptious meal.
Couples that last are couples that know how to communicate
Communication is not limited to "lovey dovey" dispatches, but instead can span the breadth of emotion and history. Infused in daily communication is the equally vital gift of trust. When we are honest with those we love, trust is deepened and sustained.
If you desire a strong marriage that can withstand the storms, cultivate healthy communication with your beloved
Likewise, be opened to the news your beloved communicates with you. Better yet, write notes to your spouse. Handwritten expressions of intimacy are irreplaceable. If you write and receive what is written to you, watch your relationship flourish. Create space in your heart and routine to cultivate the relationship with your beloved. Never be too busy to laugh, sing, dine, or dream together.
It's all about honoring the moments, friends. While some of our moments may seem regrettable and forgettable, they all need to be cherished as irreplaceable. We do not get the moments back. View every moment with your beloved one as the most important moment of your life.
Share this article on
Want to have a happier, healthier marriage?
If you feel disconnected or frustrated about the state of your marriage but want to avoid separation and/or divorce, the marriage.com course meant for married couples is an excellent resource to help you overcome the most challenging aspects of being married.
Learn More On This Topic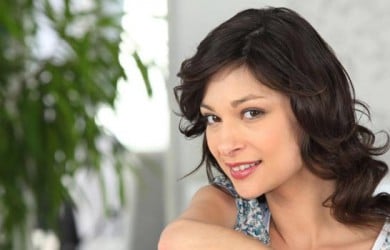 You May Also Like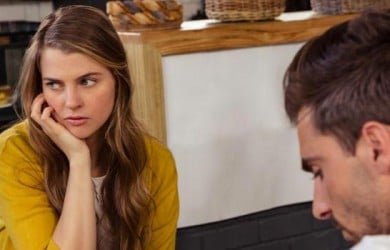 Popular Topics On Married Life