Real Reasons Why Marriages Succeed or Fail
Everyone dreams of a happily-ever-after story, that's why most couples put so much effort in their wedding day. It's the first day to their road to forever.
Too romantic, don't you think?
Then reality strikes and you begin to ask yourself the real reasons why marriages succeed or fail.
What everyone wants
You don't need to be an expert with statistics to know how the divorce rates in the US alone are soaring high.
This will definitely make you ask what are the reasons why marriages succeed or fail. Are couples failing on their own or are they not setting realistic marriage expectations that lead them to be disappointed?
We all want to know how to succeed in marriage and in fact, we are willing to do the best we can to understand the secrets of what makes a marriage work.
Each marriage is unique. There is no generic recipe on how a marriage should be, because each person is different and not to mention the trials and situations that you will be having as a married couple.
There are, however, the characteristics of successful marriages. Psychology wise, these are just some of the basic characteristics of those marriages that have proven that love can indeed last a lifetime.
Learn to compromise
There will be many instances where you and your spouse will not agree on something. In fact, it can be from as simple as what to have for dinner or what to watch on Netflix.
You must be aware that without a proper approach in this situation, a simple disagreement can lead to a big fight. Over time, if this happens a lot, you'll end up with a resentful marriage.
So, how do we turn this around?
Learn to compromise!
Like any other skill, this needs to be practiced until you get the hang of it.
Remember that both you and your spouse should know how to compromise. Give your opinion, share your thoughts, and compromise.
Almost everything can be resolved this way and is definitely a better way to deal with differences in opinion.
Turn setbacks to growth opportunities
Why marriages fail today is because many people think that trials and setbacks are permanent and is why marriages fall apart.
Reality is, it's just how you think about it that leads you to believe that it's a failure.
"Why Marriages Succeed or Fail" is a popular book by John Gottman a well-known marriage expert and a relationship consultant with a Ph.D. in psychology. In that book, you'll find that he talks about looking at the bright side of conflicts.
Building a marriage that really works doesn't mean that these couples don't experience trials or setbacks – they do.
Rather, the book points out the ability of the pair to resolve complex trials as a couple. From these conflicts, the couple learns to adjust and work together to be better.
Work together
Another thing to focus on how to succeed in marriage is to learn how to work together even in those times that you seem to be in the opposite direction.
The reasons why marriages succeed or fail depends on how to react to the situations that are given to you as a married couple.
"Many marriages are salvageable even when they seem most hopeless." – Why Marriages Succeed or Fail
May it be financial, health, or even trust issues, if you view it as two people in an incompatible marriage, then what happens next?
You'd react negatively and clash until the situation becomes irreparable.
However, if you view a trial as it is being presented to you as a married couple, then you know that it's the two of you who need to work on it. You must find ways to solve the problem and not make it worse.
Stop fault-finding
"Dwelling on what is wrong in your marriage, it's easy to lose sight of what is right." – Why Marriages Succeed or Fail
No spouse is perfect. What makes marriages fail consists of unrealistic expectations from your spouse.
The book also tackles about succumbing to negative thoughts about your marriage.
There will be so many broken promises, negative comments and those feelings and thoughts about what to do when your marriage is failing but guess what?
It will only become a reality if you feed your mind and heart with these thoughts. The reasons why marriages succeed or fail also depends on how you think.
Your mindset creates the stage, so if you think you married the wrong person, then all that this person does will seem negative to you.
Communicate
Probably the most suggested advice is on how to make sure that your marriage will work and the reason is simple – it's one of the key secrets in making sure that you and your spouse will work together.
Any misunderstanding and trials will always have a solution if you and your spouse only know how to set your differences aside and actually learn to talk and listen.
Sometimes, being too eager to solve a problem, we fail to actually listen to our spouse.
Is your marriage failing or succeeding?
How do you know when your marriage is failing or working?
Reflect not just to yourself but your marriage as a whole.
Most often, people forget that the union of marriage makes them one and this causes them to prioritize their individuality instead of the marriage as a whole.
If you can find fault and reasons why your marriage won't work, surely you can also equally find reasons why it should.
From your mindset, your priorities, your actions will determine if your marriage will be a failure or a success.
Reasons why marriages succeed or fail depends on your decisions as a couple. It depends on how you work together and how you communicate.
If you can compromise and work together, your marriage will have a better chance of succeeding. It's hard work for sure, but definitely worth it.
Remember, marriage isn't a guarantee that you'll be together forever and trials are not permanent, so do the best you can to make it work.
Share this article on
Want to have a happier, healthier marriage?
If you feel disconnected or frustrated about the state of your marriage but want to avoid separation and/or divorce, the marriage.com course meant for married couples is an excellent resource to help you overcome the most challenging aspects of being married.
Learn More On This Topic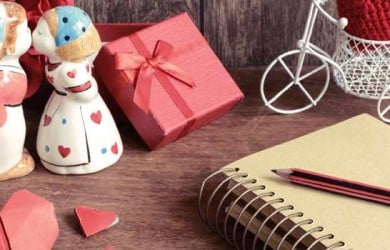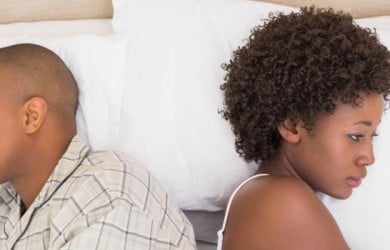 You May Also Like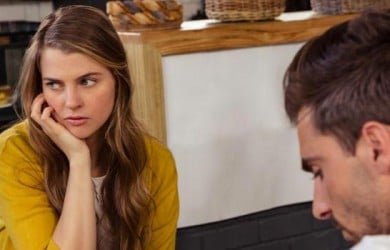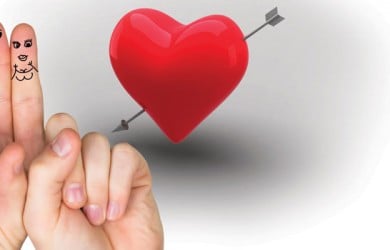 Popular Topics On Married Life