How to Balance Marriage and Entrepreneurship as a Woman
Did you know that almost half of all privately owned businesses are owned by women?
More and more women seem to be conquering the world of entrepreneurship. Here follows a list of some of the most successful women entrepreneurs and what you can learn from them.
The most successful women entrepreneurs of all time
Who are the most successful women entrepreneurs on the planet? How did they do it? What is their net worth? You will discover this – and more – in the list below.
Oprah Winfrey
Oprah is probably one of the most well-known – and most successful – women entrepreneurs of all time. Her show – 'The Oprah Winfrey Show' – has been awarded for being one of the longest running daytime shows, namely 25 years!
With an net worth of just over $3 billion, Oprah is one of the richest African Americans of the 21st century. Probably she is the most influential woman in the world.
Her story is truly a rags-to-riches example of success: she had a rough upbringing. She was the daughter of an unmarried teen who worked as a housemaid. Oprah grew up in poverty, her family was so poor that she was teased at school for wearing dresses made of potato sacks. During a special TV episode she shared with viewers that she was also the victim of sexual abuse at the hands of family members.
She had one of her first breakthrough at a gig on the local radio station. The managers were so impressed with her oration and passion that she soon went up higher in the ranks to bigger radio stations, eventually appearing on TV – and the rest, well, is history.
J.K. Rowling
Who does not know Harry Potter?
What you probably don't know is that J.K. Rowling was living on welfare and struggling to get by as a single mother. Rowling was at her rope's end before the now beloved Harry Potter book series saved her. Nowadays she has an estimated net worth of over $1 billion.
Sheryl Sandberg
Facebook was already popular when Sheryl Sandberg came on board in 2008, but thanks to Sheryl Sandberg the company grew even bigger. She helped create a high valuation of Facebook.com so that the company could start making some real income. The user base of Facebook has grown more than 10 times since Sandberg came on board.
It was her task to monetize Facebook. Well, she did! It is rumored that Facebook is valued for $100 billion.
Without a doubt Sheryl Sandberg deserves her spot in the list of top ten most successful women entrepreneurs.
Sara Blakely
Sara Blakely founded "Spanx", which has grown to become a multi-million dollar undergarment company.
Before starting her dream business Blakely worked as a door-to-door saleswoman, selling fax machines for seven years.
When her company was founded Sara Blakely had little money to invest in it. To make things worse she was rejected countless times by potential investors. This makes her success story even more inspiring.
With her successful company she has become the world's youngest self-made female billionaire with an estimated net worth of $1 billion.
Indra Nooyi
Indra Nooyi was born in Calcutta, India and has become one of the most powerful women in business. She has held numerous executive positions in many of the world's top companies. Besides being business-savy she also earned degrees in Physics, Chemistry and Mathematics. But that's not all, she also has an MBA in management and continued from there on to earn a Master's degree in Public and Private Management at Yale.
Indra Nooyi is currently the Chairwoman and CEO of Pepsico, which is the second largest food and drink company in the world.
Cher Wang
Probably the most successful female entrepreneur on the planet: Cher Wang.
Cher Wang is truly a self-made billionaire thanks to her wits and determination.
She spent years manufacturing cell phones for other people which earned her a neat income. But it wasn't before she set up her own company – HTC – that her wealth skyrocketed. Now she has an estimated net worth of $7 billion. HTC accounted for 20% of the smartphone market in 2010.
If you ask me Wang deserves the number one spot in the top of most successful female entrepreneurs.
Tips on how to thrive as a women entrepreneur
Do you aspire to become a female entrepreneur yourself? Here are some tips on getting started and thriving in business.
Get feedback early on
It is especially important that you get feedback early on. Done is better than perfect, as they used to say at Facebook. Get your product out in front of an audience and then improve from there on. It's useless to dedicate many hours of your time into a product or service that no one really cares about.
Become an expert
If you want to generate buzz and awareness it is key that you become an expert in your field. This means that you should use the opportunity to network as much as you can. Really get out there and make a name for yourself. When people think of a problem in your field of expertise, they should be coming to you for advice. That is the kind of expert you want to be.
Say 'yes' to speaking opportunities
As I said earlier it is all about networking. Building a tribe and growing your following are the best ways of getting your name out there. This means saying yes to as many speaking opportunities as possible.If you can talk to a room full of people that are eager to hear what you have to say, you are well on your way.
Have confidence
Perhaps most important of all, have faith in yourself. Believe that you can do what you aim to do.If you don't believe in yourself, than who will?
All of the women featured in this list have had to overcome their own obstacle and failures before they reached their pinnacle of success. Now they continue to inspire millions around the world. How will you make an impact?
Share this article on
Want to have a happier, healthier marriage?
If you feel disconnected or frustrated about the state of your marriage but want to avoid separation and/or divorce, the marriage.com course meant for married couples is an excellent resource to help you overcome the most challenging aspects of being married.
Learn More On This Topic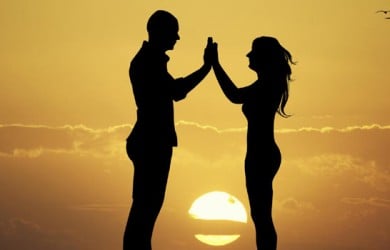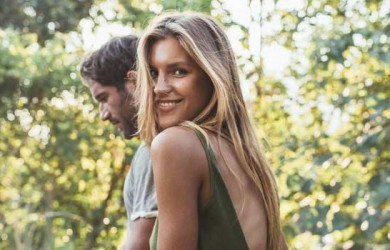 You May Also Like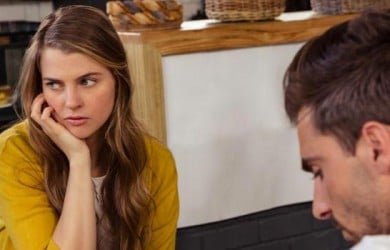 Popular Topics On Married Life