How Long Is Premarital Counseling & What Affects the Duration?
Are you curious about how long is premarital counseling and how its duration is decided? Well, you've come to the right place! In this article, we'll explore the exciting world of premarital counseling and find out how much time it usually takes.
Premarital counseling is a helpful guide for couples who are planning to get married. It's a safe space where they can talk about their feelings, dreams, and any worries they may have. So, know why this counseling is essential and how long it usually lasts.
Also, explore the factors that play a role in deciding its course and duration when a couple opts to go for premarital counseling. Keep reading!
What is premarital counseling?
Premarital counseling is like a special class for couples who plan to get married. It helps them understand each other better and prepares them for a strong and happy marriage. In these sessions, they talk with a counselor who gives them advice and tools to build a healthy relationship.
Couples learn to communicate better, solve problems, and handle conflicts in a positive way. They also discuss important topics like finances, family, and future goals. This counseling is a great way to start a marriage on the right foot, ensuring a stronger bond and a happier life together.
Duration of premarital counseling
How long does premarital therapy take to work?
When it comes to how long is premarital counseling, premarital counseling usually takes a few weeks or a few months, depending on the couple's needs and the counselor's approach. So, how many premarital counseling sessions are needed to make it successful?
It's not a super long process, but it's essential to give enough time to discuss important topics thoroughly.
Couples typically attend several sessions, maybe once a week or every other week.
So, how long does premarital therapy take to work? The duration may vary based on how quickly they progress and how much they want to cover.
The goal is to make sure they feel ready and confident in their relationship before tying the knot. So, it's like a short but meaningful course to build a strong foundation for their marriage.
Factors influencing the length of premarital counseling
The duration of premarital counseling can vary based on several factors. While some couples may complete it in just a few weeks, others might need several months to go through the process. The average length of marriage counseling is influenced by a combination of individual, relational, and situational factors.
Here are 6 significant factors that can impact the length of premarital counseling:
Communication and understanding
Couples who already have a strong foundation of communication and understanding may require a shorter duration of counseling. Effective communication enables them to address their concerns and resolve conflicts more efficiently.
The length of counseling or how long is pre-marriage counseling can be influenced by the couple's history together. Those who have been together for a longer time might have already discussed many important topics, while newer couples may need more time to explore these aspects.
Individual and relationship challenges
Couples facing specific challenges, such as trust issues, past traumas, or major differences in beliefs, may need more time to work through these issues. Deeper challenges can require multiple sessions to process and heal.
Willingness to participate
The level of engagement and willingness of both partners to actively participate in counseling plays a significant role. Couples who are committed to the process and engage openly tend to make progress faster.
How long is premarital counseling also depends on the counseling style and techniques used by the therapist during the duration. Some counselors may follow a structured program, while others may tailor sessions to the couple's unique needs, impacting the length of the overall process.
The extent to what is discussed in premarital counseling and different aspects of their relationship can affect the duration of counseling. Some may only want to discuss basic topics, while others may wish to delve into more complex areas like finances, family planning, or future goals.
In some cases, premarital counseling is relatively short, comprising only a few sessions. Couples who are already well-prepared for marriage or have minimal areas of concern may find this sufficient.
However, for couples facing significant challenges or wanting to delve deep into various aspects of their relationship, premarital counseling may extend over several months.
Paul Friedman, founder of The Marriage Foundation, shares good premarital counseling questions to ask. Here's the video:

Stages of premarital counseling
A typical premarital counseling process involves various significant stages, as discussed below. Have a read!
1. Assessment
In the initial sessions, the counselor gets to know the couple, assesses their strengths and weaknesses, and understands their expectations from counseling. This stage helps determine the focus areas.
This study investigates how premarital advice and the expectations set before marriage can influence the satisfaction within a marriage. The study explores various sources of advice, types of expectations, and measures of marital satisfaction.
2. Goal setting
The couple and counselor collaborate to set specific goals for the counseling process. This step ensures that the sessions address the couple's unique needs and concerns.
3. Exploration of topics
The core of premarital counseling involves discussing various essential topics like communication, conflict resolution, intimacy, finances, family planning, and future aspirations. The depth and breadth of these discussions can impact the duration.
4. Skill-building
Couples are taught effective communication techniques, problem-solving skills, and strategies to strengthen their relationship. The time needed to develop and practice these skills can influence the overall duration.
5. Addressing challenges
If the couple faces specific challenges or unresolved issues, additional sessions might be necessary to address these concerns adequately.
6. Reflection and progress monitoring
Periodic check-ins allow the couple and counselor to reflect on the progress made and reassess the goals set initially.
Common structure and format of premarital counseling
Premarital counseling is a form of therapy that helps couples prepare for marriage. By working through potential conflicts and establishing mutual understanding, it fosters a healthier, more robust relationship.
Although the specifics of premarital counseling may vary depending on the counselor, religious background, or personal preferences, several common structural and format elements are typically present.
Firstly, premarital counseling is typically a short-term process, generally ranging from 6-12 sessions. This span allows the couple ample opportunity to discuss critical areas but is brief enough not to become overly burdensome.
Sessions usually begin with an assessment phase. Here, the counselor gains insight into the relationship dynamics and identifies any potential problem areas. This could involve one-on-one interviews, group discussions, or specific tools such as the PREPARE/ENRICH assessment.
It serves to understand the unique relational dynamics, personalities, and backgrounds of the partners.
After the assessment, the main part of counseling begins, often divided into specific modules. These modules focus on crucial aspects of a marital relationship.
Topics often include communication skills, conflict resolution, financial management, sexual intimacy, parenting philosophies, expectations, role definitions, and the influence of family history. Each module is designed to facilitate open, honest discussions and provide tools for handling respective issues.
Methods used in these sessions may range from traditional talk therapy to more interactive strategies, including role-play, worksheets, and homework assignments to practice between sessions. Counselors frequently provide educational material to deepen the understanding of particular topics.
In religious contexts, the counseling may also involve discussions on the couple's faith, spirituality, and religious practices and how these factors might impact their future life together.
Importantly, premarital counseling is not designed to solve every potential problem but rather to equip the couple with the skills and knowledge they need to navigate challenges effectively. It encourages open communication, fosters empathy, and promotes a shared vision for the future, preparing the couple for a successful, long-lasting marriage.
The sessions often conclude with a review and future planning stage. Here, the couple reflects on their growth during the counseling, reevaluates their relationship dynamics, and sets goals for their future together.
The counselor may also provide resources for continued growth and further support, ensuring that the couple feels well-prepared for their journey into marriage.
Premarital counseling's structure and format are thus thoughtfully designed to provide a comprehensive understanding and tools for a successful marital relationship, promoting a holistic approach that considers various aspects of life together as a couple.
Additional questions
Understand common questions about the purpose, process, confidentiality, benefits, how long is premarital counseling, and suitability of premarital counseling for couples considering marriage:
Can premarital counseling guarantee a successful marriage?
Premarital counseling is a valuable tool for couples preparing to wed, but it cannot guarantee a successful marriage. While it provides a supportive environment to discuss crucial topics like communication, finances, and conflict resolution, it can't predict all future challenges.
The success of a marriage depends on various factors, including the couple's commitment, willingness to adapt, and shared values.
Premarital counseling equips couples with essential skills and insights, increasing their chances of a strong foundation. However, ongoing effort and dedication are necessary for a fulfilling marriage, making it a journey that both partners must navigate together with open hearts and minds.
Are premarital counseling sessions confidential?
Yes, premarital counseling sessions are typically confidential. Confidentiality is an essential aspect of counseling and therapy services, ensuring that couples can freely discuss their thoughts, feelings, and concerns without fear of judgment or breach of privacy.
Licensed counselors and therapists adhere to strict ethical guidelines that prioritize client confidentiality. However, there might be exceptions to this confidentiality if the therapist believes there is a risk of harm to oneself or others or in cases of legal requirements.
Couples can expect a safe and secure environment during premarital counseling sessions, fostering open and honest communication.
Is premarital counseling suitable for couples in long-term relationships?
Yes, premarital counseling can be beneficial for couples in long-term relationships, even if they have been together for an extended period. While the name suggests its application before marriage, the content and objectives of premarital counseling extend beyond wedding preparations.
It offers a platform for couples to explore and strengthen their relationship further, enhancing understanding and communication. Long-term partners can address unresolved issues, assess their compatibility, and develop strategies to navigate challenges together.
Premarital counseling fosters self-awareness and mutual growth, making it a valuable resource for couples seeking to reinforce their bond, whether they are planning to marry or not.
For a strong foundation of marriage
How long is premarital counseling varies depending on individual needs and preferences. Typically, premarital counseling consists of several sessions spanning a few weeks to a few months.
The duration allows couples to delve into various aspects of their relationship, such as communication, conflict resolution, and shared values. The counseling process aims to equip partners with essential tools and insights to build a strong foundation for a successful marriage.
While the investment of time and effort in premarital counseling is valuable, its benefits extend far beyond the wedding day, fostering a deeper understanding and connection that can contribute to a fulfilling and lasting relationship.
Share this article on
Planning to get married?
Just engaged or contemplating marriage? Discover how to transition smoothly into the next phase of your relationship with Marriage.com's Pre-Marriage Course. Begin your incredible journey with this guide designed by experts and lay a strong foundation for your path of togetherness - forever!
You May Also Like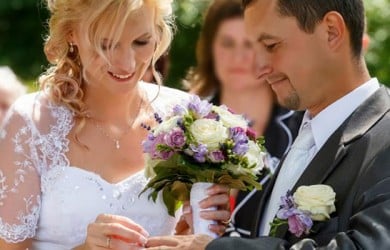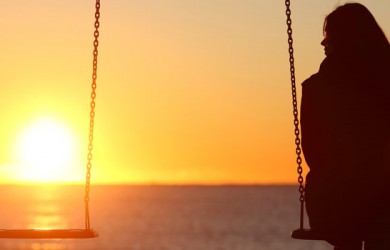 Popular Topics On Getting Married