How to Prep Your Children for a Pregnancy With a New Partner
The complexities and intricacies associated with a relationship or a marriage are taken to the next level and tested when there is a child or children in the mix.
If you are an individual who has separated from your previous partner and is now living with a new partner, pregnancy is not an easy situation to deal with.
And as already mentioned, if you or your new partner have a child in the mix and now you're pregnant with your new partner, how to tell stepchildren about a new baby might be a pressing question in this situation.
First and foremost, congratulations on becoming pregnant! It is absolutely wonderful to bring a new life into this world. But yes, wondering about how to tell stepchildren about a new baby or your child from your previous relationship is a big challenge.
It's a delicate and tricky situation. No doubt about that. But it's alright. There are certain things that you and your current partner have to keep in mind for the pregnancy announcement with stepkids to go well.
Don't worry. A little bit of planning and structure can make this process of announcing pregnancy to siblings and aiding your biological children or stepchildren transition to the blended family set-up relatively smooth.
To navigate your way through the sibling blended family pregnancy announcement, just read on.
How to announce pregnancy to one's stepkids appropriately
The very first thing you must understand when it comes to learning how to tell stepchildren about a new baby is that you and your beloved must be on the same page.
After this, the next question you must ask yourself and your beloved is whether you want the stepkids to be the first ones to know about the pregnancy. Answer this question together, with your beloved.
Usually, it is a good idea to let the stepchildren know first. Introducing a new baby with your current partner is a way of bridging that 'yours' and 'mine' characteristic of many stepfamilies into 'ours.'
Bringing a new baby into a stepfamily can bring a blended family closer or wreak havoc. So, the way the stepchildren are informed is key.
Timing matters. Who conveys the blended family pregnancy announcement and at what time is also equally important.
This depends on the blended family living situation. If you're living with a new partner (who doesn't have biological kids) and you have your biological child living with you and your partner, it's best for you to announce to your child that you're pregnant.
On the other hand, if you don't have biological kids from a previous relationship and are living with your partner who has biological kids, it's best for your partner to announce to their kids that there's going to be a new baby in the house.
The point is, when it comes to how to tell stepchildren about a new baby, it's best for the biological parent of the children to convey the pregnancy news.
If you both have children from a past relationship living together, then you can both make the pregnancy announcement together.
Preparing your children/stepchildren for pregnancy with your new partner
Now that you're well aware of how to tell your kids you're pregnant or your stepkids that you're with your child, let's take a look at what you may expect after the announcement has been made.
A key part of understanding reactions and anticipating outcomes has to do with the child's age and family dynamics (including dynamics with ex-partners).
Toddlers are possibly the easiest to break the pregnancy news to. This is because toddlers are at a stage of development where they don't completely understand what's happening.
Keeping this in mind, it's better to wait a little (when the bump is slightly visible) to let them know. Questions about the new baby will be quite minimal.
Sibling blended family pregnancy announcement for preschoolers is tricky. Why? Because they're very curious and you can expect to be asked a lot of questions about the new baby.
At this stage, you can even expect your beloved's ex to find out before you both get the chance to break the news to them.
If you're feeling frustrated about this possible interrogation, remember that it's their way of having an open conversation about this new situation.
Answers to their questions about the new baby need to be age-appropriate. Don't overdo it on the details because they will most likely not understand this. You may even expect some jealousy or anxiety on their end. They're regulating major feelings at this stage.
How to tell stepchildren about a new baby, especially when they're school-going children, is another challenge. Even though they'll be able to understand the pregnancy situation well, their reactions might not be the best.
In case the pregnancy is planned, it's best to let such kids know that you and your partner are considering the idea of having a new baby.
If that's not been done, it's still okay. In learning about how to tell siblings about pregnancy, you need to understand that it's important to not invalidate their feelings at all, even if they may be negative.
Actively involving them in the pregnancy journey is also essential.
Before you move further, check out this quick video on kids' reactions to pregnancy:
The ways to prepare children/stepchildren for pregnancy with your new partner
Here are some easy ways for how to tell stepchildren about a new baby and prepare them for pregnancy with your new partner:
After making the pregnancy announcement to the child, if the child can read (even basic picture books), incorporate books.
In the process of how to tell stepchildren about a new baby, if the kid asks questions, you and your beloved can take the help of books (age-appropriate) that can answer their queries about the pregnancy appropriately.
This is more relevant for toddlers when it comes to learning how to tell stepchildren about a new baby. Since toddlers can't fully comprehend the pregnancy situation, apart from announcing the pregnancy when you're showing, also consider playing with the toddler.
Get some baby dolls and give them to the toddler to show them how things will be when the new baby arrives.
For older kids or school-going children, and even preschoolers, age-appropriate movies are great. Movies that cover the experience of pregnancy and children welcoming a new baby into the family are great to watch with the kids.
This can help them get accustomed to the idea of a new baby and help them process their feelings about the situation.
Make the children feel involved in pregnancy
There are many easy ways to help children of all ages feel involved in the pregnancy journey. You can take them shopping for baby clothes and other necessities.
Take their input for baby names and make them feel the bump, or take them for an occasional sonography appointment.
Adjust your own expectations
A key part of learning how to tell stepchildren about a new baby is managing your own expectations about how the children will react to the news. If you have very high expectations, the process becomes harder.
When it comes to telling your kids, you're pregnant. They will ask many questions, especially if they're older. They're curious. So make sure you and your beloved patiently answer all their questions.
Help them regulate their feelings
Make sure that neither you nor your significant other invalidate the feelings (even negative feelings) of the stepkids. Help them process these major feelings by acknowledging them and accepting these feelings.
There are a wide variety of courses that can help you prepare yourself, your partner, and the kids for the new baby, especially for blended families.
Counseling and family therapy
Family therapy and counseling are wonderful ways of learning how to tell stepchildren about a new baby, especially in situations where the children have reacted very negatively, or the family dynamics are complicated.
Ex-partners should also be informed
Figure out with your significant other about how, when, and who will let the ex-partners know about the pregnancy. This is essential because the ex-partners can also have a significant influence on how the stepkids react to the pregnancy news.
How to help your child adjust to your new partner
There are several ways to help children adjust to new partners and blended families. Letting your child know that they're always going to be your topmost priority is key.
Apart from that, taking it slow and helping your child establish healthy boundaries, and involving your ex-partner in the process are ways in which this adjustment can happen smoothly.
Apart from that, counseling for children and parents and family therapy are also wonderful alternatives to make the adjustment easier.
Related Reading: 

How Prepared Are You for Pregnancy?
Conclusion
Learning how to tell stepchildren about a new baby does come with some challenges. Just remember the aforementioned tips and consider family therapy or counseling to make the journey easier.
Share this article on
Want to have a happier, healthier marriage?
If you feel disconnected or frustrated about the state of your marriage but want to avoid separation and/or divorce, the marriage.com course meant for married couples is an excellent resource to help you overcome the most challenging aspects of being married.
More On This Topic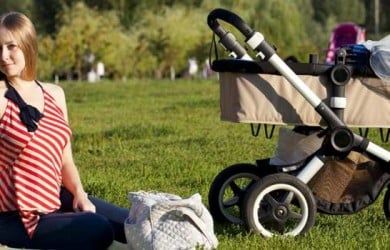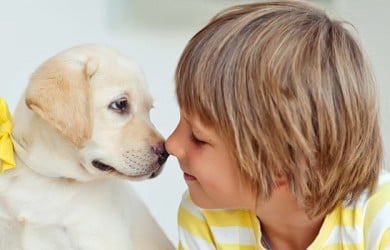 You May Also Like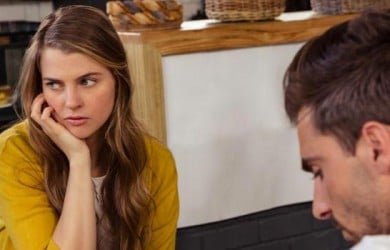 Popular Topics On Married Life