Navigating Babyland: Working Through New-Parent Conflicts
Like it or not, there are a host of relationship hurdles and new parent conflicts that parents face when they bring their bundle of joy home to the family abode. So, which type of conflict is most common?
Often when parents disagree on how to raise a child there is an overt conflict situation in the family dynamics.
Looking at overt conflict definition, it can be summed up as state where there is intense and incessant arguing, and shouting matches over a point of disagreement.
Dealing with competitive spouse, parenting disagreements, undermining parenting and child conflicts are few of the many common parenting issues that mar the relationship happiness for the new parents.
Although the new arrival is a wonderful addition to the unit, the child arrives to parents working through exhaustion, anxiety, and general uncertainties about how to handle the new responsibility they face in life.
On occasion, the child may inadvertently stoke trouble for the partners learning to make space and adjust to a new paradigm.
If you and your beloved are facing relationship troubles and new parent conflicts with a new baby, there is hope.
Here's an overview of common reasons that attribute to new parent conflicts and tips on how to resolve conflict with spouse.
Decline in intimacy
The baby's feeding and sleeping schedule can substantially curtail time with your partner.
If a mom is constantly "pumping," and dad is constantly rocking junior to sleep, there may be little time and energy left for intimacy.
The solution?
Make time to connect. Make space for intimacy.
Enlist the help of friends and family members so that you can have an opportunity to connect with your beloved. It is okay to step away with your partner for a weekend or more to make the connections happen. At a minimum, establish and practice date night.
Once a week, no matter what, you and your partner should spend a night to unwind, talk, and reconnect.
Sleep deprivation
While the little one's sleeping pretty soundly for the first weeks of their lives, it's not long before gassy stomachs, toothaches, and rogue fevers keep the bundle of joy up at all hours. Sleep deprivation is a major culprit in the list of new parent conflicts.
If your perfect little tyke is up at all hours of the night, you will be up at all hours of the night, too. The sleep deprivation will eventually cultivate a grumpy, soured rapport between you and your beloved.
A recipe for imminent disaster!
Is there an anecdote to the droopy eye blues? Of course. Share the load with your partner. Consider taking naps as your schedule allows.
If you will allow yourself a little bit of indulgence, allow grandma and grandpa to take your little one for the evening. Sleep will return, friend. Believe it.
Conflicting parenting styles
Believe it or not, couples come into substantial conflict because of diverging parenting styles.
If one parent is all about positive reinforcement and the other parent prefers a substantial consequence schedule, the two will eventually crash and hurt leading to serious new parent conflicts.
The key to navigating divergent parenting styles, is to use active listening techniques to create a compromised solution.
It may also be helpful for the partners to engage in some thorough research to determine which approaches are supported by the most robust scientific research.
If the conflict is still unresolved, do not hesitate to seek the help of a trusted counselor.
Little time for sexual intimacy
While it may seem fitting to handle sex under the general heading of intimacy, the issue really has the legs to stand on its own.
Here's the reality about one of the key new parent conflicts.
Your little one will seriously curtail your sex life. When you're busy trying to put all the pieces of baby's life in place, there is little time for sexual intimacy with your partner.
The only solution is to make time for intimate touch. Candles, lotions, and the like may provide the spark you need to stoke the fires of sexuality. Listen to your partner.
If your partner is the one who's carried the child, she may ask for some time to allow the body to rejuvenate itself after the delivery.
Do not, under any circumstances, push the intimacy issue if your partner is dealing with depression of physical malaise.
Time crunch
Partners with young children are constantly pulled in a multitude of directions.
The stresses of vocation, parenthood, and other commitments may leave little time to caress the contours of relationship. The time crunch is a reality. Sometimes, there's just a lot to do. Be good to yourself. Honor your partner's commitments and responsibilities.
Always leave some time available to engage in meaningful self-care and personal renewal.
At the end of the day, a healthier you means a healthier relationship for you and your partner even when "baby" requires center stage.
Nutrition
When the little one comes into your life, do not neglect to take care of your body.
If you want your connection with your partner to flourish, do not overlook the importance of feeding your body with good nutrition.
Because of the time crunch, we tend to seek convenience foods instead of healthier options. Fruits, vegetables, and lean proteins are a must. Include your partner in the lifestyle changes.
Exercise with your partner
It is vitally important for you and your mate to continue moving after the baby arrives. Do yourself a favor and invest in a nice jogger stroller.
Take the baby and your partner out for a daily stroll to keep the conversation flourishing and blood pumping.
Have some free weights? Pump a little iron as time permits. The benefits are immense including keeping new parent conflicts at bay.
Therapy for parental conflicts
When the blue or pink ribbon arrives at the door, the family is ecstatic and parenting problems are the last thing on their mind. So many will delight in the bundle that now occupies a room in your home and a seat of honor in many hearts.
But, the bundle can bring struggles to your relationship.
The key is to always center on creating more space for intimacy, time together, open communication, and the deepening of commitment. When one parent undermines the other or inconsistent parenting becomes the norm, then conflict resolution in marriages becomes increasingly challenging.
Alongside these new parent conflicts tips, you should opt for therapy, where you will get access to expert advice on family conflict and helpful conflict resolution activities for couples or conflict resolution activities for families, that will make a sea change in the quality of your relationship and overall happiness.
With these points in mind you will be slaying new parent conflicts in no time.
Share this article on
Want to have a happier, healthier marriage?
If you feel disconnected or frustrated about the state of your marriage but want to avoid separation and/or divorce, the marriage.com course meant for married couples is an excellent resource to help you overcome the most challenging aspects of being married.
More On This Topic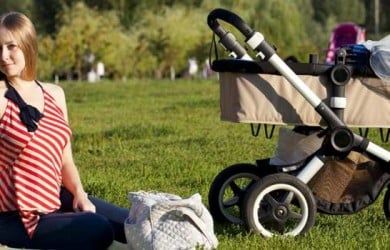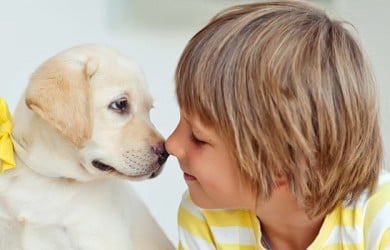 You May Also Like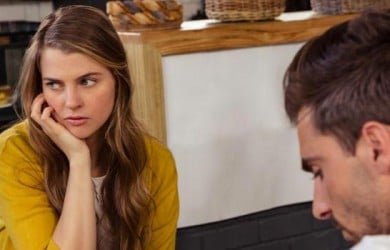 Popular Topics On Married Life