Marriage Challenges You Will Face After Baby
Unlike what the majority of the expecting parents envisioned their marriage to be after the baby, it often turns into a rather unhappy scene. We are constantly bombarded with images of a blissful family with a newborn peacefully sleeping in the crib while the parents gaze at each other's eyes with love and delight. In reality, the household with a young baby looks entirely different. All the stress of caring for the young addition to the family takes its toll. It is rare for a marriage not to become unhappy in those days. However, it doesn't have to stay that way and you can rework together for a successful marriage.
Contrasting expectations and realities of a healthy marriage
Although most of us have some sense of what it is like to have a newborn in the house, not one first-time parent can predict the extent of the stress and exhaustion that lies ahead. Yes, pregnancy is marked with an avalanche of new feelings, many of which are tainted with anxiety and insecurity. But, if you were to ask an expecting parent how they felt during those nine months, you would surely hear an enthusiastic and euphoric optimist speaking, giving you parenting tips.
However, as soon as the adrenalin of the delivery wears off, and the new mother and the baby get home, things start to look a lot different. There is no sleep, no rest, no steady schedule. The house looks as if a bomb of diapers and clothes was dropped there. Both new parents are constantly surprised by how little they know about taking care of such a fragile being. And the baby herself doesn't care about how strange it all is to her parents; she demands to be fed, changed, held, nursed to sleep – all of this leading to an unhappy marriage after baby.
So, if we were to compare what the couple had expected to happen, and how it really looks like, we would see a striking dissimilarity. This alone would be enough to turn the partners against each other. When we add the insane amount of stress and sleep deprivation to the equation, it is clear why so many spouses report a steady decline in marriage satisfaction within the first years of their child's life.
We will get to it in the concluding section once again, but for now, what is important is focusing on the fact that it is this discrepancy that causes the majority of discontent. In other words, it is your perception of things, your expectations and the contrast with the reality, which causes dissatisfaction. This will also be the key to making things better.
What the research shows
There is an extensive body of research that focuses on this everyday fact – transition into parenthood is followed by a clear decrease of marital satisfaction for the vast majority of couples. Phillip and Carolyn Cowan, a married couple and parents themselves, have significantly contributed to our understanding of why and how this occurs. They conducted a study that lasted for ten years, and the results reveal both the causes and the possible solutions to the problem.
These researchers found out that every marriage is put to the test with the arrival of a new baby. All marriages suffer a drop in marital happiness when their first child is born. Nonetheless, a strong marriage before the baby has a much better chance of getting back to normal as the child gets older. On the other hand, a marriage where things weren't good before the pregnancy are more likely to suffer a continuous decline of satisfaction.
Moreover, in such unhappy marriages, the children's academic achievements and general social adaptability suffered. Another study determined that it is possible to predict which couples have a better chance of getting back to pre-baby levels of marital satisfaction. This study approached the issue from the perspective of new mothers. If the husband was expressing his fondness for his wife and awareness of her needs and feelings, the marriage was likely to go through the transition and return to normal.
How you can fight the problem
Therefore, based on what the research shows, there are several ways to cope with the stress of the transition to parenthood. And each couple should find a way to adjust the following general advice to their own needs and ways. However, whatever you do, you should always have in mind the following – the baby acts merely as an amplifier of your existing problems in the marriage.
So, use this insight to improve your communication, adjust your expectations, understand your partner's needs better. It is not absolutely unavoidable for your marriage to get ruined by the arrival of a new baby. You can hunker down and wait for the period of chaos to pass, or you can be proactive about it and use it to build a new and better relationship with your spouse.
Share this article on
Want to have a happier, healthier marriage?
If you feel disconnected or frustrated about the state of your marriage but want to avoid separation and/or divorce, the marriage.com course meant for married couples is an excellent resource to help you overcome the most challenging aspects of being married.
More On This Topic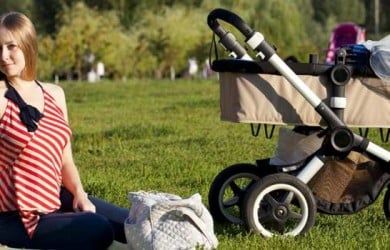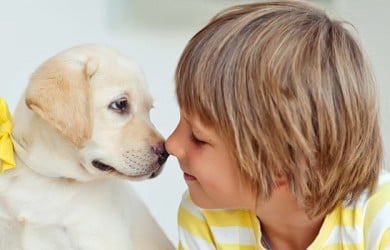 You May Also Like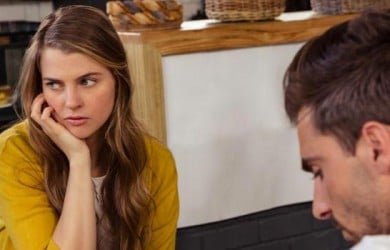 Popular Topics On Married Life