Managing PTSD Marriage: Coping Up With Suffering Partner
It happened again.
What was it this time?
Did your spouse have a blowout over something small? Perhaps they refused another family night out because of crowds, instead saying "You go", or "I don't want to."
Past traumatic experiences can negatively impact even the strongest relationships. In this article, I hope to provide a foundational understanding of what Posttraumatic Stress Disorder is in a way that is relevant for PTSD marriage and the impact of PTSD on the spouse.
I'll also discuss some strategies that might help handle PTSD symptoms within your relationship in a collaborative way along with ways of living with a spouse with PTSD.
Posttraumatic Stress Disorder (PTSD) & PTSD Marriage:
Posttraumatic Stress Disorder affects approximately 3.5% of the general population, according to study. Symptoms may include:
increased anxiety,

irritability,

depression,

nightmares, and

avoidance of reminders of the traumatic event.
In fact, another research shows that there are over 600,000 possible combinations of PTSD symptoms. Symptoms of PTSD have been shown to directly affect not only spouses or partners but also children within the home.
These symptoms have the potential to negatively affect relationship quality, increase marital distress and hinder intimacy. It has also been observed that men may provide less support and validation when discussing negative aspects of PTSD marriage with PTSD marriage effects following traumatic events.
How does PTSD affect the brain?
Both behavioral and cognitive frameworks help us understand why PTSD marriage problems develop. It is directly related to how the disorder affects the brain:
A Behavioral Perspective
To better explain a behavioral perspective, suppose you were the victim of a severe dog bite. This bite might, in a very effective way, associate dogs with danger. Unless effectively challenged, this association may not only persist but can worsen due to avoidance.
PTSD marriage counseling and therapies like Prolonged Exposure or Trauma Management Therapy (exposure-based therapies) break down the association between traumatic reminders and negative outcomes by presenting the feared situation without actual danger or harm.
A Cognitive Perspective
From a cognitive perspective, PTSD can be viewed as the result of conflict between beliefs. For much of our lives, we are taught the world, in theory, operates in certain ways.
Fairy Tales are an excellent example as in most, we are provided examples of cause-and-effect. Good people are rewarded, bad people are punished. The truth is believed, whereas lies will do harm (as featured in 'The Boy who Cried Wolf'). While well-intended, just world beliefs do not always align with reality. Suppose I believe
"Good things happen to good people, and bad things happen to bad people."
Now, suppose I am violently assaulted. Most readers would agree that violent assault is inarguably a "bad thing".
But wait! Bad things only happen to bad people! What happened?
I am now presented with two conflicting "truths".
Bad things happen to bad people, and

A bad thing happened to me.
When presented with such a crisis, there are a few ways we might proceed.
We can change our beliefs about the traumatic event.

We can change what we believe about ourselves.
Changing our beliefs about what external factors contributed to the traumatic event tends to be more desirable. If in a severe automobile accident, looking at external factors, such as road conditions, weather, help us recognize why the event happened to be used as external factors, rather than attributing the event to some aspect of ourselves.
Unfortunately, sometimes our internal beliefs about ourselves are what change.
In the example above, the most "logical" way we can maintain our belief that "Bad things happen to bad people" while also acknowledging our traumatic event is to change our belief about ourselves. In this example, we might then believe "I am a bad person", which may then trickle into our thinking following other negative events, as well as our emotions.
PTSD and marriage problems: Helping spouse with PTSD
There are several tools and techniques that might help reduce symptoms while dealing with a PTSD spouse, and over time, reducing the intensity of those symptoms. So precisely, how to help a spouse with PTSD?
Ask the right questions and respect their experience
If your spouse is avoiding certain activities, understanding why the activities are problematic for them is very helpful. It can also be the case rationale behind the avoidance is layered.
As an example, oftentimes individuals with trauma might avoid crowded places. A potential reason they offer might be something along the lines of "I don't want to go because there are too many people". In this case, it is unlikely that the crowd, per se, is the actual concern.
Rather, it may be what the crowd represents. A helpful follow-up question might be "Why does the crowd bother you?", which might reveal a response along the lines of "Because something might happen".
Through this gentle line of questioning, we begin to see that the concern is more about their sense of safety than it is about the crowd itself. Gentle, respectful probing and incremental exposure (with your spouse's knowledge and permission, of course) may help reduce these concerns. Be mindful that this line of questioning may take time as it may be uncomfortable for your partner or spouse to discuss.
Ultimately, how much your loved one discusses their thoughts or emotions is up to them. Make sure you communicate effectively with them through the process.
Add resources to your collective toolbox
There are several apps for smartphones that are geared towards PTSD and include evidence-based coping skills that can be used as needed. During PTSD marriage while dealing with a spouse with PTSD, these apps cover a broad array of validating coping strategies that cover many core symptoms of PTSD.
Even if your partner or spouse does not want to utilize the app, becoming familiar with the coping strategies may better enable you to help them when they need it most.
Therapy can be a wonderful resource and can help those who have been through traumatic experiences improve their quality of life. In PTSD marriage, you may also encourage them to seek therapy from a reputable mental health professional with experience in trauma or PTSD.
In the video below, Ilene Smith talks about healing the nervous system from trauma using somatic experiencing. Somatic Experiencing is an approach that uses a body up approach to working with trauma, PTSD, Stress, Anxiety, and depression. Learn more about it below:
Further, you may find that couples or family therapy helps resolve other tension points, such as communication problems. As always, verify that any provider you are considering is appropriately licensed with the respective agency in your state.
Share this article on
Want to have a happier, healthier marriage?
If you feel disconnected or frustrated about the state of your marriage but want to avoid separation and/or divorce, the marriage.com course meant for married couples is an excellent resource to help you overcome the most challenging aspects of being married.
More On This Topic
You May Also Like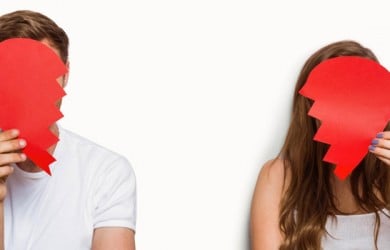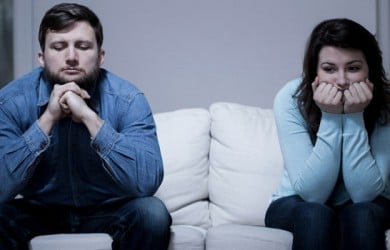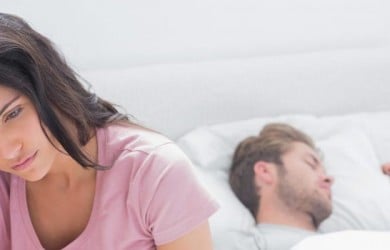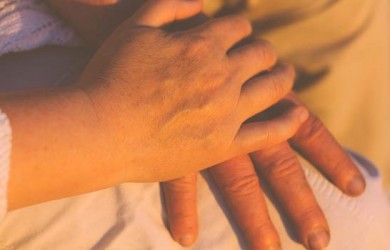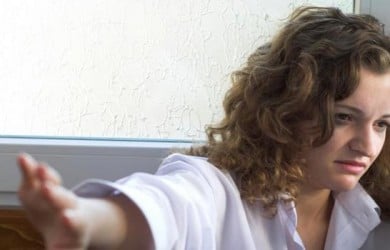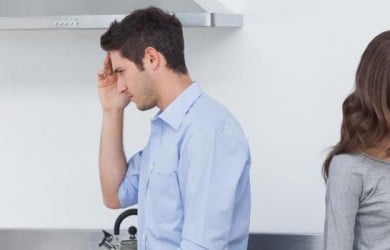 Popular Topics On Marriage Help