4 Potential Clues You May Be Dealing with a Psychopath Partner
Psychopaths generally make up a small proportion of this world. However, this does not mean that the chance of encountering them is non-existent. In fact, as surprising as this may sound, one might be in your life as well; maybe as a friend, a family member, or a co-worker?
You might even be dating one. Scary, is it not? To help you find out if you are set to marry a psychopath, below are the 4 potentially strong clues that your partner may be one.
However, it is important to note that these are just clues that indicate a high chance of your partner being a psychopath. These are cannot be used to conclude if your partner is really a psychopath
1. They portray themselves as charming people
This might sound a bit odd as even normal people can possess a charming personality, right? But this is a bit different as normal people and psychopaths have different motives behind this.
Generally, psychopaths love to be the center of attention, and they do so by appearing as charming as they can. They are known to have the ability to start conversations, and allure people into wanting to spend more time with them.
Such people often compliment a lot, and try to get close to their partners from the first meeting using their skills and the so-called 'charm'.
They do so to gain your trust, and love as soon as possible; and hence, have firm control over you and manipulate you.
Once they get there, these traits eventually seem to fade away. They start exhibiting their real toxic traits over time as your emotional dependency on them as a partner increases.
Sounds pretty much like a fairy tale turning into chaos and destruction. No?
2. Your partner never really feels empathetic, or sorry
It is no hidden fact that in a relationship people often hurt each other unintentionally. In fact, this is pretty normal to have in a relationship. But ever found your partner never admitting their mistakes and always blaming you? Ever felt that your partner never tried to put their feet in your shoe to see your side of the story? In fact, has your partner always shown numbness to matters where normally people tend to be empathetic? If yes, there is a likelihood that your partner is no other but a psychopath.
Psychopaths have no emotional feelings. They lack empathy, and do not really care about anyone else.
They are known to blame others always, and never take the onus on themselves even when they are clearly wrong.
Hence, if your partner always demonstrates a toxic behaviour when it comes to this it might be a surefire sign of them being a psychopath.
3. From your feelings to your actions; your partner wishes to control it all
Psychopaths can assess feelings on a very intellectual level, and use this ability to prey over feelings of others.
If your partner is a psychopath, you might have noticed that they show a great understanding of your feelings. But is not that a good thing for a couple? Definitely, it is. But if your partner is a psychopath it is not. This is because they use this understanding in a tactical way to manipulate you into doing things you never would.
Now that you think of it, does your partner try to guilt trip you a lot? Have you done things that you do not consider okay just because they manipulated you into thinking that it is okay?
Such partners also want you to have no personal space, and want to keep a track of everything you do.
Additionally, they may outwardly blackmail you into consenting to things as well.
4. Your partner has no conscience, or fear and is super smart
If your partner lies, cheats, and does all the wrong deeds often without ever being sorry, it might indicate a huge sign that your partner is a psychopath.
Just like stated above, they always put the blame on you or others. They also tend to go against the rules often. And amidst of this, they portray a very fearless behaviour. This is because psychopaths lack conscience, and believe that they are smarter than the rest. They think that they can do whatever they want, and would never be held accountable for the deeds they do.
Share this article on
Want to have a happier, healthier marriage?
If you feel disconnected or frustrated about the state of your marriage but want to avoid separation and/or divorce, the marriage.com course meant for married couples is an excellent resource to help you overcome the most challenging aspects of being married.
More On This Topic
You May Also Like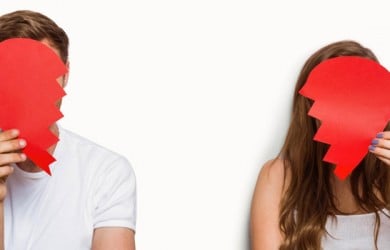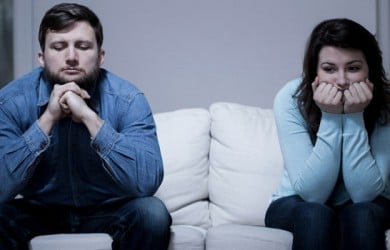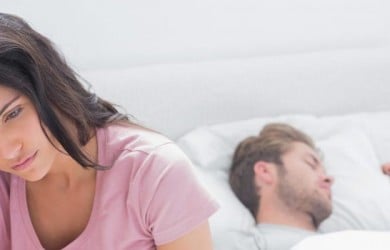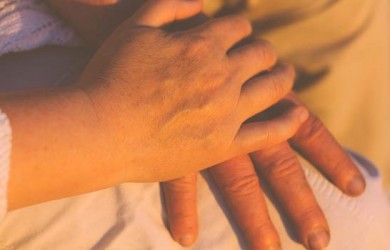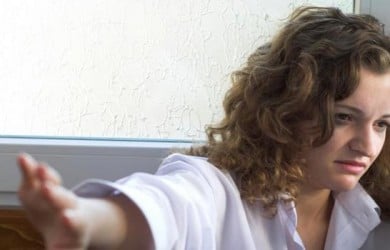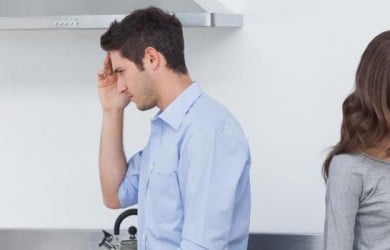 Popular Topics On Marriage Help