Everything You Need to Know About Wedding Loans
When you attend exciting wedding ceremonies, do you ever think that there is something called wedding loans? Read this article to the end to learn everything about wedding loans.
A lot of people will agree that their wedding day is one of the best days in their lives. Unless in some rare situations where one person or the individuals are forced to get married, everyone is usually joyful.
You can almost see the happiness, excitement, and hope on the couple's and their guests' faces. The food, drinks, cake cutting, and dance make the wedding worthwhile. However, these things don't just appear.
Financing a wedding is usually expensive, no matter how small the event is. While many single-handedly foot the bill or get family support, others often seek wedding loans. Some organizations give out loans for weddings. If you are wondering about the best wedding loan or how to get a loan for a wedding, you are in the right place.
In this article, we will explore the wedding loan definition, the process of taking out a loan for a wedding, and other things you must know about wedding loans and finance.
What are wedding loans?
A wedding loan is a fund you borrow to finance or pay for a wedding celebration. While it may sound strange to some people, organizations and financial institutions offer wedding or personal loans for weddings to individuals who need them.
The offer comes with terms and conditions, indicating the interest, the process of repayment, and how long. However, wedding loans aren't funds you can divert to other purposes like school fees, cars, or vacations. They should be strictly for the wedding event.
How to take out a wedding loan
Can you take out a loan for a wedding? Yes, of course! But more importantly, the intended couple or their family wants to know how to get a loan for a wedding. Getting a loan for a wedding is easier than you think. There are financial organizations that are solely established to cater to this purpose.
These establishments understand how costly weddings are. They also know that for some couples to have their dream wedding, care for their guests and create everlasting memories of the best day in their lives, taking out a wedding loan is their best choice.
If you know the cost of their wedding exceeds your savings or the finances available, you may consider taking out a wedding loan. You can take wedding loans at any point in your wedding planning.
Nevertheless, remember that you must start repaying as soon as possible. It may be best to consider getting a personal loan for the wedding only for the necessities, such as meals or decorations for the event. That way, you know the money is being used for important things.
Also, it is crucial that you exhaust the liquid cash at hand before considering loans for marriage or weddings. Doing this will ensure you take a specific amount with reduced interest rates.
When you are ready, taking out a loan for a wedding is seamless. The process is similar to taking out other types of loans. Start by doing thorough research online on reputable financial institutions that know their onions. These institutions have different criteria, terms, and conditions. So, ensure you acquaint yourself with them and agree before filling out the forms.
Also, check customers' reviews and ask people who have previously taken wedding loans about their experience. Whatever you do, don't rush to take out wedding loans with juicy offers. It's essential to do your research.
Related Reading: 

Best Budget-Wedding Ideas How Much Does It Cost to Get Married?
5 things you need to know before getting a wedding loan
Before you rush into filling out forms, ensure you have all the information at your fingertips. There are factors every couple who wishes to take wedding loans must know. This knowledge ensures you take the best decision for the best day of your life without affecting your marriage in the future. Here they are:
1. How much will your wedding cost
Before you take a loan, knowing how much your wedding will cost is best. That means you should know the cost of the clothes you will wear, food, drinks, catering, and decorations, to the cost of a wedding event.
Getting the cost for everything helps you have a better plan. It will also help you narrow down the number of necessary loans. Sometimes, couples make the mistake of taking out large loans, more than is needed for the event.
Related Reading: 

15 Tips for Getting Married on a Budget
2. Consult a financial advisor
If you are at the point of taking out a loan for a wedding, you should consult a financial advisor. Choosing the best financial counselors can help you make the right decision based on your savings, income, and your partner's income and contribution. Also, they know reputable financial institutions within your location and can point you in the right direction.
Even if they don't, they can do thorough research or know what to look for in an institution before they can attest to their reputation. Although you may not want to hear it, especially if you are desperate, financial advisors can tell you if you are in the best position to take a personal loan for a wedding. It is best to take advantage of them and explore your options.
3. Don't forget other things
Before you take wedding loans, you must consider other responsibilities in your life. Financing a wedding is great as it brings ultimate happiness. However, a one-day excitement is not compared to a lifetime of anguish and frustration if you can't repay your loan as and when due.
If you take a loan now, will it affect other things? What about other responsibilities? The wedding is a day, but marriage is a lifetime. The only way to enjoy it is to plan adequately.
Look at the big picture – how do you save for a longer term like housing, starting a family, business, or retirement? Ensure these aren't neglected in the process of getting wedding loans.
Related Reading: 

15 Sure Signs He Will Never Forget You
4. Prepare before taking the loan
Many take wedding loans with the mindset of "When we get to the bridge, we'll cross it." Oh! Please don't do this. When you and your partner start thinking of taking out a loan for your wedding ceremony, you should go into it prepared. That means analyzing your income to determine the best loan amount, checking the repayment plan and how convenient it will be for you, and so on.
Check out these money questions to ask your partner in this video:
5. Your wedding is more than money
Think of your wedding as more than an event that needs money. It is a great day, and you must enjoy every part. When you focus on how much you want to spend on it, you tend to lose the happiness that naturally comes with weddings.
See it as a great day that you would love to look back on. Focus on the memory and memory alone! Financing is just a means to an end, and it shouldn't rob you of your rightful joy. If you ever feel confused about your decision, it's best to consult a marriage counselor or go for marriage counseling.
5 pros and cons of wedding loans
Can you get a wedding loan? Yes. However, you should consider the pros and cons attached. Like every other thing, taking wedding loans has advantages and disadvantages. Knowing them will guide you in making an informed decision about your great day.
5 pros of wedding loans
Wedding loans are valuable and help you attend to emergency wedding costs.

Typically, wedding loans have lower interest rates than other types of loans.

Wedding loans are fast to access.

The wedding repayment terms are usually long-term (about 2 – 5 years), giving you enough time to repay and create a budget for other things.

These loans are flexible, and there is no restriction on how couples can spend them.
4 cons of wedding loans
Some wedding loans have high-interest rates, and unsuspecting couples might be victims.

If some couples don't get the loans at a favorable rate, they may be stuck with a high-interest rate which takes a long time to repay.

There can be other hidden fees attached to some wedding loans. Ensure you do your due diligence.

Understand that you will be starting your marriage in debt or the thought of repaying the loan. As a result, it diverts your attention from your partner and building your home.
FAQs
Let's discuss the most asked questions related to wedding loans and how you can manage them.
Can you take out a wedding loan?
Absolutely. You can take wedding loans at any point in your wedding plan. There is a financial establishment focusing on helping couples get loans to finance their wedding. Your task is to look for them and do more research to make the best decision.
Are wedding loans a good idea?
No one size fits one regarding a wedding loan. Your situation will determine whether a wedding loan is best for you. For instance, if you earn very low or not earning at all, it's best to consider other options rather than wedding loans.
Final thought
It's usually a joyful occasion when the flowers bloom on wedding days. Many things happen in the background of radiant and bubbling wedding celebrations. Wedding loans, for example, help couple finance their event to taste. This article explores wedding loans, how to take them, factors to consider, and the advantages and disadvantages.
Share this article on
Want to have a happier, healthier marriage?
If you feel disconnected or frustrated about the state of your marriage but want to avoid separation and/or divorce, the marriage.com course meant for married couples is an excellent resource to help you overcome the most challenging aspects of being married.
More On This Topic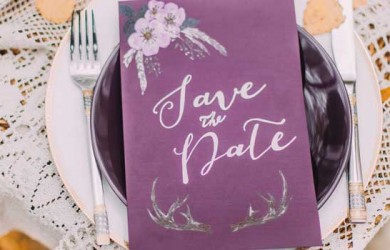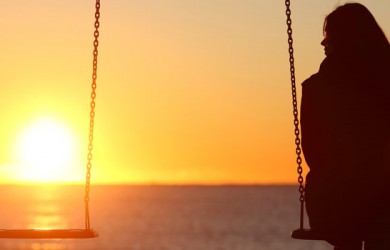 Recent Articles
You May Also Like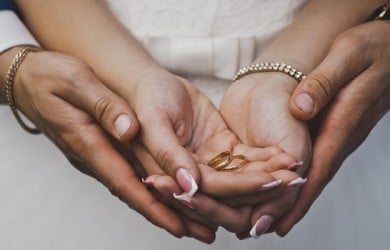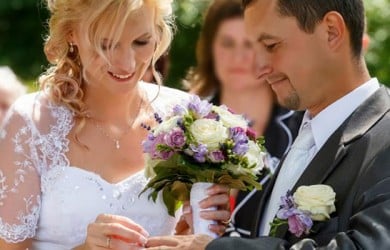 Popular Topics On Getting Married