What Is a Destination Wedding? Everything You Need to Plan One
Wedding planning can be a stressful time as you usually have to make key decisions regarding what your special day is meant to be.
Surely, you now have plenty of suggestions coming your way, from the wedding reception, theme, entourage, and destination wedding.
You have probably seen many couples choose a destination wedding as it's gaining so much popularity nowadays, but do you think it's for you?
Let's understand what exactly is a destination wedding and the pros and cons of having it.
What is a destination wedding?
How familiar are you with destination weddings? What is a destination wedding, and how is it different from a traditional wedding?
When we say destination wedding, we're talking about a type of wedding where the couple decides to have their wedding and reception at a different location where they live.
They could choose to have their wedding in a different state, city, or country.
You may have seen weddings at the beach, mountain, or garden.
Usually, those who want to have an intimate wedding also find it appealing to choose destination weddings.
Related Reading: 

Traditional Wedding Vows and Ceremonies From Different Religions
What is different about a destination wedding?
Why are destination wedding packages so appealing today? What's so different about it other than the location?
It's not just the location that makes a destination wedding special. It's also fun, unique, and customized to the couple's needs and wants.
Aside from that, it's not the typical wedding we are used to.
You get to choose where you say your vows; you get to bring your closest families and friends with you. You could also make changes as you please. Basically, you can create your dream wedding.
Is it worth going to a destination wedding?
The first thing you might consider when thinking of a destination wedding is if it's worth it.
Most people are so used to traditional weddings that considering an alternative approach may sound scary at first.
Is a destination wedding worth it?
It is worth it if it is the right fit for you and your wedding requirements! A destination wedding can be a wonderful experience, and most of the people who have chosen it describes it as a dream come true.
After all, you get to travel and marry the person you love.
5 pros and cons of destination weddings
What are the destination wedding pros and cons? Before choosing to have a destination wedding, it's crucial that we do our research first. Here are just some of the pros and cons to think about.
Pros of choosing destination weddings:
Choosing to have a destination wedding can come with several benefits that might make it a better fit for you. Here are some such benefits:
1. Beautiful location for photos
You'll get the chance to take amazing photos with amazing views. Aside from the wedding itself, you'll be able to enjoy posing at different tourist attractions.
2. Wedding and vacation in one
That's right! It's one of the perks of getting destination wedding invites or choosing it for your own wedding. You have an unforgettable wedding and have your honeymoon at the same time.
3. A unique and unforgettable experience
Who doesn't want to choose the best location for saying their "I do's?" It's your dream wedding come true if it aligns with your vision for your wedding.
4. Cut the wedding cost
Believe it or not, there are destination wedding budget plans that are cost-effective and beautiful as well. Search it up, and you might find your dream destination wedding setup.
Related Reading: 

15 Tips for Getting Married on a Budget
5. Intimate setting
Most destination weddings are intimate ones. This means you get to enjoy and be with the people you love most in the most beautiful location.
Cons of choosing destination weddings:
A destination wedding may seem a good option, but you must consider some disadvantages of such a wedding. Here are some such shortcomings associated with it:
1. Fewer guests at your wedding
Usually, destination weddings are only for intimate weddings. It won't be plausible if you have a big wedding.
2. Unpredictable weather
No matter how carefully you plan for it, you might be unable to predict the weather. It might be harder to look for alternatives when you are in an unfamiliar space.
3. More planning
A destination wedding planner may be handy, but it's challenging to oversee the planning since most of the arrangements are for a different location.
4. Guests may not attend the wedding
Unless you shoulder the fees and accommodation, guests might not attend the wedding for various reasons such as budget, location, and schedule.
5. It could become costly
While there are budget-friendly destination weddings, there are also some with lots of hidden charges. You might pay more than expected if you don't plan and research well.
How to plan a destination wedding
If you and your partner have attended your premarital counseling, then it's time to discuss where you will get married.
If you are both considering a destination wedding, you need to know the basic planning steps.
– Know your budget first so you can filter your options better.
– Plan your guest lists before choosing the perfect venue or wedding package.
– Research the place before choosing this location.
– Consider the schedule of your guests and the peak season of the location you want.
– Consider getting travel insurance.
– Talk to your guests, especially if you are not considering paying for their expenses.
– Remember to apply for your travel points and miles.
Watch this video to learn more about who you should invite and not invite to your wedding:
Some commonly asked questions
Here are the answers to some destination wedding-related queries that can help you understand them better and whether they are the right fit for you:
Do you pay for everyone at a destination wedding?
This is another good question. It's easy to plan, but please consider your guests as well.
Usually, the couple getting married would not shoulder the cost of travel and accommodation, not unless someone would offer.
However, they could offer some assistance to their families and guests.
They can offer a shuttle, find budget-friendly accommodations, or help get group rates. Ultimately, it's up to the couple whether they can pay for everyone.
Is it rude to skip a destination wedding?
Being invited to an intimate wedding is something to be thankful for. It's considered polite to do your best to attend, but if you can't participate and have a valid reason, the best thing to do is call them and explain.
Don't just skip the wedding without any explanations. That's when it's considered rude. Nonetheless, still, try your best to attend the wedding.
Final thoughts
A destination wedding is an attractive option that can be memorable and unique. However, like many wedding options, we need to research, plan, and consider the people who will attend the wedding.
That said, a destination wedding is an exemplary choice to say your vows to the person you love.
Share this article on
Want to have a happier, healthier marriage?
If you feel disconnected or frustrated about the state of your marriage but want to avoid separation and/or divorce, the marriage.com course meant for married couples is an excellent resource to help you overcome the most challenging aspects of being married.
You May Also Like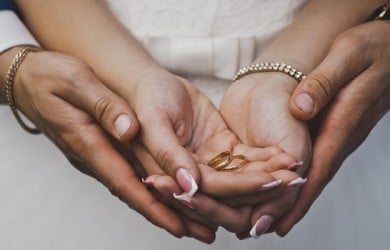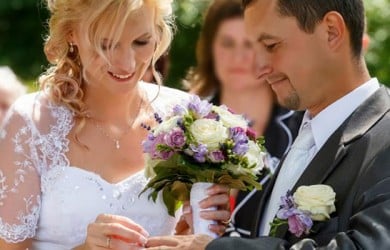 Popular Topics On Getting Married