What's Getting In Your Way of Finding Love?
Unable to get the relationship

you've always been wanting?

Look around and

somehow it seems everyone is happy in these great relationships?
Wondering why you're never the "lucky one"

when it comes to finding true love?

Tired of asking yourself

when is it your turn to finding love?
If you can relate to this, then I want you to take a minute and read this article because you may be stuck in what I call unenforceable rules.
So before we delve into how to find true love, let's deep-dive headlong into love obstacles, and barriers to love that keep us away from finding true love.
Unenforceable rules mess up your chances of finding love
What are those unenforceable rules?
What do they have to do with you and having that the relationship you desire so much?
Well, let's first talk about what enforceable rules are. In short, these are facts, really. Like: we need oxygen to stay alive.
Unenforceable rules are things we tell ourselves are facts, but really aren't things like, there's only one soulmate out there in the world for you, and one day they will come along and sweep you off your feet.
If I am not physically attracted to the person right from the get-go, then it will never work out.
I have to wait until I make a certain amount of money or my career is established until I can get married.
If somebody finds this (illness, debt, etc.) out about me they're going to run for the hills.
And if we believe these things, they have an effect on how we live our lives. They can have a real impact on you finding that relationship you have been wanting so badly.
Real-life is not like movies
Let's say you believe the first thought about there only being one soulmate in the world.
If you truly believe in this Disneyland fantasy/Hollywood version of love then this alone may be the barrier or one of the biggest relationship hurdles keeping you stuck.
Also watch this video where bestselling author and relationship expert Laura Doyle:
You could have missed out on many, many great partners with whom you could have had wonderful relationships because you have been sitting there expecting your soul mate to show up romancing you like some lead character in some movie.
Look, there is not just one soulmate out there.
Or, if you truly live your life telling yourself that there is something about you that would make someone "run for the hills", then let's be honest.
How could that not have an effect on you finding love?
You have already convinced yourself that nobody is going to accept, let alone love you. So finding a relationship would, of course, be damn near impossible.
People have all sorts of these "rules" that keep them from finding love. You could say these are a form of "baggage, something that holds you down and keeps you from being able to be in a relationship.
The problem is that most people aren't aware that they have them, let alone know that they are having such an impact on their life.
Journaling can help you manifest a love life
So, hat to do?
How do you know if you have any unenforceable rules that are holding you back from getting that relationship you want? In your quest to finding love, start journaling.
This is a quick and easy way to become aware of what your unenforceable rules are and break them to subsequently embark on the treasure hunt to finding love.
Elicit feedback from someone you trust
Ask them if they are aware of anything you say or have beliefs about in regard to yourself or relationships that they think might be keeping you from finding love.
Don't be surprised if they tell you things like, you are very insecure or that you will never find anyone who meets all of your expectations or that you secretly want to be single.
You also don't have to believe everything that you tell yourself. Perhaps it is time to start questioning your "rules".
Certainly, having them has not done anything to help you find the relationship you have so been desiring. After all, they really aren't facts. They are just "rules" you made up and, until now, just never questioned.
So, I challenge you to look inward and see if there are any "rules" you are enforcing on yourself that could be keeping you from having that idyllic relationship, or finding love.
Share this article on
Want to have a happier, healthier marriage?
If you feel disconnected or frustrated about the state of your marriage but want to avoid separation and/or divorce, the marriage.com course meant for married couples is an excellent resource to help you overcome the most challenging aspects of being married.
Learn More On This Topic
You May Also Like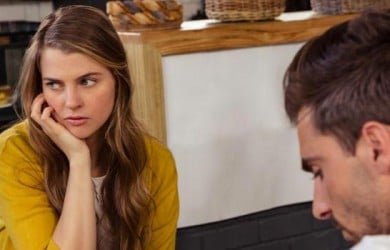 Popular Topics On Married Life