Single? Looking for Love? Never Do This
Millions of men and women right now, are looking for love. Searching for love. And most of them will make the same mistake that they made in the past.
Even unaware that they're making major errors in the world of dating.
For the last 29 years, number one best-selling author, counselor and life coach David Essel has been helping millions of people to get on the right track in order to find the deepest of love.
One key that will make or break your chances of finding love
Below, David discusses the one major key separating point that will determine, if you're single right now if you'll find that love you're looking for, or not. "There is so much pressure in society to be in love.
Women, especially, are immersed on a daily basis with articles in magazines, the Internet, radio and television interviews stating that if you're a mature female, without a partner, there must be something wrong with you.
Men, many times, can also feel the pressure from family members, and colleagues as they look around and see couples that seem to be happy, or maybe starting families, and we as men feel that we're behind the eight ball.
The pressure to date, fall in love is huge
So the pressure to date, fall in love, and even possibly have a family is so huge, that most of us don't even realize we make one major mistake that could easily block any chances of having a healthy and happy relationship in the future.
And what is that one major mistake, that if we don't change right now, will pretty much guarantee a life filled with relationships that are less than what we had hoped?
Don't date until you are extremely happy by yourselves
It's this: we should never, ever, ever date until we are extremely happy by ourselves being single.
What do most individuals do at the end of a relationship? They look to jump right into another one.To avoid looking within.
To avoid looking at their repeated roles that sabotage love in their lives.
Realizing the characteristics of a lover that will never work for them
They jump so quickly into someone else's bed, that they don't realize the characteristics of a lover that will never work for them. And the odds are unless you're slowing down and find a way to be introspective with your past mistakes, and at the same time finding a path to happiness alone, love will be futile.
In our newest mystical romance novel called "Angel on a surfboard: A mystical romance novel that explores the keys to deep love", we discuss the six major keys that we all need to understand in order to create a deep, loving relationship.
And one of those keys?
One of the keys is that we need to learn to be super happy single, before we go back into the world of dating.
In this exciting and roller coaster like novel, the lead character Sandy Tavish, a relationship expert who is also searching for the keys to deep love that he may have missed as he writes his book in the Hawaiian islands, meets a retired female surfer who is absolutely beautiful, but extremely jaded when it comes to men and the world of dating.
Even with all of her beauty, she carries with her a stigma from something that happened in the past, that keeps her in this constant state of frustration, and jadedness regarding men and relationships.
In their conversations on the beach, Sandy explained to her the key importance of taking downtime, and creating a happy life while we're single, in order to attract someone else who is also single and more importantly happy with themselves in the world of singlehood.
It takes quite a bit of prodding by Sandy to get this retired female surfer, Jenn, on board with his philosophy but by the end of the book she sees the wisdom that Sandy is preaching.
Releasing resentments against former lovers
There are also five other incredibly important keys to deep love we examine throughout this exciting book, but for those who are single right now reading this article, there's nothing more important than slowing down, working with a professional to release your resentments against former lovers, and then creating a dynamic happy life right now.
It is only when we are supremely happy with ourselves as a single person, that we can truly offer the next relationship everything we have regarding our gifts, talents, and love.
So right now, if you're single, slow down and pay attention to this article.
For the past almost 30 years I've helped thousands of individuals to follow the program that we stated above, and to become incredibly happy without a partner, so they can finally find that fulfilling relationship that eludes most of us in life.
It's worth the work. It's worth being patient. And it's worth being single a little longer until you find that path that combines happiness and singlehood.
Share this article on
Want to have a happier, healthier marriage?
If you feel disconnected or frustrated about the state of your marriage but want to avoid separation and/or divorce, the marriage.com course meant for married couples is an excellent resource to help you overcome the most challenging aspects of being married.
More On This Topic
Recent Articles
You May Also Like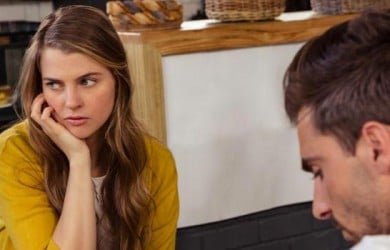 Popular Topics On Married Life