How to Get Love Back in Your Marriage: A Quick Guide
How to get love back in a marriage? What to do if your marriage is falling apart?
If you are looking for answers to these questions, it is very likely that your marriage has reached a stalemate.
After some years have passed and the newly-married phase is over, the presence of love in a marriage can weaken. Of course, it is there, but neither partner is displaying their affection like they used to. Although it is something that needs to be addressed, it's not uncommon on the list of marriage problems.
After the love starts to fizzle, spouses crave that spark once again. If you want to know how to get love back in your marriage, here's how to do it in a few easy steps.
Lost spark in marriage? Check out these 3 tips on how to bring back love in a marriage.
1. Begin the day with affection
The first step is to start every day with some affection.
In order to stay married and save a marriage, you have to maintain that spark with your spouse. The only way to do that is by being affectionate. Start the day with a hug and a kiss (a real kiss, no pecks!) and build on that. Beginning each day with some romance will set the tone for the remaining hours and bring spouses closer.
2. Stay in contact throughout the day
Another on the list of tips to bring back the love is to stay in contact with your spouse throughout the day.
Call each other at lunch, send flirty texts, or exchange a few emails. Remember when you just met and always wanted to see how each other was doing?
It is time to get that back!
Staying in touch is exciting and gives the relationship that new feeling. Before you know it, you will be awaiting the next text, looking forward to that midday call just to hear his/her voice and yearning to be face to face with your love once again. In addition to promoting closeness, checking in is a great way to say, "I care about you".
Also watch: Top 6 Reasons Why Your Marriage Is Falling Apart
3. Release all grudges
How to get your love back?
Quite often, letting go of the past is the key to bringing back the love in your marriage.
The thing preventing you and your spouse from loving each other as you should is often the past. The past is a mental block that has to be eliminated.
So, how to get the spark back in your marriage?
The best advice on how to rekindle love is to bury the past, let go of any grudges, and embrace all the positive aspects of your marriage.
By releasing the negative, you will soon be able to say that you saved your marriage's love. Also, under such circumstances, opt for marriage counseling where a trained professional can guide you on what to do when your marriage is falling apart, and how to get back the love of your life.
A certified expert will help you make a smooth transition from the state of resentment in marriage to a healthy, happy marriage while giving you a handy roadmap on how to bring back love.
Their expert advice and useful tips on how to bring love back into a loveless marriage will help you prioritize and strengthen your relationship with your spouse.
4. Explore marriage enrichment activities
For those looking for helpful advice on "what can I do to spice up my marriage", marriage enrichment activities, also known as marriage building activities can be the go-to solution.
The options for couple activities for getting love back in marriage are endless!
Get love back in a marriage with these marriage enrichment ideas.
Exercise together

to promote a sense of physical and mental well-being. Couples who stay fit can contribute more to the success of a marriage as they have a healthy self-image and are better equipped at handling stress.

Exchange lists of things you admire

and appreciate about each other. Be thankful to your spouse for their smallest acts of kindness and affection towards you.

Build and achieve

shared goals together

. They could be healthy, spiritual, or professional. Setting and notching goals together will magnify your sense of team spirit.

Surround yourself with couples in happy and healthy relationships

, and let their marriage positivity have a spillover effect on you.

Read books on healthy relationships, together

, to gain insights into building and maintaining a happy marriage.
5. Address the financial problems in marriage.
Bring the love back into marriage by making a financial plan together.
Money is one of the biggest stressors in a marriage. Lack of financial compatibility, marriage finance infidelity, and other money problems can ruin your relationship with your spouse. Combining your finances after marriage can be challenging. Equally daunting is deciding whether to maintain financial togetherness or financial individuality.
To get love back in a marriage if money problems are leading to frequent spats, you must learn to be mutually understanding about each other's money mindset and overcome marriage killing money issues.
Setting and discussing your financial priorities, handling debt, savings, and making a foolproof financial plan in marriage is crucial.
Here's a marriage financial checklist you should consider for handling your financial issues in marriage.
Since you made a life-long commitment to your significant other, there is no easy way to overcome the problems that will pose as bumps in your relationship. But small and simple habits and shift in mindset can go a long way in sustaining love in marriage.
Follow these tips on how to get love back in a marriage, and you will be on the revolutionary road to breaking down the problems into bite-size pieces, and overcoming marriage issues one at a time, for long-lasting marital happiness.
Share this article on
Want to have a happier, healthier marriage?
If you feel disconnected or frustrated about the state of your marriage but want to avoid separation and/or divorce, the marriage.com course meant for married couples is an excellent resource to help you overcome the most challenging aspects of being married.
Learn More On This Topic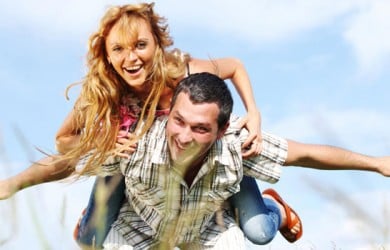 You May Also Like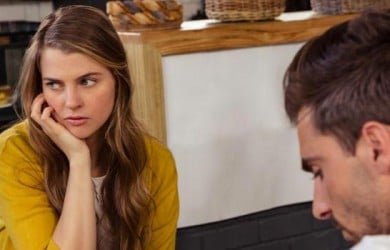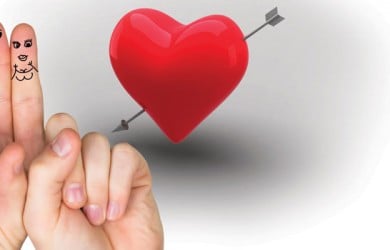 Popular Topics On Married Life