10 Signs That Your Partner Is Fantasizing About Someone Else
If you're wondering what fantasizing means, it generally refers to someone daydreaming about someone they find attractive. Fantasizing about someone else while in a relationship may be a natural part of being in a relationship.
Everyone has done it, and most people will do it again at some point. But if that fantasy gets in the way of your relationship, something might be deeply wrong.
While this isn't necessarily the end of things, there are some definite signs you should watch out for when trying to determine whether or not your partner is fantasizing about someone else.
This article will give you an insight into some of the most common signs he is fantasizing about someone else.
Meanwhile, check out this interesting research about sexual fantasies about one's partner and someone else.
Is it normal for guys to fantasize about someone else?
Guys like to think of themselves as the most loyal and faithful creatures on the planet. They don't cheat, they don't lie, and they're not going to be tempted by any other woman.
But does that hold? Is it normal to fantasize about your partner with someone else?
Well, yes and no. Let's talk about the "yes" part first. Just like a wife can fantasize about other guys, guys will fantasize about other women on occasion. It's natural and normal; it's not a big deal!
However, if you start feeling guilty or worried about your guy's fantasies, then you should know that there is such a thing as too much fantasy time.
If your husband fantasizes about another woman when you're together (or even when he's not), this could indicate something more serious is going on in his head.
Guys constantly lusting after other girls while they're dating their girlfriends or wives can lead to some serious problems down the road — especially if their partner doesn't know about it!
Also, if you're asking yourself, "Is fantasizing about someone cheating?" the answer to this is it depends. Suppose your partner acted on those fantasies and is withdrawing from your relationship to be with that person, then yes.
However, if your partner isn't acting on those fantasies and remains loving and faithful to you, then it's a massive no.
This book, titled The Evolution of Desires, gives great insights into human sexual desires.
What to do when your partner has sexual fantasies about someone else? Watch this video to know more.
10 definite signs that your partner is fantasizing about someone else
If you're wondering whether or not your partner is fantasizing about someone you know, then there are a few things you can look out for. Here are ten definite signs he is fantasizing about someone else so you can know for sure.
1. They give the impression of dishonesty, shiftiness, and secrecy
When your husband fantasizes about someone else, or your wife is thinking about someone else, they hide it from you. They don't want you to know about it, and they're afraid that you'll leave them if you do find out.
And when someone doesn't feel comfortable enough in their skin or with themselves to tell their partner the truth about what's going on in their head, it's usually a sign of something deeper going on.
2. They seem to be in their world, oblivious to yours
A partner whose thoughts are focused on someone else may seem remote and disconnected. They may be staring off into space or daydreaming about someone.
This can be especially confusing if you've been talking about something important and suddenly your partner doesn't hear a word you say.
3. They mention a person's name often
If your partner mentions someone's name a lot, it could signify that they are attracted to them. If you notice this happening, ask them about it and see how they react.
They might not even realize that they're doing it. Also, if they seem nervous when you ask them about the person, there's possibly something going on. This may not just be a coincidence but a deeper case of their fantasies affecting your relationship.
4. Your sex life has changed
If your partner suddenly begins to behave differently during sex, they may be thinking about someone else while in a relationship with you.
If you notice that their libido has decreased or that they seem less interested in sex, they may have thoughts about someone else.
As such, it's worth paying attention to how your sex life is going. Even as fantasies are normal, they should never affect your physical intimacy in the bedroom – especially for the worse.
5. They suddenly take up new hobbies and interests
It might not be coincidental when your partner develops a sudden interest or hobby. They may be trying to keep their mind off of someone else.
If you notice that they have developed a new interest or hobby that they've never even bothered to try, then it's worth paying attention to how this affects your relationship. Even if fantasizing is normal, there's a line not to be crossed.
Related Reading: 

6 Hobbies That Will Strengthen Your Relationship
6. They became protective of their phones
If you notice that your partner has started laying their phone face down whenever you're around, it might be because they have something to hide. It could be a message from another person or even a photo of someone else.
If this happens frequently, then it's worth talking about with your partner. As mentioned above, your partner being secretive is not a good sign.
Phones can be detrimental to relationships otherwise as well. Read this research to know more.
7. They try to avoid spending time with you
When your partner repeatedly resists spending time with you, this could signify that something is wrong. It could mean they have lost interest in the relationship or are bored with life in general.
Or, it could simply mean their fantasies are harming your relationship significantly. If this happens, it's worth talking about what's happening and why they don't want to be around you anymore.
8. They no longer care about the little things
Losing care for the little things may indicate your partner fantasizing about someone else. After all, if they don't value the little things, how could you rely on them to value the more important things?
This may be aspects such as spending time together or even something as simple as your usual routine. If you notice something has shifted, your partner may fantasize about someone else.
Related Reading: 

20 Signs He Doesn't Care About You or the Relationship
9. They care more about how they look
Is your partner becoming more attentive to their hygiene or changing the way they dress? If so, this may signify that they are interested in someone else.
This may include losing weight, getting a new haircut, or having more frequent sex with you to boost their self-esteem. Similar to how they say someone can be unfaithful if they're too bothered about their looks, the same goals about fantasizing.
Especially if your partner isn't the type to fuss about their appearance, why the drastic change now?
10. They've hinted at changes they'd like to see you make
If your partner fantasizes about someone else, they may start making subtle suggestions about changes that would make you more attractive to them.
For example, they may suggest that you lose weight or buy new clothes. They could even comment on how you look in certain situations or with certain people. This is already a tell-tale sign that they have a wandering eye and are losing interest in you.
Related Reading: 

Is Your Husband Hinting About a Break-Up?
What should you do if your partner is fantasizing about someone else?
If you find out the above signs he is fantasizing about someone else check out, you should talk to him about it.
When a guy is thinking about someone else when he's with you, it means that he at least finds them sexually attractive — which means that there might be some attraction issues in your relationship.
There are several reasons why this could happen, but if you don't address the issue head-on and try to work through it together, things will only worsen over time.
If you talk to him about it, you'll find out exactly why he's fantasizing about someone else — and then you can figure out how to fix it. He might not even realize that what he is doing is hurting your feelings; some men don't even realize that they're doing it at all.
If you bring it up with him, he may be able to come up with a solution. Maybe he's just bored — in which case you can try to spice things up in the bedroom by doing new things together or adding toys into the mix.
Or maybe he's feeling inadequate in some way; if so, talk about how you can help each other feel better about yourselves as individuals and as a couple.
The takeaway
When your partner resonates with these signs he is fantasizing about someone else, it's important to talk things through. This doesn't just go for men but also women.
So if your wife fantasizes about other men and it's destroying your marriage, you need to talk to her about it.
Even if fantasizing is normal, it should never harm your relationship. The minute you see several signs above happening to your relationship, this is where relationships drift apart.
The key to a healthy relationship is communication and understanding. If you have doubts about your partner, talk to them about it. It's better to be safe than sorry!
It's also advisable to seek counseling if your partner's fantasies drive a wall between you. This way, you can address the issue and save your relationship. You should also know that you're not alone in this.
Many people out there have exactly the same problem as you, so don't be ashamed to talk about it!
Share this article on
Want to have a happier, healthier marriage?
If you feel disconnected or frustrated about the state of your marriage but want to avoid separation and/or divorce, the marriage.com course meant for married couples is an excellent resource to help you overcome the most challenging aspects of being married.
Learn More On This Topic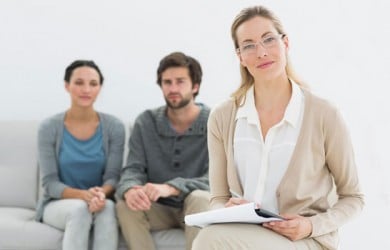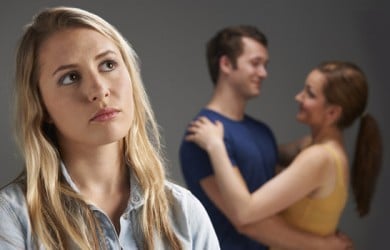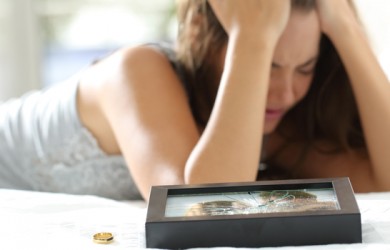 You May Also Like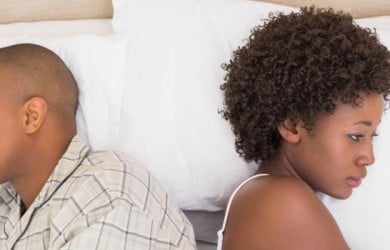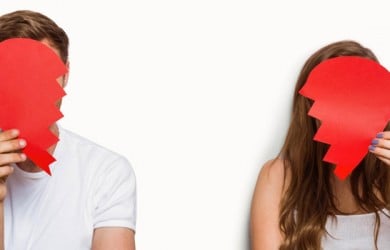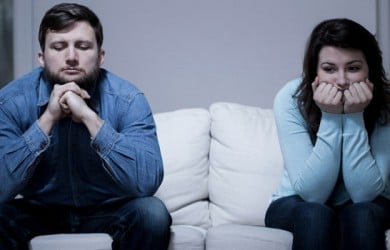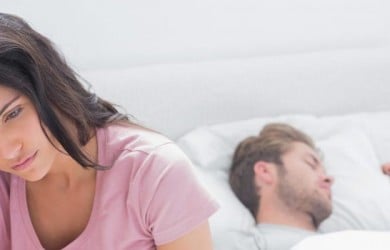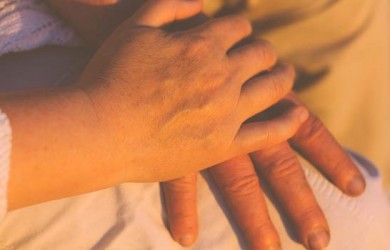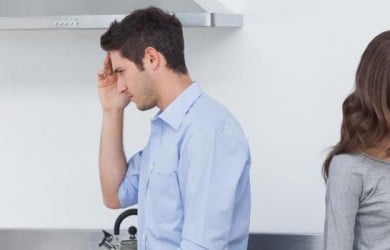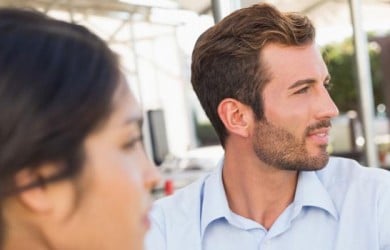 Popular Topics On Marriage Help