What Are the Pros and Cons of a Nuclear Family?
"The family – that dear octopus from whose tentacles we never quite escape, nor, in our inmost hearts, ever quite wish to." Deep down, everyone can relate to novelist Dodie Smith's words. But what about nuclear families? More specifically, how do you experience the pros and cons of a nuclear family?
What is a nuclear family?
The initial nuclear family definition comes from sociologist Bronisław Malinowski. He originally defined the nuclear family as an isolated unit consisting of blood or marriage ties with the immediate family.
In other words, the typical structure consists of parents and children. This is without the extended family, such as grandparents, uncles, aunts, etc. This was in stark contrast to families before the industrial era who all lived under one roof with extended family members.
In 1913, Bronisław Malinowski further stated that the nuclear family structure was universal across humans. Essentially, he believed it was necessary to meet our need for children. The need to care for children was, according to Bronisław Malinowski, the only way for a culture to survive.
The research article The Nuclear Family is Bad for its Members continues to state that the assumption is that nuclear families can more easily move around to seek out job opportunities in our industrialized society.
Although, it's worth noting that the nuclear family structure has been challenged in more recent years. Experts are now questioning why other family units can't care for and protect children just as well.
Moreover, again as the above article explains, some cultures refer to a house or dwelling rather than a family. They don't have a word for family. All this puts the pros and cons of a nuclear family into an interesting debate.
On the one hand, scholars argue that the nuclear family is too isolated and disconnected. As a result, children don't get access to the resources and wisdom an extended family of several generations can provide.
On the flip side, many examples of perfectly successful non-nuclear and nuclear families exist. The aim is to make the pros and cons of a nuclear family work for you.
Typical traits of a nuclear family
The typical nuclear family structure is a mother and father with children. Although, the question "Why is it called a nuclear family" brings up some intriguing context to that structure.
As an associate professor of history at the University of South Florida explains in his article on How a Complex Became a Norm, it seems that the term nuclear family in sociology might have been a misunderstanding of Freud's teachings.
In summary, Malinowski took Freud's concept of the nuclear complex of neurosis and turned it into the nuclear family complex. The idea is that this complex is founded on the neuroses that every small family unit creates.
According to the article, it seems that Freud used the term nuclear complex to refer to psychological tensions within a family unit, but Malinowski simply uses it to refer to the family unit without the neuroses. And we all know that nuclear families come with baggage.
What this potentially means is that we are all mistakenly attached to the illusion of an ideal nuclear family unit where everything is perfect. The pros and cons of a nuclear family are very real.
So, what does this ideal traditional nuclear family look like? In short, it's a mother and father where the father gets a salary, and the mother conducts domestic work for free. Together they provide for and educate their children.
Most importantly, this family unit is completely independent of other extended family members.
Pros and cons of a nuclear family
The nuclear family's disadvantages and advantages are connected to the need for autonomy and independence. Overall, having the freedom to choose where and how to live is a wonderful feeling.
Nevertheless, it can strain work-life balance, especially during tough times when there is no extra support. Although, the pros and cons of a nuclear family will be slightly different for everyone. That's because of the context and the various characters in their family.
The benefits a nuclear family brings
When it comes to the pros and cons of a nuclear family, first, the major advantages of the nuclear family are that there's more intimacy and less conflict. For instance, having the grandmother around means hearing a flurry of opinions you never asked for.
The best nuclear family examples live in harmony. They do this by planning ahead for their children, which they limit according to their means. They'll also make sure they can afford external help to alleviate the pressures of caring for children.
Downfalls to look out for
Despite the benefits of the nuclear family and the independence they provide, the pros and cons of a nuclear family still need to be balanced. So, with freedom comes loneliness and potential hardship.
After all, it's more difficult to ask for financial support when you've broken away from the extended family. Furthermore, assets decrease because they are split across siblings.
Another point to note is that these days, both parents typically work within nuclear families. Consequently, the children don't get the support of watchful grandparents. Instead, outsiders, who might not follow the same values, get to influence and guide them.
Is a nuclear family better than an extended family?
What is a nuclear family, if not the small unit that exists around a child? In that light, does the child get better support? Perhaps they do in some cases but not in others.
Everyone can make the pros and cons of a nuclear family work for them. Nevertheless, there is a growing field of thought saying that, due to increased individualism, we are losing connection with each other which is causing us mental harm.
In other words, the question isn't so much whether the characteristics of a nuclear family are bad. Instead, the question is, what is affecting our disconnection and causing family instability and the rise of divorce rates?
As explained in this article by the Institute for Family Studies on whether the nuclear family is the worst or if they all are, we shouldn't be fixating on family definitions and roles but instead looking at socio-economic reasons why couples break up.
Watch this powerful TED talk on the need for human connection:
Some commonly asked questions
Here are the answers to some pressing questions that can help you understand the dynamics within a nuclear family better:
Why are couples increasingly turning towards the nuclear family model?
First, consider the question, "When did the nuclear family start?" It seems it emerged from the industrial revolution when families had to move to find work. So, they left their lands and family homes and defined a new life for themselves.
As they gained their freedom, especially those who were better off, the disadvantages of an extended family became clear. Whilst we need people to give us a sense of belonging, the more people you have under one roof, the more likely you'll have conflict.
These days, people also have less space and are less able to have their extended relatives living with them. Of course, this also means that a married couple can choose their own relationship and life goals and live exactly how they choose.
Naturally, you still have to remember both sides of the pros and cons of a nuclear family. Children can't benefit from the wisdom of their grandparents or make lifelong bonds with their cousins. Without such support, life can be a long and arduous journey.
Are nuclear families still the majority?
According to this 2022 Census report, 70% of American children under the age of 18 lived with two parents. They are essentially experiencing the pros and cons of a nuclear family.
Parting words on nuclear families
When it comes to family, there is no right or wrong, and everyone will encounter the pros and cons of a nuclear family in various ways. The point is to know them so you can plan for them and agree with your partner on what you want to choose together.
In other words, do you prefer independence but possible isolation or an extended support group that can also become a group of meddlers in your life?
Life is always going to throw challenges at us regardless of the type of family unit we live in, though. Sometimes, it's worth stepping back so you don't fall into the trap of blaming the family.
Instead, when times get tough, reach out to marriage therapy and explore what needs to change both within and without. With self-reflection, guidance, and personal growth, every family can succeed and thrive in this life.
Share this article on
Want to have a happier, healthier marriage?
If you feel disconnected or frustrated about the state of your marriage but want to avoid separation and/or divorce, the marriage.com course meant for married couples is an excellent resource to help you overcome the most challenging aspects of being married.
Learn More On This Topic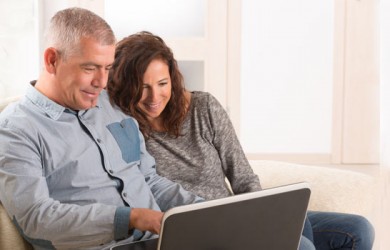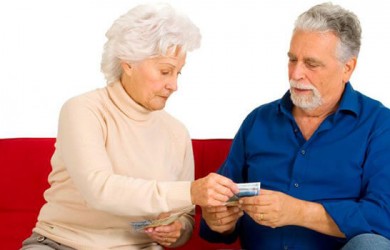 You May Also Like