What We Can Learn from Stephen R. Covey's '7 Habits of Highly Effective Families'
'The 7 Habits of Highly Effective Families' is a philosophical and practical guide to solving all sorts of problems faced by strong communities and families – whether the problems are small, large, mundane, or extraordinary.
The book offers advice and helpful suggestions about changing your usual routine, while emphasizing the importance of keeping promises, showing the need of family meetings, suggesting ways to effectively balance family and individual needs, and showing how to change from dependence to interdependence at the same time.
About Stephen R. Covey
Being a father of 9 children, Covey strongly believed in the importance of preserving and protecting the integrity of a family from the unprecedented societal-cultural problems and practices it still faces today.
In this tough and challenging world, Covey offers hope to families who want to effectively build and adopt a different culture – a strong, beautiful family culture.
The 7 Habits
1. Be proactive
Being proactive can be simply defined as basing your actions on your values and principles rather than basing them on circumstance or emotions. This habit emphasizes on the simple fact that we are all agents of change.
The first thing you need to do is take stock of your unique human features which enable you to choose and base your actions on your values and principles. Secondly, you need to identify and determine your circle of influence and your circle of concern.
Being proactive also includes establishing an emotional bank account with your spouse, children, and loved ones by making and keeping promises, being loyal, apologizing, and practicing other acts of forgiveness.
2. Begin with the end in mind
Following the principle of the first habit, the second habit focuses on the importance of building an effective family mission statement which should include principles and values like compassion, charity, and forgiveness.
This principle helps give a sense of suitable priority to everything else. However, determining and identifying these guiding family principles is a fairly difficult task which does not happen overnight.
In the book, Covey explains that even his family principles were prepared, reworked, and then rewritten multiple times over the years with the suggestions and input of every member of the family.
3. Put first things first
The most difficult habit to adopt is the practice of putting your family first in all things.
The book brilliantly tackles the difficult questions of work-life balance, full-time working mothers, and daycares with tact and truth.
Covey says that it is important to remember that it is not work that is non-negotiable, but it is family which is non-negotiable.
Covey further explains that no one else can raise a child as a parent can, which further emphasizes the importance of putting your family first.
The book also offers an effective tip – weekly family time.
Family time can be used to discuss and plan, to listen and solve each other's problems, to teach, and most importantly, to have fun.
Covey also talks about the importance of one-on-one time with your partner and with each and every member of the family.
This is an important part of relationship building which is an integral step in putting first things first.
4. Think 'win-win'
Covey describes the next three habits as the root, the route, and the fruit.
Habit 4 or the root focuses on mutual benefit arrangements in which both parties are satisfied. A nurturing and caring approach, if developed consistently and properly can become the root from which the next habits grow.
5. Try first to understand, then be understood
Following Habit 4, this habit is the approach, the method, or the route for deep interaction. Each family member longs to be understood and this habit encourages us to step out of our own comfort zone and embrace the heart and feet of the other person with empathy and understanding.
6. Synergize
Lastly, synergizing or fruit is the result of all the efforts made above.
Covey explains that the third-way alternative to your way or my way is the best way to proceed forward. By practicing this habit, compromise and understanding become a way of daily loving and living.
It is essential that you learn and try to work together so that you can build a strong relationship and a happy family which achieves more.
7. Sharpen the saw
The final chapter of the book focuses on the importance of renewing your family in the four key areas of life: social, spiritual, mental, and physical. Covey talks about the importance of cultures and traditions and explains how they are the secret to building and maintaining a healthy embodiment of these key areas.
Share this article on
Want to have a happier, healthier marriage?
If you feel disconnected or frustrated about the state of your marriage but want to avoid separation and/or divorce, the marriage.com course meant for married couples is an excellent resource to help you overcome the most challenging aspects of being married.
More On This Topic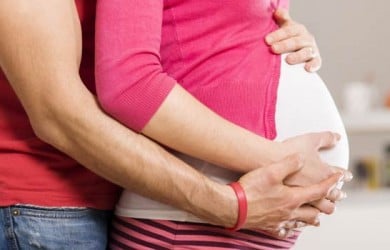 You May Also Like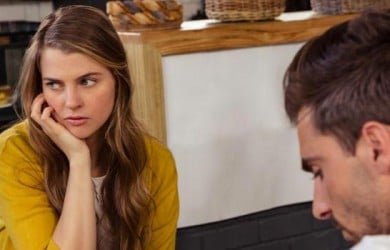 Popular Topics On Married Life