How Communication Lays the Foundation for a Healthy Sexual Relationship
It's no secret that learning to communicate in a relationship is crucial for the longevity, well being and enjoyment of any marriage or relationship. But it also has its benefits in the bedroom too.
Here's why.
Communication builds trust
Developing any relationship ultimately revolves around trust. Not only trust that your spouse or partner will stay faithful to you but also trust to believe that they will love and respect you, that they will care for you and protect you in every way possible. Trust builds a bond and creates intimacy, and with trust and intimacy, you'll have a safe platform to talk frankly about your sexual relationship concerning what you fear and desire and to be able to openly discuss any practical sexual issues without fear of judgment, gossip or ridicule.
Without communication in your sexual relationship you won't know if you can trust your partner, and without trust, you won't know if judgments are being made, or if you are going to be the topic of conversation on Saturday night in the club with your partner's friends. Without communication, you may not feel comfortable to have all of the responsible talks that need to occur before beginning a sexual relationship, and you certainly won't feel as though you can express your sexual self entirely.
A sexual relationship without trust cannot be a healthy sexual relationship, and you can't learn to trust without open and honest communication. Communication lays the foundation for a healthy sexual relationship by breaking all the barriers, fear of rejection, inhibitions in the bedroom and being under a constant scrutiny by your partner.
Communication compounds intimacy
Even though talking is a great way to inform your partner about your past, dreams, desires, and dislikes it isn't the only way to communicate.
Communication also comes in the form of body language and in the way that we listen to each other or care for each other. Excellent communication also comes from whether we decide to be present in a conversation with a person or not. All of the above builds intimacy, and when intimacy is combined with trust and great verbal communication too, you will grow closer together as a couple. Thoroughly enjoying new experiences together and creating beautiful memories, whether that be sexual experiences or otherwise.
Even 'disasters' that you might experience as a couple will continue to build intimacy in a relationship where great communication is present – because together you will grow from such experiences and even end up reflecting upon them and laughing about them together in years to come.
Each experience of intimate communication will pave way for a healthy sex life
Each experience of intimate communication will continue to lay the foundation for a healthy sexual relationship and continue to bring you both closer. Continually reassuring, and reaffirming the love and commitment you have toward each other as a couple.
Without developing intimacy, your relationship and the sexual relationship may become stagnant and in some cases boring. You might become stuck in a rut as a couple which will start to develop into a distance between you, and even if that distance is only sexual, it will eventually seep into your overall sense of intimacy and trust for each other. Which is why communication is crucial for laying the foundation for a healthy sexual relationship.
Communication creates new experiences
If you feel free to express yourself and to discuss your sexual relationship openly as a couple then you'll probably start to inspire each other into exploring your sexual nature further. And with great communication, trust and intimacy on your side, you'll feel confident to explore and reach new heights together, which will further compound your sense of intimacy and commitment toward each other. New experiences bring in new energy, growth, and fun into a relationship.
It's good for a healthy relationship to have new experiences in all aspects of it, sexual or otherwise – new experiences are examples of you and your spouse growing together as a couple. Without such experiences, stagnancy will develop. One or both of you could become bored or uninspired which will eventually undo all of the good work you do together.
Great communication will help you acknowledge and rectify any problems that occur in your marriage and bring you back together as a couple before your life becomes distinctly gray! Without it, you might carry on slowly drifting apart – which isn't conducive to a healthy sexual relationship!
Final take away
Communication builds trust and intimacy, which creates a unique bond that will keep your sexual relationship as well as your relationship in general vibrant, healthy and enjoyable. It will stop each of you looking for greener grass, encourage you both to express yourself and enhance your sense of esteem, confidence, and safety in the world. So make your sex life fantastic today by learning to communicate well with your partner.
Share this article on
Want to have a happier, healthier marriage?
If you feel disconnected or frustrated about the state of your marriage but want to avoid separation and/or divorce, the marriage.com course meant for married couples is an excellent resource to help you overcome the most challenging aspects of being married.
Related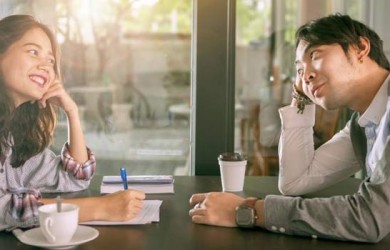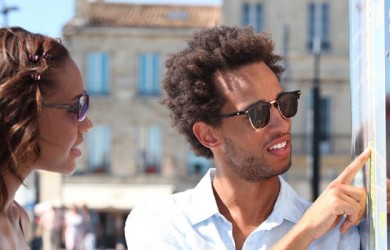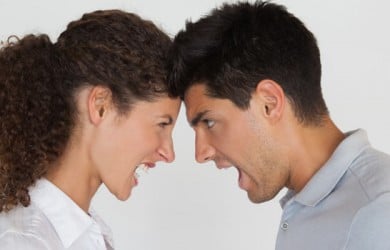 Recent