Yoga Therapy
When most people think of therapy, they probably imagine a patient sitting across from a psychologist on a couch and talking through emotional issues.
Yoga therapy offers an alternative to this model and uses other approaches to address mental and emotional problems, as well as medical issues.
What is Yoga Therapy?
Experts describe yoga therapy as a mind-body treatment that promotes well-being by allowing the body and brain to communicate with each other. It is viewed as a form of complementary and alternative medicine, meaning that it may be an add-on to traditional therapy, or it can be an alternative option to talk therapy.
Alternative yoga therapies utilize meditation to promote calmness and quiet the mind.
They also use yoga therapy poses that incorporate pranayama, which is a form of breath control that is thought to relax the mind and quiet distractions. Yoga also involves asanas, which are physical stretches and poses that increase strength and flexibility.
The International Association of Yoga Therapists (IAYT)has described yoga therapy as the use of yoga practices to help people improve their health and well-being. It is noted that this form of therapy is used not only in the treatment of mental health issues, but also to alleviate physical health problems.
How does Yoga Therapy work?
As previously noted, yoga contains poses that are supposed to promote relaxation and calmness. A review of the research shows that this therapy has these effects because it increases levels of neurotransmitters, or brain chemicals, called dopamine, serotonin, and GABA.
These neurotransmitters are important for mental health, because they have an anti-depressant effect. In addition, GABA is an inhibitory neurotransmitter, meaning that it calms the activity of the nervous system. GABA can also bring the nervous system into balance.
In summary, the therapy works by increasing neurotransmitter levels that have a calming, anti-depressant effect on the body. The use of yoga poses, breaths, and meditations actually has a positive effect on the functioning of the brain and nervous system.
Uses of Yoga Therapy
Yoga therapy has multiple uses in the field of mental and physical health. A research review found the following to be true of the uses of yoga therapy:
Yoga can decrease cortisol levels and therefore reduce depression levels.
People who engage in this therapy either alone or in combination with medication show a larger drop in cortisol levels than people who take medication only.
Yoga practices like meditation can improve the functioning of the brain in areas responsible for regulating emotions and carrying out executive functions, like planning and decision-making.
Yoga meditation has a beneficial effect on the brain's hippocampus and may make the brain more resilient to the effects of stress, depression, and post-traumatic stress disorder.
Asanas can alleviate stress and promote relaxation among those with high amounts of psychological stress; sun salutations, in particular, are one of the beneficial therapy poses.
It can increase the levels of chemicals that are responsible for reducing inflammation and promoting blood vessel functioning.
Meditation practice during yoga increases levels of GABA throughout the nervous system, much like anti-depressant and anti-anti-anxiety medications.
It can reduce back pain and pain from arthritis.
Some research suggests that yoga can reduce the risk of heart disease.
In total, studies on yoga therapy suggest that this practice is useful for depression, anxiety, post-traumatic stress disorder, psychological stress, emotional regulation, and overall brain functioning. Yogic treatment can, therefore be effective for a variety of mental health concerns.
Since it is useful for reducing inflammation, treating pain, and improving blood vessel functioning, such therapy can also be beneficial for physical health. Doctors may include medical yoga therapy in treatment plans for various physical health problems.
Concerns and limitations of Yoga Therapy
While studies show that the therapy is beneficial for physical and mental health conditions, it may not work for everyone. Furthermore, experts recommend that it serves as an add-on to other treatments, such as counseling or medication.
Alternative yoga therapy, or using yoga as the sole treatment instead of other medical or mental health interventions, can be effective for some people but likely is not suitable for those with more serious conditions.
For example, it should not take the place of medications among those who have dangerously high blood pressure. It should also not be used in place of psychological interventions for those who have severe depression and suicide ideation.
Yoga therapy poses can have a calming effect and reduce stress and anxiety, but it is also important to discuss these concerns with a doctor to determine if yoga therapy treatment is appropriate. A medical or mental health professional can help you determine the best course of treatment.
In some cases, yoga and psychotherapy, such as face-to-face counseling, may go hand-in-hand as part of a treatment program for those who require more than yoga alone.
How to prepare for Yoga Therapy
To prepare for this therapy, it is important to have a discussion with your doctor or healthcare provider to ensure that you are physically capable of performing therapy poses and stretches. It may be helpful to watch a video of various yoga poses or asanas to familiarize yourself with the movements.
You should also be prepared to fully engage in the therapy.
This means freeing yourself from distractions, such as work, your cell phone, or family obligations. To get the most out of it, you must be fully present.
What to expect from Yoga Therapy
As previously noted, yoga involves breathing exercises, meditation, and poses that are thought to have a calming effect.
Prayanama or breathing exercises: These include energizing to balancing breaths are a part of the therapy
Asanas: During the session, you can expect to perform a variety of poses and stretches, combined with breathing exercises, to help you relax the body.
A yoga therapist will also typically teach patients to meditate and be fully present in the current moment, which is a practice called mindfulness. This practice allows you to experience your thoughts but permit them to come and go, rather than fixating upon them or worrying.
If you feel that you can benefit from the relaxing effects of yoga and have a physical or mental health condition that causes distress or pain, it may be time to speak with your doctor about yoga therapy. They may be able to refer you to a provider in your area.
Some mental health providers may also offer therapeutic yoga classes, which can provide yoga therapy for PTSD as well as other mental health conditions.
Share this article on
Want to have a happier, healthier marriage?
If you feel disconnected or frustrated about the state of your marriage but want to avoid separation and/or divorce, the marriage.com course meant for married couples is an excellent resource to help you overcome the most challenging aspects of being married.
Learn More On This Topic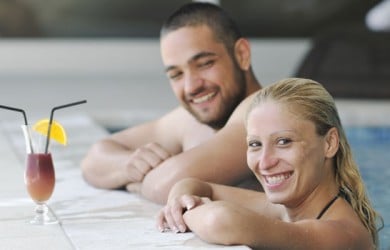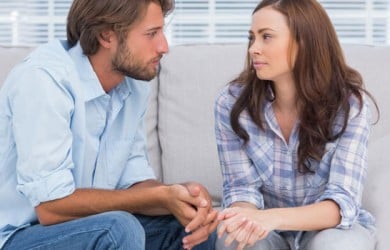 You May Also Like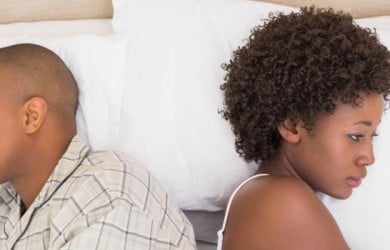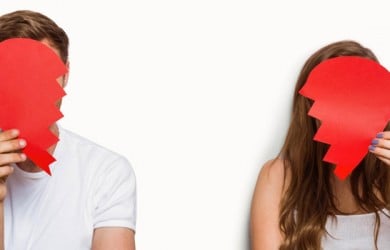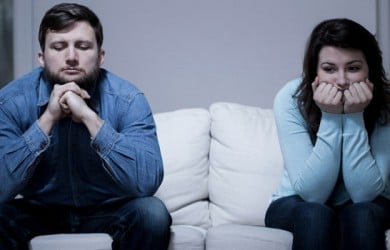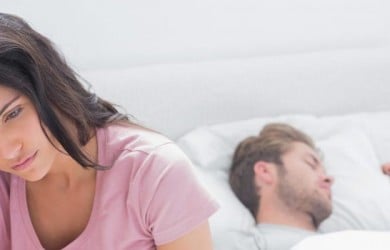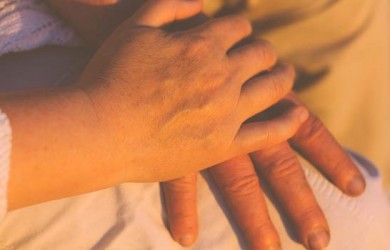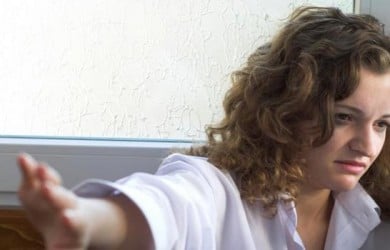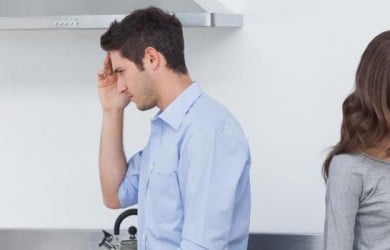 Popular Topics On Marriage Help