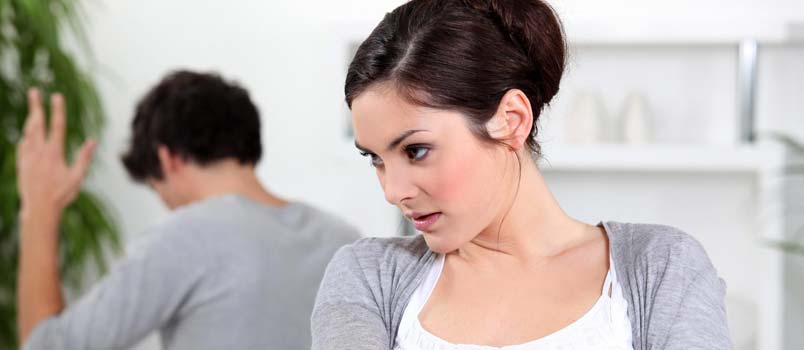 Every couple goes through ebbs and flows. There are days when the marriage is full of joy and hopefulness, and there are days when the marriage becomes overwhelmed with utter despair. What do you do when you are in a deep, marital rut? Whom do you turn to for guidance? How can you save the marriage if the damage is cutting and deep?
Self-care before spouse-care
Step one always entails self-care. Before you can begin to address the struggles that have contributed to the marital duress, you must do your best to maintain or improve your emotional, spiritual, and physical health. Begin with brisk walking to stimulate helpful endorphins. Seek the aid of a caring counselor to help you process the pain and grief. Engage in prayer or spiritual direction to help you becoming "centered" for the difficult road ahead of you.
Move on to the partner
With your self-care in good hands, it is helpful to address the marital issues with your estranged spouse. Using "I first" language, articulate the marital issues as you see them. Practicing active listening, afford your spouse and opportunity to offer his impressions of the marital difficulties. If you and your spouse are able to engage in this procedure with minimal difficulty, it may indicate that you have the tools in place that will help you both move beyond the duress. If mutuality is a burden, immediately seek the counsel of a licensed family therapist. Further, engage the assistance of trusted friends who could help facilitate further discussion between you and your spouse.
Abuse and its damage
If abuse in one are all of its forms has crept into the marriage relationship, it is important to create a safety plan and leave the marriage as soon as possible. While conversation and the prospect of a renewed relationship buoy your hopes, abuse can never be tolerated. An abuser who is unwilling to seek help for the abuse on his or her own, will continue the cycle of abuse indefinitely.
By all means, be good to yourself and protect your future. No marriage is worth saving if the dynamics of the marriage erode the health of one or both partners.
and let us show you some love back!