15 Important Tips on What to Do When He Texts After Ignoring You
The dating game can be pretty confusing for a lot of singles. One moment you are spending quality time with a guy who gives you positive vibes, the next moment, he is ghosting you.
You can't seem to wrap your head around his sudden behavior change. You become perplexed and powerless and begin to wonder what you have done to warrant such emotional and mental torture. Then out of the blues, he starts texting you after keeping you in the dark for a while.
How do you approach the situation? These 15 important tips on what to do when he texts after ignoring you would be all you need in dealing with such a dilemma.
What are the reasons behind ignoring you?
It is quite frustrating when a guy gives you the cold shoulder, and you're stuck figuring out what to do when he texts after ignoring you. It leaves you with more questions than answers. Why a guy is ignoring you might be legitimate, and it could be that you might just be worrying too much.
The following are reasons why he is ignoring you
– It could be he is not ignoring you but possibly dealing with a personal matter you don't know.
– One reason he is ignoring you could be his interest in you is waning.
– But, on the other hand, it could be he has other exciting things going on in his life, and you just moved down the pecking order.
– Furthermore, it could be that he never really liked you in the first place.
– However, on the flip side, he probably likes you too much, so he freaked out.
– He believes it's best to ignore you rather than get burnt in the long run.
– You also cannot discard the chances he is angry with you. For example, a guy who had previously shown positive signals may decide to ignore you if you have annoyed or upset him in some ways.
Getting ignored by a guy you thought you were cool with can be such a horrible feeling. It is even more hurtful if he is someone you genuinely like.
What to do when he texts after ignoring you: 15 important tips
The last thing you want is to burn bridges and destroy whatever you must have built with rude text. The aim is not to ruin the relationship, so you must be careful about your chosen words. It is important first to ask, is he ignoring me or just busy?
You may have killed the relationship if you sent a strongly worded text, and he had legitimate and valid reasons for keeping you in the dark. You also do not want to sound too nice so as not to appear desperate and needy.
Please send him a text that conveys little emotion in a relaxed tone. Avoid asking him why he ignored you since you are only checking up on him. His reply, or lack thereof, should tell you whether you are still in a relationship or you should move on.
Receiving a text from a guy that had been ignoring you could be pretty jolting. At first, you may be at a loss on how to react to the situation.
Are you facing such a dilemma? Then, check out these tips to know what to do when he texts after ignoring you.
1. Find out why he ignored you in the first place
Take some time to assess the situation and find out why he had been ignoring you. This will help determine how to respond when he finally texts you back. Do not be in a rush to reply to the text. Instead, reflect on how long he has been ignoring you and if he did it on purpose or if it's due to other factors.
Taking a deep retrospect of the situation would do you great good. For example, is he playing games by ignoring me? Is this the first time he has ignored you? These are questions you must reflect on before making your next move.
2. Consider your feelings
Before deciding whether to reply to his text, determine your feelings at that moment. You don't want to reply to his text from a place of hurt, desperation, or revenge.
Take time to sort out your feelings before replying to his text. Focus on yourself and take your time before responding to his text.
3. Do not respond to his text immediately
Avoid responding to his text immediately. Replying to his text immediately denies you the chance of adequately accessing the situation.
Your emotions at receiving his text could be anxiety, rejection, and hurt. These emotions are fed by your intrusive thoughts and influence your behavior. The result is that you are more likely to reply with anger or shame.
4. Deal with your insecurities
Nothing can be more emotionally draining than being ignored by someone you once enjoyed their company. It is easy for you to start having self-pity and doubts about yourself.
Do not allow your insecurities to get hold of you. You might be dealing with a guy who doesn't deserve you and would probably do the same to any lady he meets. Do not entertain the idea that you are to blame, especially when you have no role to play in his disappearance.
Related Reading: 

16 Signs of Insecurity in Relationships
5. Be sure he is not breadcrumbing you
You might ask, "should I text him back after he ignored me for days"? The problem with doing this is that you are probably being taken for a ride without knowing.
If he ignores you for long and comes back with lame text without any explanation or apology, then be sure he is breadcrumbing you.
Related Reading: 

What Is Breadcrumbing: 10 Signs & How to Deal With It
6. Demand an explanation
Do you want to know what to do when he texts after ignoring you? Demand an explanation for his actions.
The last thing you want for yourself is a man that toys with your emotions. Ask for an explanation, especially if he sends a text and pretends everything is well. His explanations could reveal a lot about the future of the relationship.
7. Set boundaries and let him know your stance
A guy who ignores you for a while and suddenly sends a text should understand that there is now a need to have boundaries. Let him know your stance and clarify that you have limits that should be respected. Then, give him time to communicate with you if he is serious about the relationship.
Watch this video to learn more about the importance of setting healthy boundaries
8. Don't ignore him
It is easy to wonder, should I text him back after he ignored me? Yes, he ignored you, which is hurtful enough. But don't return the favor if you still hope to build something out of the relationship.
Playing mind games or ignoring his texts could backfire and ruin your chance of coming together.
Related Reading: 

Why Does Ignoring a Guy Make Him Want You More?
9. Do not lose your self-esteem
A guy can be sending flirty messages to you and then disappear only to repeat the same thing. This is typical breadcrumbing at its best.
The worst thing you can do to yourself in such a situation is to lose your self-esteem. Focus on yourself as research shows beneficial outcomes of positive self-esteem, which is seen to be associated with mental well-being and happiness.
Also Try : 

How's Your Self Esteem 
10. Be firm and conceal your feelings
Do not allow your emotions to overwhelm you. Instead, try to be in the right mindset when he texts you after ignoring you. Be in control of your feelings, so you don't appear vulnerable when deciding to reply to his text or not.
11. Reflect on your behavior
Try and reflect on your action and see if you have a hand in his ignoring you. Maybe he was genuinely hurt by you and took the time to assess his situation.
Don't just send a rude text if you don't know what to text a guy that has been ignoring you.
12. Show empathy to some extent
A guy who ignores you and later texts you could have legitimate reasons for doing that. He might think you were too clingy, or the relationship might be moving too fast for him. So again, reply to him, but this time define your boundaries.
Also Try : 

How to Build Empathy in Relationships
13. Reach to those who care about you
You don't have to face challenges alone. Do you want to know what to do when he comes back after ignoring you? Reach out to family and friends. Research shows that receiving support from family members may invoke a greater sense of self-worth in the individual.
Being isolated may not be helpful to you if you need to deal with the pain that comes from being ignored. Instead, talk to people who can provide emotional support to keep your mind sane.
14. Give him the benefit of the doubt
You need to ask yourself if he has previously acted this way to you. It has never, then there could be something responsible for his action. Give him the benefit of the doubt, but be clear about your expectations moving forward.
15. Put your interests first
Don't just sit around all day figuring out what you do when a guy ignores your text.
While it is okay to reflect on your actions, know that you are the center of whichever decision you choose.
Don't give room for him to go in and out of life without any tangible explanation. Instead, think carefully through the situation and remember that your peace of mind matters.
Conclusion
Dealing with a guy who ignores you for a while only to text back later could be pretty confusing. However, knowing what to do when he texts after ignoring you is important.
However, you must ensure you access the situation before deciding to reply to his text or not. You can also seek the service of a professional relationship counselor for help.
Share this article on
Want to have a happier, healthier marriage?
If you feel disconnected or frustrated about the state of your marriage but want to avoid separation and/or divorce, the marriage.com course meant for married couples is an excellent resource to help you overcome the most challenging aspects of being married.
Learn More On This Topic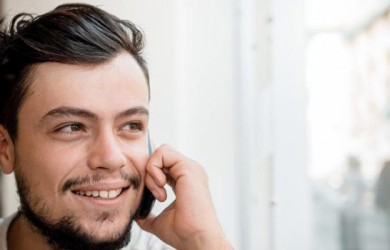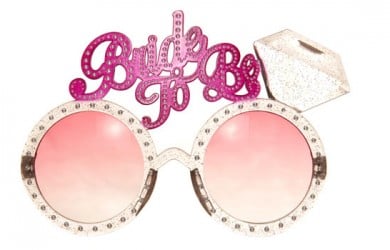 You May Also Like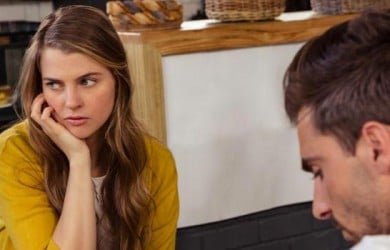 Popular Topics On Married Life