Understanding Serodiscordant Relationships
In the realm of relationships, serodiscordance brings forth unique challenges and calls for innovative solutions.
Serodiscordant relationships, where one partner is HIV-positive and the other is HIV-negative, navigate a complex landscape of health concerns, stigma, and communication.
Learn the intricacies of such relationships, exploring the hurdles faced and offering insights to foster understanding and resilience.
Definition of serodiscordant relationship
Love is a beautiful and unpredictable journey that knows no boundaries. Sometimes, it takes us on a path less traveled, where we encounter something extraordinary. Serodiscordant relationships are one such remarkable aspect of love.
They involve two people whose HIV status differs, with one partner living with HIV while the other does not. Navigating the complexities of these relationships can be challenging, yet love has a way of triumphing over adversity.
Let's embark on an exploration of these special unions, uncovering the joys, struggles, and unwavering strength that can be found within serodiscordant love stories.
Importance of understanding serodiscordance in relationships
Understanding serodiscordance in relationships is crucial for fostering empathy, trust, and open communication. It means recognizing and respecting the difference in HIV status between partners. By understanding serodiscordance, we can dispel misconceptions, reduce stigma, and promote a supportive environment.
It allows us to educate ourselves about HIV transmission, prevention methods, and the significance of regular testing. With this knowledge, we can make informed decisions regarding sexual health, use effective protection methods, and seek appropriate medical care.
Understanding serodiscordance strengthens relationships by creating a shared responsibility for each other's well-being
Different combinations of serodiscordance:
Serodiscordant relationships refer to partnerships where one individual is infected with a particular sexually transmitted infection (STI) or sexually transmitted disease (STD), while their partner remains uninfected.
These relationships can involve various combinations of serodiscordance, including HIV serodiscordance, hepatitis serodiscordance, and other STIs/STDs serodiscordance. Each of these combinations presents unique challenges and considerations for those involved.
HIV serodiscordant relationships
HIV serodiscordant relationships involve HIV positive and HIV negative partners. These relationships have become increasingly common with the advancements in HIV treatment and prevention.
However, they require careful management to ensure the well-being of both partners. The HIV-positive partner must adhere to their antiretroviral therapy (ART) regimen to maintain their health and reduce the risk of transmission.
The HIV-negative partner may also benefit from pre-exposure prophylaxis (PrEP) to further reduce the risk of acquiring the virus. Open communication, regular testing, and safer sexual practices, such as consistent condom use, can help promote a healthy and fulfilling relationship.
Hepatitis serodiscordant relationships
Hepatitis serodiscordant relationships involve a partner who is infected with hepatitis (such as hepatitis B or C) and a partner who is not infected. Hepatitis B and C can be transmitted through sexual contact, although the risk is generally lower compared to other routes of transmission.
However, precautions should still be taken to reduce the risk of transmission. Vaccination against hepatitis B is recommended for the uninfected partner. Safe sex practices, such as using barriers like condoms or dental dams, can further reduce the risk.
Regular testing and monitoring of the infected partner's liver function are essential for their health management.
Other STIs/STDs serodiscordant relationships
Serodiscordant relationships involving other STIs/STDs, such as chlamydia, gonorrhea, syphilis, or herpes, require similar considerations. Open and honest communication about each partner's status is crucial to ensure informed decision-making regarding sexual activities.
Consistent condom use, regular testing, and appropriate treatment are vital to reduce the risk of transmission and maintain the health of both partners. In cases where the infection is not curable, such as herpes, managing outbreaks and utilizing antiviral medications can help minimize transmission risks.
Challenges and stigma associated with serodiscordance
The challenges include social stigma and discrimination, emotional difficulties faced by couples, and misconceptions and myths surrounding serodiscordance. Let's discuss further:
1. Social stigma and discrimination
Despite significant progress in HIV and STI/STD awareness and treatment, social stigma and discrimination surrounding serodiscordance persist. Individuals living with HIV or other STIs/STDs may face discrimination in various settings, including the workplace, healthcare, and interpersonal relationships.
This stigma can also extend to their partners, leading to discrimination and judgment from others. This social stigma can have significant negative effects on individuals' mental and emotional well-being, relationships, and quality of life.
2. Emotional challenges faced by couples
Serodiscordant couples face unique emotional challenges, including fear, anxiety, and uncertainty. Partners may worry about transmission and the impact of the infection on their relationship and future plans.
The uninfected partner may experience guilt or shame about their partner's status, while the infected partner may feel responsible for their partner's well-being.
These emotional challenges can strain the relationship and require open communication, understanding, and support from healthcare professionals and loved ones.
3. Misconceptions and myths about serodiscordance
Misconceptions and myths surrounding serodiscordance can further contribute to social stigma and emotional challenges. Common misconceptions include beliefs that serodiscordant couples cannot have healthy relationships or that the infected partner is to blame for their status.
Myths around transmission routes and prevention can also perpetuate fear and misinformation. It is essential to educate individuals and society on the facts surrounding serodiscordance, including transmission routes, prevention strategies, and available treatment options.
Managing serodiscordant relationships
Serodiscordant relationships require special attention and management to ensure the well-being of both partners.
Effective management involves several key aspects, including open communication and trust, practicing safe sex, regular testing and medical care, knowledge of treatment options and prevention methods, and access to support networks and counseling.
1. Communication and trust
Open and honest communication is vital in serodiscordant relationships. Both partners should feel comfortable discussing their health status, concerns, and needs.
It is important to establish trust and create an environment where both individuals can openly express their feelings and fears without judgment. Regular conversations about sexual health, testing, and treatment options are crucial.
Communication also extends to discussing boundaries, preferences, and risk-reduction strategies to ensure both partners feel safe and respected.
This video explores whether a relationship can endure when there is a sexual incompatibility between partners:
2. Practicing safe sex
Practicing safe sex is essential to minimize the risk of transmission in serodiscordant relationships. Consistent and correct use of barrier methods, such as condoms or dental dams, can significantly reduce the risk of transmitting HIV and other STIs/STDs.
It is important to educate both partners about safe sex practices, including proper condom use and the importance of using them during every sexual encounter.
A study assesses how the simultaneous implementation of these prevention strategies affects the risk of sexual transmission within serodiscordant couples. Researchers investigate factors such as the frequency of condom use to understand their collective impact on reducing HIV transmission.
Additionally, exploring alternative sexual activities that do not involve the exchange of bodily fluids can provide intimacy while reducing transmission risks.
3. Regular testing and medical care
Regular testing for both partners is crucial in serodiscordant relationships. HIV and other STI/STD testing should be conducted according to recommended guidelines, which may vary depending on the specific infection.
Routine testing helps identify any changes in infection status and allows for prompt treatment if necessary.
Regular medical care, including monitoring viral loads, CD4 counts (in the case of HIV), and liver function (in the case of hepatitis), is essential for the infected partner's health management.
4. Treatment options and prevention methods
Both partners should be knowledgeable about available treatment options and prevention methods. The infected partner should adhere to their prescribed treatment regimens, such as antiretroviral therapy (ART) for HIV or antiviral medications for hepatitis, to maintain their health and reduce the risk of transmission.
The uninfected partner may also benefit from preventive measures, such as pre-exposure prophylaxis (PrEP) for HIV or vaccination for hepatitis B. It is important to stay informed about advancements in treatment and prevention and consult healthcare professionals for the most up-to-date information.
5. Support networks and counseling
Serodiscordant relationships can be emotionally challenging, and having access to support networks and counseling services can be invaluable. Support groups, online forums, and community organizations provide opportunities for individuals in serodiscordant relationships to connect with others who understand their experiences and offer support.
Relationship counseling or therapy can help couples navigate emotional challenges, improve communication skills, and address any mental health concerns that may arise.
Serodiscordant relationships and reproduction
Serodiscordant couples who want to have children can explore various strategies, including preconception counseling and medical interventions, to reduce the risk of viral transmission.
With careful planning, adherence to treatment, and appropriate precautions during pregnancy and childbirth, it is possible for serodiscordant couples to have safe and fulfilling reproductive experiences.
This article the various options available to individuals or couples affected by HIV who desire to have children. It specifically focuses on reproductive choices and considerations when one or both partners are living with HIV
1. Strategies for serodiscordant couples who want to have children
Serodiscordant couples, where one partner is living with a chronic viral infection such as HIV, face unique challenges when it comes to reproductive choices.
However, advancements in medical science and strategies for safe conception and pregnancy have provided options for these couples who desire to have children.
One crucial aspect of navigating serodiscordant relationships and reproduction is preconception counseling. This involves a comprehensive assessment of both partners' health, including the viral load and overall immune status of the infected partner.
This information helps healthcare professionals determine the most suitable reproductive strategies for the couple. It may involve timed intercourse, intrauterine insemination, or in vitro fertilization with various combinations of assisted reproductive technologies, depending on the specific circumstances.
2. Preconception counseling and medical interventions
In some cases, medical interventions can significantly reduce the risk of viral transmission during conception.
For instance, if the infected partner has a well-controlled viral load and is receiving antiretroviral therapy, the chances of transmission can be remarkably low. Pre-exposure prophylaxis (PrEP) can also be considered for the uninfected partner to further minimize the risk.
One research also focuses on evaluating the impact of combining multiple HIV prevention strategies in serodiscordant couples. Researchers discuss the adherence to ART and the use of PrEP
Throughout pregnancy and childbirth, precautions must be taken to ensure the well-being of both the mother and the unborn child. Regular antenatal care is crucial to monitor the health of the mother and manage any potential complications.
This includes monitoring the viral load of the infected partner, as well as the CD4 count and overall immune function. Adherence to antiretroviral therapy is essential to maintain viral suppression and reduce the risk of transmission.
3. Risks and precautions during pregnancy and childbirth
During childbirth, healthcare providers may recommend elective cesarean section to further minimize the risk of transmission, particularly if the infected partner's viral load is detectable closer to delivery.
However, if the viral load is undetectable and the mother has a good immune status, vaginal delivery may be considered.
It is important to note that the risks and precautions discussed above are general guidelines, and individual circumstances may vary. Therefore, open and honest communication with healthcare providers is essential to ensure personalized care and decision-making.
Legal and ethical considerations
Legal and ethical considerations are crucial in navigating serodiscordant relationships. Disclosure of serostatus, consent, and informed decision-making are essential components of a healthy and respectful partnership.
Understanding the legal implications and rights associated with serodiscordant couples can help ensure equal treatment, protection against discrimination, and access to necessary services and support.
1. Disclosure of serostatus
Serodiscordant couples face important legal and ethical considerations regarding the disclosure of their serostatus to one another and to potential third parties.
Disclosure of HIV status within a serodiscordant relationship is a deeply personal decision that should be approached with care and sensitivity. Open and honest communication is crucial to establish trust and maintaining the emotional well-being of both partners.
In some jurisdictions, there may be legal obligations to disclose one's HIV status to a partner before engaging in sexual activity or before attempting to conceive a child.
These laws aim to protect the rights and autonomy of individuals, ensuring that all parties involved have the necessary information to make informed decisions about their health and well-being.
2. Consent and informed decision-making
Consent and informed decision-making play a central role in serodiscordant relationships. Both partners should have a clear understanding of the risks and implications associated with their serostatus and the potential transmission of the virus.
It is essential for the infected partner to provide comprehensive and accurate information about the virus, treatment options, and the measures taken to minimize transmission.
Informed decision-making also extends to reproductive choices within serodiscordant couples. Both partners should have the opportunity to discuss their desires and concerns, consider the available medical interventions and their associated risks, and reach a mutual agreement on the path forward.
This ensures that decisions regarding conception, pregnancy, and childbearing are made consensually and with full awareness of the potential implications.
3. Legal implications and rights of serodiscordant couples
Serodiscordant couples have legal rights that protect them against discrimination and ensure equal access to healthcare, employment, housing, and other essential services. Laws vary from country to country, but many jurisdictions have enacted legislation that prohibits discrimination based on HIV status.
Furthermore, legal frameworks may provide specific protections and rights for serodiscordant couples in the context of reproductive choices.
These may include access to assisted reproductive technologies, healthcare coverage for fertility treatments, and protection against discriminatory practices in adoption or foster care processes.
It is important for serodiscordant couples to familiarize themselves with the legal landscape in their jurisdiction and seek legal counsel if needed to understand their rights and responsibilities fully.
Resources and support for serodiscordant couples
Serodiscordant couples can avail themselves of various resources and support systems. Specialized healthcare providers and clinics, support groups, online communities, and educational materials can all contribute to the well-being and empowerment of these couples.
By utilizing these resources, serodiscordant couples can navigate their reproductive choices with confidence, support, and access to accurate information.
1. Healthcare providers and clinics specializing in serodiscordance
Serodiscordant couples can benefit from seeking out healthcare providers and clinics that specialize in managing the unique needs and challenges associated with serodiscordant relationships.
These healthcare professionals have expertise in HIV care, reproductive health, and family planning in the context of serodiscordance. They can provide comprehensive medical guidance, support, and personalized care to help couples navigate their reproductive choices.
These specialized healthcare providers can offer a range of services, including preconception counseling, fertility evaluations, assistance with assisted reproductive technologies, monitoring viral loads and CD4 counts during pregnancy, and managing any potential complications that may arise.
2. Support groups and online communities
Connecting with others who are experiencing similar challenges can be incredibly valuable for serodiscordant couples.
Support groups and online communities provide a space for individuals to share their stories, exchange information, and find emotional support. These platforms can help couples feel less isolated and provide opportunities for learning from the experiences of others.
There are various support groups specifically focused on serodiscordant relationships and reproductive choices. These groups may be organized by local HIV/AIDS organizations, healthcare providers, or online communities.
Participating in these support networks can provide a sense of community, reduce feelings of stigma, and offer practical advice from those who have already navigated similar situations.
3. Educational materials and websites
Access to educational materials and reputable websites can empower serodiscordant couples with accurate information and resources. These materials may cover topics such as reproductive options, transmission risks, advancements in medical interventions, and legal considerations.
Many reputable organizations and websites provide reliable information on serodiscordance and reproductive health.
These resources may be developed by governmental health agencies, non-profit organizations specializing in HIV/AIDS, or reputable medical institutions. They often include guidelines, FAQs, and links to additional support services.
By utilizing educational materials and websites, serodiscordant couples can educate themselves about their options, stay informed about the latest developments, and make informed decisions about their reproductive journey.
Making informed and safe choices
Serodiscordant relationships require a foundation of empathy and understanding. The challenges faced by these couples, particularly in the realm of reproduction, can be complex and emotionally charged.
It is vital for both partners to approach their journey with compassion, open communication, and a willingness to learn and adapt together. Empathy allows for a deeper connection, fosters trust, and facilitates the decision-making process with sensitivity to each partner's concerns and needs.
Understanding the unique circumstances of serodiscordant relationships promotes a supportive environment where both partners can navigate the complexities of reproductive choices while prioritizing their health and well-being.
It is encouraging for serodiscordant couples to seek support and information throughout their journey. Accessing specialized healthcare providers, joining support groups, and utilizing educational resources can provide invaluable guidance and a sense of community.
By reaching out for support and staying informed, serodiscordant couples can find strength, empowerment, and the tools they need to build a fulfilling and resilient relationship.
Share this article on
Want to have a happier, healthier marriage?
If you feel disconnected or frustrated about the state of your marriage but want to avoid separation and/or divorce, the marriage.com course meant for married couples is an excellent resource to help you overcome the most challenging aspects of being married.
Learn More On This Topic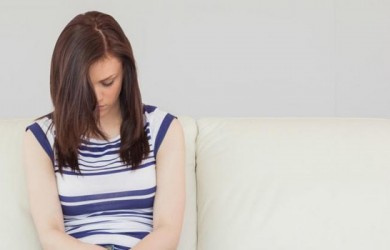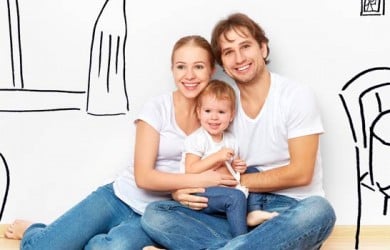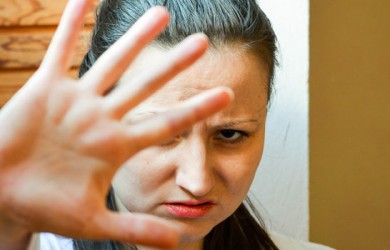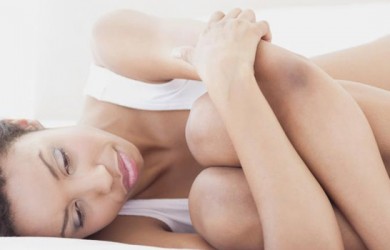 You May Also Like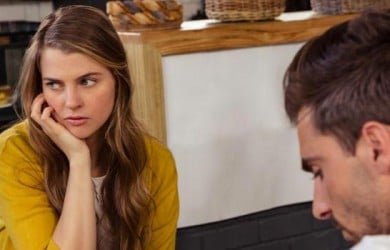 Popular Topics On Married Life