Understanding the Estranged Wife Rights and Other Legalities
Having an estranged spouse can be a difficult and emotional experience. It involves separating from a partner with whom you were previously in a close and intimate relationship.
An estranged wife isn't your divorced or separated wife; she isn't your ex either. An estranged wife has all the rights to you and your property just like an average wife has, as she is still married to you.
So what is an estranged wife and what are estranged wife rights?
She is your spouse, who has somehow become a stranger to you or let's say, is acting like one. There are many conditions and factors that involve an estranged couple.
You might live in the same house but never talk to each other. You might live separately and not talk to each other.
In both of these conditions, your estranged wife is still married to you and hence has all the rights a normal wife does. She can come and go into the matrimonial house as she pleases. By matrimonial house, it means the house a couple was married into.
What does estranged wife mean according to official dictionaries?
Looking for a proper estranged wife meaning? When asked to define the term, estranged wife definition according to Merriam Webster was, "a wife who no longer lives with her husband."
To define estranged wife as per Collins, you could read "An estranged wife or husband is no longer living with their husband or wife."
According to the Cambridge Dictionary, "an estranged husband or wife is now not living with the person they are married to"
What is the difference between estranged and divorced?
Divorce has a legal status; it means the end of the marriage has been legalized by the court, and there are papers to prove it.
The court has resolved all matters, and there is nothing pending related to custody of the kids, alimony, child support, inheritance, or property distribution. Both of the spouses, when divorced, have a single status and can remarry at any time.
Meanwhile, estranged has no legal status.
It simply means that the couple has separated and is now living as strangers. There is no communication whatsoever between them. But since they haven't been legally divorced, some matters still remain unsolved. Such as inheritance and estranged wife rights.
She has all the rights that a properly married loving wife does.
Estrangement can mean that your wife is non-friendly towards you and she doesn't want to be on speaking terms with you, it's like being separated but more like being on non-speaking terms.
She might still be your current wife, but no more on talking terms or in love with you. When you are an estranged wife, you can't be an ex, because your legal status will still say married.
Also, estranged couples aren't free to marry another person, unless they get a proper and official divorce from the court with all legal documents.
Understanding the rights of an estranged wife
An estranged wife has legal rights related to marital property, child custody, and support. Depending on the circumstances of the separation, she may be entitled to financial support, a share of marital assets, and custody of any children.
It's important to consult with a lawyer to understand the legal options and protections available to an estranged wife. Additionally, seeking emotional support from loved ones or a therapist can help navigate this difficult and challenging time.
Issues faced by estranged wives
Estranged wives may face a range of issues, such as financial instability, emotional distress, and uncertainty about their future. They may also have to navigate custody battles, legal proceedings, and the challenges of co-parenting.
Seeking support from family, friends, and professionals can help ease some of the difficulties and help them move forward in a positive direction.
5 estranged wife rights on inheritance
An estranged wife may have certain rights related to inheritance, depending on the circumstances of the separation and the laws of the state or country where the couple resided. Here are five potential rights that an estranged wife may have in relation to inheritance:
Dower rights
Some states recognize dower rights among the estranged wife rights, which provide a surviving spouse with a share of a deceased spouse's property. Even if the couple was estranged, the wife may still be entitled to a portion of the deceased spouse's estate.
Elective share
Estranged spouse rights, in some states, may also include elective shares.
In some states, an estranged wife, as part of the estranged wife rights, may have the right to claim an elective share of her husband's estate, regardless of what is stated in his will. The share may vary depending on the state's laws.
Intestacy laws
If the husband dies without a will, intestacy laws may determine how his estate is distributed. Depending on the state's laws, an estranged wife may be entitled to a portion of the estate.
Jointly owned property
If the estranged couple owned property jointly, such as a house or bank account, the estranged wife rights may make her entitled to her share of the property, regardless of the husband's wishes.
Legal action
An estranged wife may be able to pursue legal action if she believes that she was unfairly excluded from her husband's will or inheritance in their estranged marriage. A lawyer can advise on the best course of action based on the specific circumstances.
5 ways to support estranged wives
Despite the estranged wife rights, the position of being an estranged spouse is challenging. Estrangement can be a draining experience for wives, but there are many ways that friends, family, and professionals can support them.
Here are five ways to support an estranged wife:
Listen without judgment
Sometimes, all an estranged wife needs is someone to listen to her without judgment. Let her express her emotions and concerns in a safe, non-judgmental environment.
Offer practical assistance
Practical assistance can be invaluable to an estranged wife, especially if she is going through a difficult time. Offer to help with childcare, cooking, or household chores, for example.
Connect her with resources
Apart from estranged wife rights, there are many resources available to support women who are going through an estrangement, such as support groups, legal services, and therapy. Help connect the estranged wife with the appropriate resources.
Be patient and understanding
Estrangement can be a long and difficult process, and it may take time for the estranged wife to work through her emotions and make decisions about her future. Be patient and understanding, and let her take things at her own pace.
Encourage self-care
It's important for an estranged wife to prioritize self-care during this challenging time. Encourage her to engage in activities that she enjoys, and remind her to take care of herself both physically and emotionally.
An estranged spouse who is willing to reconcile with their partner can be suggested to attend a suitable save my marriage course in order to gain the right support needed to amend the marriage.
Watch and learn some candid ways to cope with hard times in a marriage:

Commonly asked questions
An estranged wife is in a unique position that can be challenging and complex. These FAQs provide insights into the issues and questions that may arise in such a situation.
What is the difference between an ex-wife and an estranged wife?
An ex-wife is a former spouse, while an estranged wife is still legally married but separated or living apart from her husband, either temporarily or permanently.
Can an estranged wife inherit?
An estranged wife may have inheritance rights depending on the laws of the state or country where the couple resided, as well as the circumstances of the separation and the specific details of the estate.
Educate yourself before taking an action
An estranged relationship can be a complex and challenging situation that requires education and understanding. By knowing the legal rights and available resources, and by providing support and empathy to those who are estranged, we can help to navigate this difficult time with compassion and care.
Share this article on
Want to have a happier, healthier marriage?
If you feel disconnected or frustrated about the state of your marriage but want to avoid separation and/or divorce, the marriage.com course meant for married couples is an excellent resource to help you overcome the most challenging aspects of being married.
Learn More On This Topic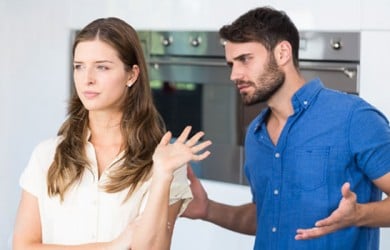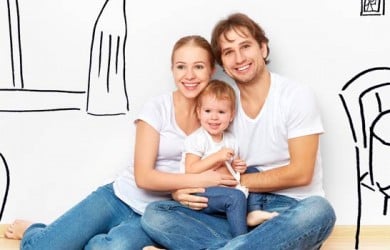 You May Also Like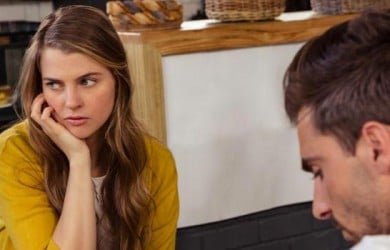 Popular Topics On Married Life