10 Breathtaking Anniversary Quotes for Husband
Marriage is a bond stronger and firmer than any other relationship that exists on this planet. Two people complete each other in the most meaningful way. Two people, magnetically drawn to each other, pledge to die in each other's arms. This relationship is, therefore, heavenly and celestial.
As long as time passes, this powerfully built bond becomes even more indestructible. People like to celebrate this togetherness every year on the day they tied the knot. Anniversary means the whole world to two people willing to spend every iota of happiness together.
Wives are especially curious about how they are going to exhibit their feelings before their husbands. There are a zillion vibes flooding over. Here is how we tried to help such wives.
Quotes for husband on anniversary
Following are some extraordinary anniversary quotes for a husband that would help you through it.
For surprising husbands
If your husband is keen on surprising you and keeps winning your attention with different surprise gifts, then it is the perfect amongst anniversary quotes for husband.
"Although you've given hundreds of surprises, the most stupendous surprise I've ever gotten in my life till now is you! Happiest anniversary!"
For the foodies
If your darling hubby is big on food, you should write something he can relate to. Fun and food are two things that greatly concur. Therefore, for your foodie hubby, the best amongst wedding anniversary quotes for husband is as follows:
"You're the cheese to my macaroni; you're the ice to my tea, you're the mozzarella to my pizza. I can't imagine my life without you. Happy anniversary my hubby!"
For your number one supporter
If your husband is someone who keeps motivating and propelling you to achieve your most desired goals, and if he tries his best to keep you centered and stabilized, then he has your back. For such a man, this is the most suitable amongst happy anniversary quotes for husband.
"When I hold your hand, I feel like I am a knight who can conquer all possible worlds. Happy anniversary darling!"
For remembering old times
If you would like to celebrate the memories you created together; you will certainly recall all the bad and good experiences. One among the best marriage anniversary quotes for husband is as follows:
"Bad times, as well as good times, come and go, what stays forever is only love. Happy anniversary!"
To show gratitude
If your husband is the one that brought a lot of positive changes to you and your life, you should be thanking him for all the positives this anniversary. One of the most benevolent quotes for husband on the anniversary is this:
"Thank you for taking away all my deprivations and instilling me with love, love, and only love."
For those who just got hitched
For newly-wed couples who are motivated to last forever usually promise each other anything and everything, and to regard such sort of feelings, this could be one of the most effective first anniversary quotes for husband.
"I just want you to hold me in your arms till I breathe my last breath. Happiest anniversary hubby!"
For thanking your husband for the good, long times
If you are a pretty senior couple and want to revisit those many years you lived together, you would need some magical words that rewind those good old days for you. Among a number of 10th wedding anniversary quotes for husband, this one outshines the rest.
"The day I met you was the happiest day of my entire life. If anyone asks me my last wish, I'd say I want to live that day again. Happy anniversary!"
25th-anniversary quotes for husband
If you have lived two and a half decades of life together and willing to complete a golden jubilee, a period double than what you have lived already, you need to bring unique sort of optimism to your special day. This could probably be the best among 25th-anniversary quotes for husband.
"I have grown older with you, and have seen our children settling in their lives; I am now waiting for the day I'm on my deathbed holding your hand. Happy anniversary!"
More beautiful quotes
To breeze through more of anniversary quotes for husband, read out the next one which is for sheer romantic couples:
"In the midst of life's hustle and bustle, you simply forget you were once head over heels with someone; today is a reminder. Happy anniversary, handsome husband!"
Although there are many eternally beautiful anniversary quotes for husband, this utterly beautiful piece is simply overshadowing all other anniversary quotes for husband. Accepting your mistakes is the most beautiful gesture out of all, nonetheless.
"You saw my flaws, you acknowledged my strengths but you never calculated any of them to bargain. Happy anniversary, beautiful!"
Share this article on
Want to have a happier, healthier marriage?
If you feel disconnected or frustrated about the state of your marriage but want to avoid separation and/or divorce, the marriage.com course meant for married couples is an excellent resource to help you overcome the most challenging aspects of being married.
More On This Topic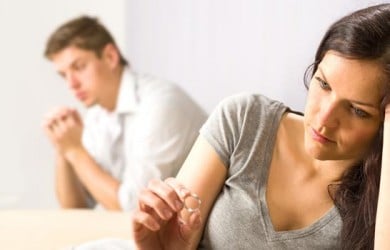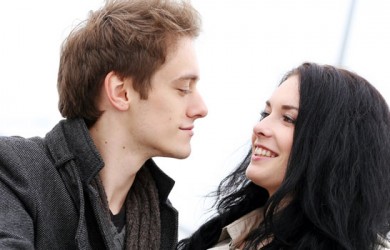 You May Also Like