7 Key Things to Add to Your Proposal Checklist
Your heart beats with excitement as you stare into the gorgeous face of your partner as they kneel on one knee to pop the biggest question of your life, "Will you marry me?" Or, you may even be the one asking the question.
In any case, a proposal is a big thing, and to reduce your chances of screwing it up, you need a proposal checklist. This list keeps you grounded and ensures that you don't skip any important task while preparing to propose to your heartthrob.
In this article, we will cover what a proposal checklist is and show you why getting one for yourself should be one of the things to do before proposing. Plus, we'll outline the seven key elements to include in your checklist for a flawless proposal.
What is a proposal checklist?
Just as the name implies, a proposal checklist is a detailed plan you create while getting prepared to propose to your partner. It serves as a roadmap for the entire proposal process, from the initial idea to the magical moment when you pop the question.
This checklist outlines the necessary steps you must take and considerations to ensure that your proposal is thoughtful, well-organized, and unforgettable to your partner.
Checklists are believed to be one of the best ways to stay organized and remain on top of your game, especially when you're faced with multiple tasks at a go.
The proposal period can be hectic, and a checklist will help you ensure you don't miss anything.
Why is it important to have a proposal checklist?
A proposal checklist is crucial for many reasons. Firstly, it serves as a practical tool to keep you organized throughout the entire proposal planning process. Marriage proposals can be emotionally charged, and without a well-structured plan, you may end up overlooking critical details.
A checklist ensures that you cover every aspect, from the initial idea to the post-proposal celebration.
Then again, with a proposal checklist, you can personalize the proposal to give your partner the fairytale experience they deserve. Since each love story is different, your proposal should reflect that. Is there a better way to remind yourself to be unique than to use a proposal checklist?
A proposal list also gives you that sense of confidence and 'I've got it covered', which you desperately need to pull off a seamless proposal. Proposing marriage is a significant milestone, and the last thing you want is to be overwhelmed with anxiety or uncertainty on the big day.
Finally, with your proposal checklist, you create a lasting memory that you both can cherish forever. Your proposal should be a moment you fondly recall throughout your marriage, and a well-thought-out checklist ensures that you create a meaningful and unforgettable experience for both yourself and your partner.
7 things to add to your proposal checklist
Now that we have discussed the essence of a proposal checklist, here are the 7 key activities to add to your list so you don't miss any of them before the big day.
1. Define your vision:
Close your eyes and imagine what the perfect proposal looks like to you and your partner. That, there, is your vision. Your vision sets the tone for the entire proposal.
Consider the ambiance, style, and atmosphere you want to create. Think about the experience you want to give your significant other and reverse engineer the process from there.
Whether it's an intimate candlelit dinner or an adventurous outdoor proposal, your vision serves as the foundation for all other checklist items.
2. Budget planning:
How much do you have, and how much are you willing to spend on your proposal?
While answering this, don't forget that you also have a wedding to plan and you may also be spending lavishly there.
Fox Business reported that newlyweds spend an average of $30,000 to host their weddings in America in 2023.
Make a list of all the expenses you anticipate. Beyond the engagement ring, factor in costs for the venue, any special decorations or props, photography or videography services, and even potential travel expenses if you plan to propose in a unique location.


3. Choose the perfect ring
Start by discussing ring styles with your partner. Involving your partner in the selection process ensures that the ring is a perfect fit, both physically and emotionally. Why spend lots of money to purchase a ring that your partner may not like?
4. Choose the right moment
How long does it take to plan a proposal? It's important to wait for the perfect moment.
Pay close attention to the time you pick for this life-altering activity. The timing of your proposal should hold significance to both of you. Explore different date options and consider what makes the moment special for yourself and your partner.
Whether it's a date that marks your first meeting or the anniversary of a cherished moment in your relationship, the right timing enhances the passion you feel while popping the big question.
5. Location scouting
Finding the right venue is part of what to do before proposing. Take some time to find a place that suits the ambiance and experience you want to give yourselves on this special day.
While at it, ensure whatever venue you pick is accessible, safe, and suitable for the goal in mind.
6. Engage support
It is time to involve your friends, family, and trusted ones, depending on the setting you want for the proposal. Brief them beforehand on how their assistance can contribute to the success of your proposal.
Bring them up to speed on what is required of them, whether it's coordinating logistics, capturing the moment, or simply being there to share in your joy.
7. Practice your speech
Preparing your speech before the big day is necessary. The key to making a heartfelt speech is to be authentic.
Your partner most likely wants to hear what you feel about them and how the relationship has impacted your life personally, not just random lines you lifted off a quick Google search.
Again, practice makes perfect. Take as much time as you need to go over your speech until you nail it.
Watch this video on 'Greatest proposal speech ever!':
Commonly asked questions
Here are some common questions about creating proposal checklists and their answers.
How do I propose without a ring?
So, you don't have a ring? No worries. To propose without a ring, use sincere words, a heartfelt and vocal commitment to your partner, and make sure you make them feel loved. Then again, your ring is only a token that represents the main thing in your heart.
Make sure they know how much you adore them.
How do I propose on a budget?
Proposing on a budget begins by being truthful to yourself about what you have now and what you can afford for a proposal. When you've done that, consciously eliminate every unnecessary activity that could have taken away more money from your budget.
For example, you don't have to propose at an exotic location if you can't afford it.
How do I propose to my partner in secret?
It happens the same way you propose to your partner publicly. If you're both on the same page concerning the secret proposal, just focus on creating a memorable experience for them and enjoying the moment while it lasts.
What are some things to avoid when proposing?
Please, avoid being fake. As much as possible, be authentic with your words and actions. Then, avoid spinning a surprise proposal on your partner if you haven't yet talked to them about marriage, settling down, and beginning a life together.
Make it the perfect moment
A proposal checklist keeps you organized and ensures you don't miss anything as you pop the big question. In case you haven't yet thought of it, follow the steps we cover in this article to create and use yours now.
You'll love it!
Share this article on
Want to have a happier, healthier marriage?
If you feel disconnected or frustrated about the state of your marriage but want to avoid separation and/or divorce, the marriage.com course meant for married couples is an excellent resource to help you overcome the most challenging aspects of being married.
You May Also Like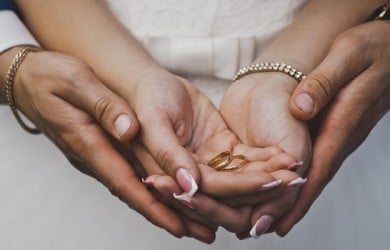 Popular Topics On Getting Married