51 Sexy Things to Say During Sex
When it comes to intimacy, communication plays a vital role in connecting with your partner on a deeper level. Expressing your desires, fantasies, and appreciation through words can enhance the passion and intensity of the moment.
This article will quickly examine 51 sexy things to say during sex that can ignite desire, build intimacy, and take your lovemaking to new heights.
Are you ready to take your sex life to a whole new level? Let's get into it.
51 sexy things to say during sex
Even science agrees that quality communication improves sex.
Do you wish to unlock the deep-seated passion locked up within your partner? Here are 51 sexy things to say during sex.
1. Whisper their name
There's almost nothing as arousing as hearing your partner moan your name in the throes of passion. Try this, as one of the sexy things to say during sex the next time you're getting some action, and watch what happens.
2. "You feel so amazing"
Although short, this compliment reassures and lets your partner know that they're doing something right. Say this and watch them intensify their efforts to give you a toe-curling orgasm.
3. Moan with pleasure
One of the worst mood killers is extreme silence. Although it isn't a sign of an orgasm, moaning improves sex by heightening the experience for you and turning on your partner.
4. "I love the way you touch me"
Tell your partner how much their touch turns you on and how their hands, lips, or body feel against yours. This can be one of the sexy things to say during sex that can make a significant impact.
5. Tease them with anticipation
Whispering promises of what's to come can build up excitement. Use this before and during sex to turn on the heat.
6. "You're so incredibly sexy"
This is one of the sexy things to say during sex. Compliment your partner's physical appearance, as this gives them a morale boost.
7. Gently command
Taking charge in bed can unlock a new level of passion you never knew. Use confident and assertive language to guide your partner during sex.
8. "I want you"
These three words can take the frenzy from 0 to 100 in a few seconds. Conveying your desire for your partner can drive them wild with anticipation.
9. "I want to make you feel good"
Let your partner know that their pleasure is as important to you as yours. Sex isn't supposed to be a chore for them.
10. "You taste so good"
Use this during oral sex to highlight your enjoyment of their body. It creates an instant sense of intimacy.
11. Express your fantasies
Share your deepest desires and fantasies with your partner, then invite them to join you in exploring new realms of pleasure.
12. "You're the sexiest person I know"
This is yet another sexy thing to say during sex. Affirming your partner's overall attractiveness boosts their self-esteem and drives them to new pleasure heights.
13. Describe the sensations
Paint a vivid picture with your words by describing how their touch, kisses, or caresses make you feel.
14. "I can't get enough of you"
Use this to communicate your insatiable desire for your partner and reinforce their esteem during sex.
15. Flirt with naughtiness
Engage in playful banter that keeps the sexual tension high and the atmosphere light. Use this to set the tone for mind blowing sex.
16. "You drive me crazy"
Let your partner know the effect they have on you. This will make them push even harder to please you in bed.
17. Appreciate their efforts
Acknowledge your partner's efforts to please you, whether it's through a particular technique or an adventurous move.
18. "I'm so turned on by you"
Use this to fuel the fire of passion and let your partner know how much they excite you.
19. Ask for what you want
Confidently expressing your needs leads to a more satisfying sexual experience for both of you.
20. "I love the way you look at me"
Research shows that eye-to-eye contact during sex improves intimacy. Let your partner know the power of their gaze.
21. Guide their touch
Give gentle instructions to direct your partner's hands or mouth to the places that drive you wild.
22. "I crave you"
This phrase helps your partner know that you long for them. Use it to express the depth of your desire.
23. Encourage dirty talk
Let your partner know you enjoy their sexy and explicit language. Don't let them hold back on your account.
24. "You're so skilled"
Boost their confidence by complimenting your partner's sexual prowess. Don't keep mum when they're doing something right.
25. Express vulnerability
Share your deepest sexual desires, fears, and fantasies with your partner. This creates an open and safe space for both of you.
26. "You make me feel incredible"
Express how your partner's touch and presence make you feel all tingly.
27. Indulge in role-play
Explore different roles and scenarios with your partner, allowing you to tap into new levels of excitement and pleasure. Some role plays require only your words.
28. "I can't resist you"
Let your partner know their allure draws you in, making it impossible for you to keep your hands off them.
29. Share memories
Bring up past sexual encounters and particularly steamy moments you've shared together. This will recenter your partner and keep the passion going.
30. "I'm so lucky to have you"
Express your gratitude for their presence in your life. Use this to emphasize the connection between your emotional and sexual intimacy.
31. Explore fantasies together
Discuss and explore shared fantasies. This helps you create an environment of trust and adventure.
32. "You're an incredible lover"
Acknowledge your partner's skills in the bedroom. This makes them feel valued.
33. "Thank you"
Although weird, these two words can spark up the flames of your passion. Use this to show appreciation for the efforts they make to keep the passion alive in your relationship.
34. "I need you right now"
Use this to let your partner know how much you desire them now. This is one sexy thing to say during sex if you want to move the passion many notches higher.
35. Praise their body
Compliment your partner's physical attributes, celebrate the unique beauty of their body type, and arouse their confidence.
36. "You make me feel so special"
Let your partner know that they make you feel emotionally and physically valued. They'll do more.
37. Create a sexy atmosphere
Describe the ambiance, lighting, scents, or music that enhances the sensual experience. You equip your partner with the information they need to give you a mind blowing sexual experience the next time whenever you do this.
38. "I can't stop thinking about you"
Strengthen the depth of your connection using these words.
39. Guide their rhythm
Wondering what to say during sex to your partner?
Communicate the pace and intensity that excite you. This way, you help your partner pleasure you more effectively.
40. "You're my fantasy come true"
This is one of the flirty things to say during sex, as it lets your partner know that they're the embodiment of your fantasies.
41. Express admiration
Let your partner know how attracted you are to their body and mind, highlighting their unique qualities. Don't get carried away. They're making mental notes.
42. "You're so good at turning me on"
Acknowledge your partner's ability to arouse you. This boosts their ego and makes sex even better.
43. Whisper sweet nothings
Softly share affectionate and loving words that reinforce the emotional connection during lovemaking.
44. "You're irresistible"
Use this to convey your partner's magnetic allure. It makes them feel desired.
45. Invite exploration
Encourage your partner to discover erogenous zones on your body or try new techniques.
46. "I can't wait to feel you"
Express your eagerness to experience the physical and emotional connection with them. This statement can drive your partner wild when used at the right time.
47. Compliment their scent
Let your partner know how much you enjoy their natural scent. This arouses their senses, creates a unique bond, and makes them desire to do even better.
Watch this video to learn more about the power of compliments:
48. "You're the sexiest person in the room"
Highlight your partner's allure and magnetism using these words. When you emphasize their sexiness, you make them feel desired and boost their self-esteem.
49. "I love you"
Don't assume they know. Using these words during an intimate moment drives it home in a special way. Try it.
50. "I'm so lucky to be with you"
Let your partner know you're grateful for the opportunity to share such intimate moments with them. This is one sure way to strengthen your relationship.
51. Embrace vulnerability
Encourage open and honest communication about desires, boundaries, and fantasies. When you do this, you create a safe space for both of you to explore.
In summary
Effective communication during sex involves being attuned to your partner's reactions, respecting their boundaries, and adjusting your words and actions depending on the mood.
Every relationship is unique, so explore these suggestions in a way that aligns with your partner's preferences and comfort levels.
In conclusion, the power of words in the bedroom should not be underestimated. Incorporating these sexy things to say during sex can enhance the intimacy, passion, and connection between you and your partner.
Share this article on
Want to have a happier, healthier marriage?
If you feel disconnected or frustrated about the state of your marriage but want to avoid separation and/or divorce, the marriage.com course meant for married couples is an excellent resource to help you overcome the most challenging aspects of being married.
Learn More On This Topic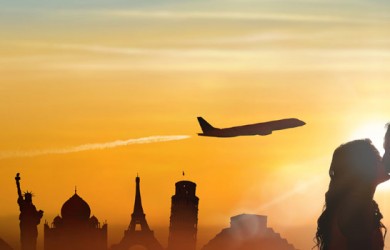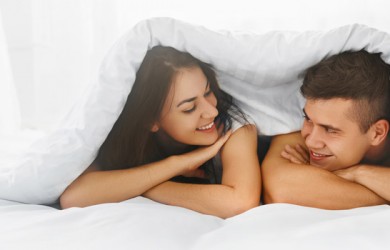 You May Also Like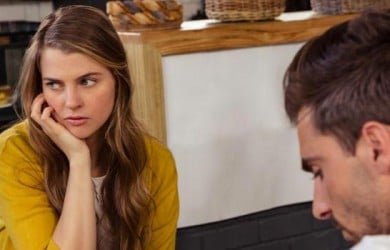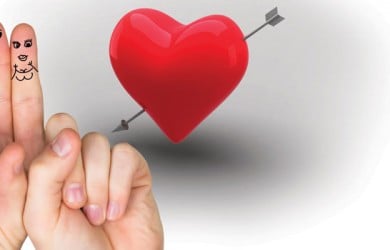 Popular Topics On Married Life