7 Reasons Why It Is a Right Time to Visit a Sexologist
In today's day and age with ever-increasing risks of catching STDs, sexual health is more important than ever. This guide looks at when it is time to see a sex therapist or visit a sexologist.
Some people might not think that they can be told what to do when thinking about their carnal desires, but this is far from the truth.
Mildred Jackson is a sexologist from mytoyforjoy.com and has been working as a sexologist for over 15 years. He thinks that today, many misunderstandings can occur in relationships where people start to experience a lack of sex drive or some sexual mishaps.
If things are not dealt with properly, these problems can escalate and really take over the relationship, instead. But, one could simply reach out for help. And, this is one of the signs you need to visit a sexual therapist.
When people have low awareness and knowledge about their problem, this can make it even more difficult for them to go to a qualified sexologist for help.
It is never too late though and so if you think one needs to visit a sexologist, we're going to take them through all the signs that may indicate that they should go.
What is sexual health?
To understand if one needs to visit a sexologist or not, one needs to understand what sexual health actually is. It's a state of mental, physical, and social wellbeing relating to one's sexual nature.
People require respectful and positive approaches to their relationships.
One should never live in fear of having pleasurable and desirable sexual experiences. People also need to be open about their physical ailments.
Did you know that STDs like HPV had the most impact on partners' communication about sex and sexual health? This is such a prevalent virus, yet some people choose to be silent about it. This can have undesirable consequences.
And, that is one of the top reasons why you should visit a sexologist. Following are the remaining reasons why visiting a sexologist is important for your physical and mental well-being.
Top reasons to visit a sexologist for a happy sex life
1. Low sex drive
It's fairly self-explanatory and doesn't worry if you've been experiencing this, but essentially a low sex drive means that one doesn't want to seek intimacy with their partner.
Everybody should be having sex – it's a part of life!
There could be many different reasons for a low drive.
For instance –
Changes in both male and female hormones,

Often as a result of medicaments,

Physiological issues,

Tiredness, and much more.
It's nothing to worry about and often low sex drive is a temporary issue. However, if one finds that it persists for a long time and both people in the relationship are unsatisfied, one ought to talk to a sexologist for some professional help.
2. Psychological problems
Some people, particularly men, may have psychological problems such as erectile dysfunction, the inability to penetrate or premature ejaculation which can all make sex pretty challenging.
However, all of these can be treated medically and visiting sexologists can get one acquainted with how best to start with such treatment.
Women's sexual health can also suffer from psychological issues.
For instance –
Experiencing vaginismus,

Dry vagina, dyspareunia,

Trauma, and

Perimenopause
Sexologists can help with both women's and men's sexual health when there are psychological issues surrounding sex.
3. Not being in tune
Sometimes people may find that their desires just don't match up where both are satisfied. This can make sex a little complicated and tiresome.
At this point, it's wise to visit a sexologist because they can help couples talk together through their issues and reach mature conclusions. Sometimes couples may worry about this when a sexologist can solve the problem easily.
Often introducing something simple like using the best rope for sex can be the answer.
4. Obsession with sex
If someone becomes way too preoccupied with sexual thoughts, day and night, this could severely affect their functioning and performance when underlying psychological issues require immediate analysis.
Sexologists can provide mature sexual health education for couples and individuals to approach the root causes and help people get help for themselves.
It's worth seeking professional help to put problems right before they grow.
5. Guilt around sex
A lot of the time people can become very guilty about having sex, leading them to harbor feelings of guilt all of the time.
There are a number of factors that can create this such as bad sexual experiences, past traumas and even harrowing cases of being victims of child abuse. Whatever problems are creating guilt, sexologists can help and show how to improve sexual health gradually over time.
6. Inability to orgasm
It can be rather frustrating for people not to achieve orgasms, however, it's not uncommon.
Mostly happening with women, but also men, orgasms can be difficult to achieve at times. If one finds that they're not able to enjoy and have orgasms, then visiting a sexologist is certainly worth considering.
If wondering, "why is sexual health important", it's important to consider both the physical and psychological aspects.
7. Sexual orientation
Many people, even those in committed relationships, can become confused about their orientation.
Since many people don't frequently talk about this, people can become trapped and live a life they're not comfortable living.
If one doesn't know how they can talk about this subject openly, they ought to confront a therapist.
It's no use living a lie.
Sexual health Is highly important
We hope that our guide has touched on all the important reasons why one could visit a sexologist today.
Remember that one should never compromise their sexual health.
It's just as important as dental health or any other branch of healthy living. Take care and take sex into consideration!
Share this article on
Want to have a happier, healthier marriage?
If you feel disconnected or frustrated about the state of your marriage but want to avoid separation and/or divorce, the marriage.com course meant for married couples is an excellent resource to help you overcome the most challenging aspects of being married.
Learn More On This Topic
You May Also Like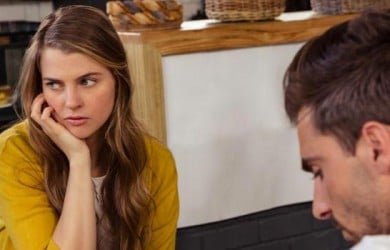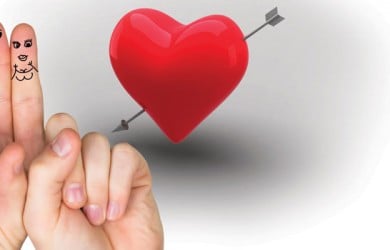 Recent Articles
Popular Topics On Married Life