The Pros and Cons of Having Only One Child
Different parents will take it differently. Some parents feel bad for having only one child. On the contrary, some parents will like it.
At least, they will have time to concentrate on other things. Imagine having three or four children? Do you think you'll be productive enough? It means that you will be spending much time attending to your toddlers rather than doing your house chores or business.
On the other hand, having three, four or so children can help you build a happy and lively family. It's just amazing to have a big family.
You can always have fun, involve in family activities like going on vacations, having a movie night, where you take time to watch a particular movie.
That said, let's look at some of the advantages and disadvantages of having only one child.
Advantages of having only one child
Usually, parents take pride in having only one child, and they could be right.
Having only one child allows you to do a lot of activities. Here are some of the pros of having only one child:
1. Increased bond
One child will have more time with the parent than when they are two or so. And this is the reason why moms with one child have a stronger bond with their child.
In most cases, the child will get whatever they want. There is no limit to whatever they can get because there is no other sibling who will make similar demands.
Sure, if you have three children and your neighbor has one, then you want to both buy gifts for your loved ones. Who will find it more manageable?
As a parent to a single child, you can go ahead and buy one child a better present or gift just because you don't have any other child that will want the same.
2. You can concentrate on your activities
Whether you have a full time or part-time job, having one child will be a bonus. You don't have to spend most of your time attending to the child.
You need to give them directions, and they can follow. What about if they are two or even more? Will it be easy?
Elna, a freelance writer, talks about how she manages her twins. She admits that it's not easy to concentrate on your work, especially when you have twins, who will want to distract you every time.
Sure, you can handle two or more children, but it's not that easy. It will require a lot of sacrifices or hire a house-help to help you manage them – that's an additional cost.
3. One child gets the best of material things
Having two or more kids will force you to do things differently.
For example, if you have two or more children, and you want to buy for them something, then you'll have to buy for both of them.
That's tricky especially when you don't have a stable income, but how about if you only have one child? Would it not be a little easier?
The truth is that you will have less burden when you only have one child. If you want to buy them a gift, then you'll buy one, and that's easy.
However, many parents may feel lonely because of having only one child, and some could be depressed.
Below are the disadvantages of having one child
1. One child grows lonely
If you only have one child, then your child is likely to grow lonely because he or she will not have siblings to interact with.
In most cases, the child will stay indoors or seek to go out and find his or her peers to play with. This is an indication that your child is lonely.
2. Parents are always overprotective
It's normal to be protective when you have one child because you feel they are delicate, but that's not right.
The child will grow taking advantage of the fact that they are loved, making their performance even in school deteriorate.
As much as there are both advantages and disadvantages of having one child, you can't choose. It's God who gives and takes. So, accept what God has given you.
Share this article on
Want to have a happier, healthier marriage?
If you feel disconnected or frustrated about the state of your marriage but want to avoid separation and/or divorce, the marriage.com course meant for married couples is an excellent resource to help you overcome the most challenging aspects of being married.
More On This Topic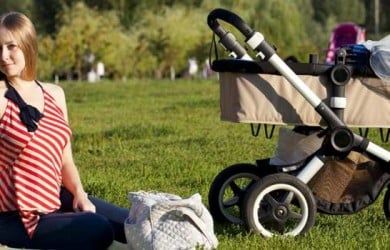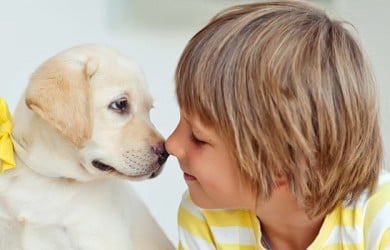 You May Also Like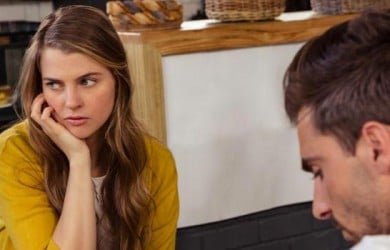 Popular Topics On Married Life