Understanding the Dynamics of a Single Parent Family
What is a single parent family? Here's the single parent family definition in general terms.
A single parent family is basically a concept where a child under 18 is to be raised without a partner's help. The family consists of either a single mother or a single father, along with one or more children.
Nowadays it is seen that a huge amount of population is raising their children on their own due to certain circumstances such as a high divorce rate and not marrying at the right time.
According to statistics, in 2019, there were about 15.76 million children living with a single mother in the United States, and close to 3.23 million children living with a single father.
You may say that being a parent is tough, but being a single parent is tougher, but not impossible. Raising a child alone just shows that you would need to play the role of both parents at a time and do more hard work to raise your child.
Types of single-parent families
Divorced parent heading the family
Widowed parent heading the family
A single parent who isn't married or is single with choice is heading the family
Knowing that single parenting isn't that easy, single parenthood has challenges for both the parent and the child.
Growing up with a single parent can have a broad array of outcomes for the child. But before we delve into the dynamics that a child of single parent experiences, let's deep-dive into some single parenthood facts and single parenthood issues.
Here is an insightful video on single parenting:
Single parenting issues
Financial constraints
In case of the financial aid, a single parent may face issue while raising a child because there won't be a source of income by the partner.
In the single parent households, the single parent has to pay for all the expenses especially for all the things a child would need, and according to a child, they are forced to change their lifestyle in accordance with the income.
Managing time
It is hard for a single parent to manage time for both personal and professional life.
The parent has to work hard so that the struggles of both parents are done. This increased pressure over the parent as the parent needs to focus on the house chores, the child's studies, and all the other professional work and during this process, a parent acts aggressively sometimes which may make the child feel upset if they are super sensitive.
Subject to harsh judgment
Knowing that being a single parent isn't that easy, still, instead of family members and society to be positive and supportive, they may start judging the single parent harshly.
The constant judging breaks down a single parent's esteem and they face lack of confidence.
In this matter, a parent would need a positive environment to raise the child.
Feeling lonely
Being positive and strong still, there comes a time when the parent becomes upset and feels lonely, the single parents feel a huge gap in their life and has to deal with the loss of a partner.
In a single parent family, the parent often has flashbacks of all the memories with their partner, which is quite painful.
In a single parent famiy the parent might not be able to give the child pure love and attention.
Problems faced by children in single-parent families
Financial problems
It is not a problem for only the parent but also for the child, the child knowing that he has a shortage of money they would have to sacrifice a lot of things they want to do in life.
For example, if the child wants to join certain dance classes or gymnastic classes, the admission fee for it might not be affordable for single parenting. This would cause the child to behave differently.
Lack of self-esteem
In a single parent family, a lack of self esteem may be widely present in children; due to lack of love and attention from the parent, the child is forced to have a low confidence level.
A child must be given a certain amount of time and love, an absence of which can impair a child's ability to build healthy, seamless conversations in his peer group.
Psychological problems
The children who are raised in single-parent families, face psychological problems due to lack of attention and being lonely most of the time, they feel the need of having both parents with them.
In a single parent family, the child breaks down their self-esteem and causes them to have a low confidence level, and this all leads to health problems. One of the challenges of single parenting is to ensure the child doesn't feel weighed down and stressed.
The single parent has to work overtime to elevate their child's confidence and self-esteem and counter any psychological problems.
Behavioral problems
When a child is facing living with a single parent, and they have to adjust according to the lifestyle their parents tell them too.
In a single-parent family, some children often act sensitive to it and some act aggressively depending on the child's nature, this causes the child to act differently and to keep lots of things that are disturbing them in their hearts.
Final take away
It certainly said that a child to be raised in a single-parent family is to be a responsible one depending on the parent techniques. But as the child is to be raised alone, they would develop a better understanding and relationship with other family members, despite the disrupted family dynamics.
Is your family headed by a single parent?
It is important to heal yourself and work at developing healthy self-worth, and a stable environment at home.
There are both pros and cons of the single-parent family. Here are a few single-parent family advantages and disadvantages.
As a parent, it is important to help the children deal with the emotional issues that arise from changes, adjustments, and the void in a child's life due to the absence of two-parent family dynamics. Being a single parent has its ups and downs but also has some positives that make all the struggles worth it.
Share this article on
Want to have a happier, healthier marriage?
If you feel disconnected or frustrated about the state of your marriage but want to avoid separation and/or divorce, the marriage.com course meant for married couples is an excellent resource to help you overcome the most challenging aspects of being married.
More On This Topic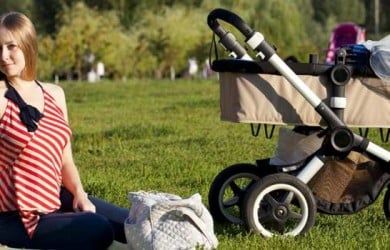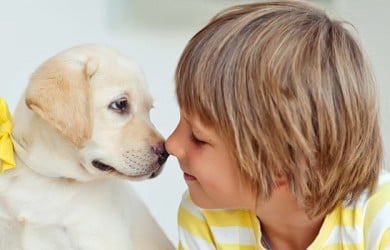 You May Also Like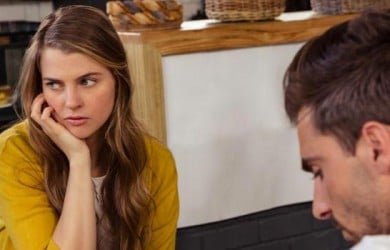 Popular Topics On Married Life