What Indulgent Parenting Has Got In-Store for You
Parenting has been a conundrum throughout the decades. People seem to have different opinions on how parenting should be done. These opinions have been changing with passing time. The modus operandi of parenting keeps on changing from time to time, and there is still some amount of ambiguity to it.
What is permissive parenting?
In this day and age, indulgent or permissive parenting style has been very much in demand for several possible reasons. Parents these days want their kids to find them approachable and courteous, and because of that, they are leaning towards indulgent parenting.
There are numerous merits and demerits of indulgent parenting style.
Types of indulgent parenting
There is no exclusive indulgent parenting definition. To know what is indulgent parenting, you ought to be familiar with the two basic types. There are always two sides of the same coin; there is also a bad side to this kind of parenting.
1. Indulgent parenting – with lack of involvement
Some parents want the least involvement in their children's upbringing. There is just minimal involvement in such kind of passive parenting.
Such parents are those who take care of their children's materialistic needs but are rarely concerned with their emotional, mental, and overall growth.
Kids born to such parents may go to high-fee schools, be well-fed, wear good clothes, be rendered every facility on hand. But, they may be deprived of emotional satisfaction because they are being brought up by caretakers and not by their parents.
Such parents want their children to grow on their own.
2. 'Easy-to-get-along-with' kind of indulgent parenting
These indulgent parents accommodate their kids with all the love and adulation, yet they are naive when it comes to stopping them from anything wrong. Such parents barely know how to put a halt to their unhealthy activities. Such overindulgent parents basically can't practice any authority on their kids.
They are there to extend any help and support, yet their leniency can be taken advantage of. These parents do not know how to set boundaries for their kids; they set them free to choose anything. Kids parented by these indulgent parents are never rescued from committing grave mistakes.
Below are some attributes and effects of permissive parenting:
Attributes of permissive indulgent parenting
1. Friends and not parents
Indulgent parenting advocates being friends and not dictators. This parenting style despises all the old-school parenting methods.
Indulgent parents are usually happy parents; they barely complain about anything.
2. Little to no expectations
Lenient parents are least likely to complain about the poor grades their kid's score. They do not expect their kids to follow their footsteps and agree to a profession they choose. They set them free to make all the critical decisions of their life.
3. No old-school parenting methods
Indulgent parents get their kids rid of old-school and toxic parenting methods. There is no controlling and brainwashing; children of permissive parents are not forbidden to do stuff. They can opt for what suits them best.
4. Target to achieve love and not rivalry
Permissive parents have a goal of achieving their kids' trust and love. They never attempt to get into hot waters with their children; therefore, conflict is totally out of the question.
Their foremost aim is to draw their kids' love towards them, and nothing more. These parents want to be their children's favorites.
5. More freedom
One of the permissive parenting effects is that children have more freedom. It can easily become excessive freedom if there are no lines drawn. Also, in this parenting style, parents don't hold children accountable for their actions.
6. Love for children
Indulgent parents love their children enough to nurture them and attend to their emotional needs. Such parents often try to win the love of their children through gifts or leniency. There is a fear of losing love while trying to discipline the child.
7. Lack of Social Skills
Parents who leave their children unattended do not work on the social skills of their children. Such children lack less social skills and do not hold empathy for society, in general. If not taken into consideration, this is likely to convert into antisocial behavior.
8. Fall short of discipline and order
Such type of parenting has a huge shortcoming of discipline. Kids tend to be spoiled, seeing their parents' leniency in all matters.
Instance 1: They can spend as much money on shopping as they like. They will never be questioned about that.
Instance 2: They can turn the lights off their bedroom at 3 am, and there is nobody to question them.
They can basically put themselves to eat-sleep-repeat mode without being answerable to anyone.
Permissive parenting pros and cons
Such parenting style is often put in a bad light, but certain parts of it have benefits. Here are five benefits of indulgent parenting:
Positivity in the family structure

Better communication

Higher self-esteem amongst family members

Minimal conflict

Strong creative bend
Below are some of the cons of permissive indulgent parenting:
Disrespect for elders

Struggle for power

Lack of discipline

Rebellious children

Risky temperament
No matter what your parenting style is, it is important to raise your child with positivity and teach them the right skills. In the video below, Dr. Paul Jenkins explains some tips on positive parenting. He discusses how much responsibility you should give to your children and when you should step in and take control.
What is your parenting style? With these insights on permissive parenting, you can balance your method for a great result.
Share this article on
Want to have a happier, healthier marriage?
If you feel disconnected or frustrated about the state of your marriage but want to avoid separation and/or divorce, the marriage.com course meant for married couples is an excellent resource to help you overcome the most challenging aspects of being married.
More On This Topic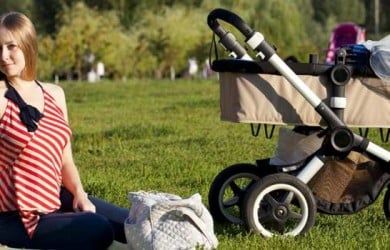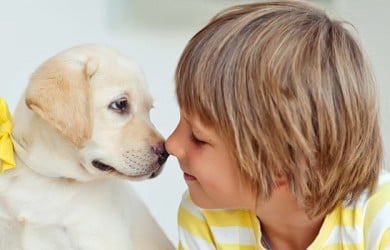 Recent Articles
You May Also Like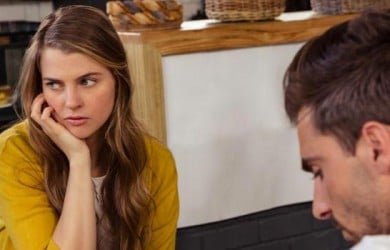 Popular Topics On Married Life