How Fostering Can Help In Strengthening Your Marriage
It's widely accepted that a good marriage isn't something that just happens, it's something that you have to work at. When couples fall into a routine, a common complaint is that it begins to feel a lot like having a roommate rather than a partner.
Working separate jobs and living separate lives is great for maintaining your independence. But once the children have flown the nest, it can be difficult to find a common interest to bring you back together. Even childless couples can face this kind of challenge in their marriage. It can often feel like the marriage isn't working when in reality there is nothing fundamentally wrong.
So, how to improve your marriage? How to keep a healthy marriage?
For couples looking for a joint challenge to take on together, fostering could offer an altruistic option that could bring you closer together. It is one of the positive and wise choices for how to strengthen your marriage.
Facing challenges together can help to strengthen your marriage. They remind two people of the reasons they fell in love with one another.
Could fostering strengthen your marriage? Here are 6 reasons you should consider fostering to strengthen your marriage:
You'd make a real difference to a child's life
There is no doubt that fostering is a worthy cause. There are so many children in need throughout the world, and while many people get caught up in the idea of fostering a child before adopting, this isn't always the path you need to take.
Fostering can take many different forms, including short-term, respite care, and long-term arrangements. If you don't feel that you could commit to having a child live with you full-time, you could always offer emergency foster care, or respite care for children with special needs to give their parents a chance to recharge their batteries.
It's a good reminder of your strengths
We're often attracted to people who are dissimilar to ourselves, and over time these differences can start to seem ordinary. Fostering a child is a real challenge that will require training, perseverance, and emotional strength.
Going through this journey together can help to remind couples of their partner's strengths and help to renew their love. While fostering shouldn't be used as a quick fix for a stale marriage, if it's something you have thought about in the past, it might be worth revisiting.
You'll have to make an effort
When you're a parent or a foster carer, you have to make a genuine effort to spend quality time together. It won't happen unless you make it happen, so you will find a new dimension to your marriage when you realize that you really want to spend time together. Finding time to talk about anything other than foster care or your private fostering agency will be a treat, and booking that monthly babysitter will make your date night more important than ever before.
As mentioned earlier, fostering is a real challenge, and as such, it shouldn't be used to mend a broken marriage, but you may find that going on this journey together could help to strengthen your marriage like never before.
You'll learn teamwork
One of the ways in which you will be strengthening your marriage while becoming a foster parent is by learning teamwork. The beauty of a good marriage lies in its little things. Foster parenting helps in keeping love alive in marriage.
Teamwork cultivates admiration, respect, and grace for each other. In the process of foster care, you both will make mistakes, face failures, have 'wow' moments, and share all kinds of happiness. This will help in strengthening your marriage.
When you will work as a team being foster parents, you will:
Cheer for each other
Lend each other a helping hand
Care for each other
It will improve communication
Communication and understanding are core aspects of strengthening your marriage. Effective communication leads to marital satisfaction. Especially during parenting marriage, it happens because you are able to express your feelings, joys, and frustrations freely.
While your marriage and parenting go hand in hand, you also learn to develop the art of listening to your partner. You communicate to compliment and not to complain. Besides, you also learn to sort out differences by practicing positivity.
You will establish core values in family
As you are into marriage and parenting as well, you will establish key core values useful for strengthening your marriage and will help in raising the child better.
Core values are like a system that will navigate the family's actions and behaviors to the set standard. These principles affect the decision-making process of the family. Some of the core values that will benefit the child and strengthen the marriage are:
Integrity:

It means valuing commitments and staying true to principles

Self-respect

: It means understanding your value in the outer world and not settling for less than the worth

Courage:

It simply means you have the willingness to stand up for good and have the strength to do difficult things

Cooperation:

Lending a helping hand to family, friends, and dear ones
You can create a list of values that drives your life and that which you would like to pass on to your child. Prepare a list of core values and designate the top five or top ten essential core values for the family.
In the video below, Jan Stassen talks about the importance of core values. He says values define how we want to continue to live. They are situation dependent decision helpers. Know more about it below:
Share this article on
Want to have a happier, healthier marriage?
If you feel disconnected or frustrated about the state of your marriage but want to avoid separation and/or divorce, the marriage.com course meant for married couples is an excellent resource to help you overcome the most challenging aspects of being married.
Learn More On This Topic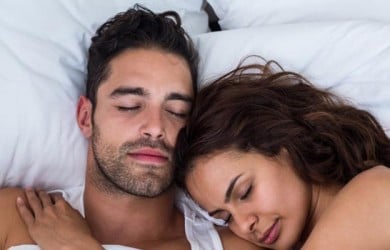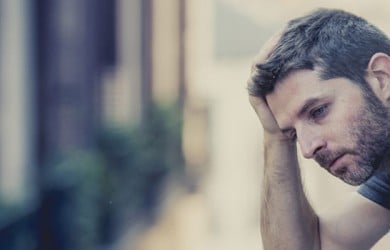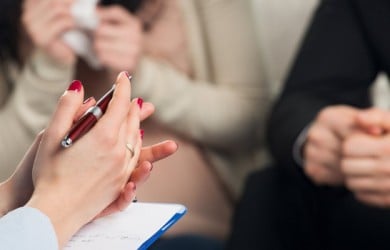 You May Also Like