What Is Spiritual Abuse in Marriage & How to Heal
Whether physical, emotional, financial, or psychological, no form of abuse in marriage is acceptable. We often hear about the damage that comes with physical or mental abuse in violent relationships, but one lesser-known form of abuse in marriage is spiritual abuse.
Spiritual abuse in marriage can be devastating for the victimized spouse, and the abuser may justify their actions by claiming they are only adhering to their religion. Learn about the ins and outs of spiritual abuse, as well as how to recover, below.
What is spiritual abuse in marriage?
Spiritual abuse occurs when a person uses religion or other spiritual beliefs to exert control or power over another person. This can occur within the context of churches or be a form of abuse in personal relationships.
Spiritual abuse in marriage occurs when one spouse uses their religious or spiritual beliefs to exert power over the other spouse. Religious abuse by parents is also a possibility, and this may set a person up to be a victim of spiritual abuse within their marriage when they reach adulthood.
An example of marital spiritual abuse can be using religious doctrines or scripture to convince the spouse to behave in a certain way. For instance, a spouse may cite a passage from the Bible or another religious text that they believe compels the other spouse to obey their authority.
5 warning signs of spiritual abuse within a marriage
So how do you know if you are a victim of spiritual or religious abuse in your marriage? The five warning signs below can point to this form of abuse. You can use it as a spiritual abuse checklist to gauge whether you may be a victim within your marriage.
1. Coerces you into sex using religious doctrines for support
You are likely a victim of marital religious abuse if your spouse manipulates you into sex by using religious doctrines to convince you that you must engage in this activity with them.
For instance, if you are ill or simply not in the mood for sexual intimacy, your partner may claim that the Bible states it is your duty as a wife to have sex whenever you're asked.
Alternatively, your spouse may cite your marital vows as evidence that you must give in to all of their demands for sex, or they may convince you that others in your religious community agree with their stance.
Ultimately, you may feel pressured to comply because you don't want to violate your religious values.
2. Using religious texts to justify abuse
Religious abuse can involve using religious texts or beliefs to justify abusive behavior. For instance, a spouse who calls names or is physically violent may state that they are punishing you, in line with what is called for in religious texts.
Or, they may convince you that you deserve abusive behavior because you have not been a good spouse or failed to fulfill your spousal duties as outlined in religious doctrines.
3. Forcing you to follow their belief system
Having similar values, including shared religious beliefs, can benefit a marriage; however, your spouse should not force you to adhere to their religious convictions.
Perhaps you and your spouse belonged to different churches or religious denominations before marriage, but now that you're married, your spouse demands that you follow their belief system.
In this case, spiritual abuse in marriage may take the form of your spouse insisting that you convert to their religion or threatening to withhold affection or resources if you do not comply. They may also shame or put you down for adhering to a different religious doctrine than they do.
4. Instilling fear through religion
A spouse who uses religious or spiritual abuse tactics may try to intimidate or scare you into complying with their demands by using religion to support their viewpoints.
For instance, they may accuse you of committing sins if you do not comply with their wishes, or they may shame you into believing you'll be seen as immoral in the religious community.
Signs of spiritual manipulation can also lead you to believe that you'll be ostracized, punished by the church community, or subjected to eternity in Hell if you do not change your behavior.
5. They use religion to make you feel ashamed
Everyone makes mistakes, but in a marriage where there is spiritual abuse, you are likely to be made to feel unworthy for the slightest mistake.
A spiritual abuser may become enraged if your behavior is less than perfect, and they'll use religious doctrines to shame you and make you feel even more inferior.
For instance, the spiritual abuser may not approve of how you dress and then cite religious texts as evidence to make you believe that you are somehow impure or worthy of contempt.
The effects of marital, religious or spiritual abuse
Being subjected to marital spiritual abuse can damage not only your marriage but also your mental health and overall social identity.
First, the victims of religious or spiritual abuse may become distanced from their faith because they associate religion with abuse. They may shut themselves off from the rest of their religious community and even withdraw from friends because of the negative effects of religious abuse.
In addition, spiritual abuse in marriage can become quite distressing for the victimized spouse. They may struggle with guilt, low self-esteem, and feelings of worthlessness as they endure ongoing acts of abuse and put-downs from their spouse.
Over time, this can lead to the development of mental health symptoms related to depression, anxiety, and trauma.
Unfortunately, victims are often fearful of speaking out about spiritual abuse, which can lead to isolation and make the effects of abuse even more damaging.
Victims can become so isolated that they begin to question their sanity. They may even blame themselves for the abuse or convince themselves that their spouse is correct about the victim's shortcomings.
Ultimately, religious abuse victims may silence themselves because they think they will be negatively judged for speaking up, or they may even think religion justifies their abuse. This allows the cycle of abuse to go on, leading to worsened self-esteem, mental health, and well-being for the victim.
In summary, victims of spiritual abuse are likely to experience the following negative effects:
Confusion

Distress

Guilt

Feelings of worthlessness

Isolation

Depression

Anxiety

Trauma symptoms, like nightmares, negative views of the world, and hypervigilance
5 ways of healing from spiritual abuse
If you've been victimized by a perpetrator of religious or spiritual abuse, there are steps you can take to move toward healing:
1. Seek counseling or therapy
Working with a mental health professional like a therapist or counselor can help you to develop coping strategies and move forward from the negative effects of abuse.
It may also be helpful to attend marital counseling as a couple so that your spouse can learn about the impact their behavior has on you and develop healthier ways of communicating and connecting within the marriage.
2. Turn to support in the church
Talking with a trusted pastor, church leader, or group within your church can give you the support you need to challenge your spouse's abusive behaviors. Knowing that church leaders are aware of their behavior can prompt your spouse to make positive changes.
If you're fearful of opening up to others, a trusted church member can be your first step in gaining the support and confidence you need to stand up against spiritual abuse in your marriage.
3. Attend a support group
There are available support groups for victims of spousal abuse. Contact your local mental health center, hospital, or community center to learn about support groups. In many cases, these groups are confidential, and they can connect you with others who are facing similar struggles.
4. Practice self-care
Being subjected to ongoing spiritual abuse can create distress and trauma symptoms, so it's important to care for yourself.
You can begin to heal by caring for yourself with a healthy diet and regular exercise. Find activities you enjoy, and make time for them throughout your week.
Your spouse may have led you to believe that it's selfish or unholy to take time for yourself, but you're better able to care for your family when you care for yourself first. Incorporating healthy activities and those that bring joy into your routine can be an important part of the healing process.
Watch this video to learn the true meaning of self-care:
5. Contact your local domestic violence shelter
Local domestic violence shelters provide comfort, safety, and resources if you are unsafe in your marriage. You can contact a shelter anytime for resources, including assistance with safety planning and emergency housing.
If you're fearful that your spouse may find out about the call, consider borrowing a phone from a trusted friend or relative.
Alternatively, you can visit the website of the National Domestic Violence Hotline for support. The website allows you to quickly leave the page, if necessary for your safety, by pressing a large "X" button in the corner of the screen.
Sometimes, you and your partner can heal from spiritual abuse together and develop a healthier, more fulfilling marriage. Perhaps your spouse grew up witnessing religious or spiritual abuse and simply needs support and intervention to help them change their thinking patterns.
On the other hand, if your spouse refuses to change abusive behaviors, you may need to consider whether it's time to leave the marriage. Regardless of what your religious doctrines tell you, marriage is not intended to be a breeding ground for abuse and violence.
If you leave an abusive marriage for your physical and emotional safety, you are not immoral or otherwise worthy of contempt.
Some commonly asked questions
Spiritual abuse can be devastating to deal with. Here are some questions that can help clarify your doubts about it:
What is spiritual intimacy in marriage?
Within a marriage, spiritual intimacy refers to openly sharing aspects of your spirituality with your spouse. This can involve sharing your views about religion and the meaning of life.
With spiritual intimacy, there is openness and nonjudgmental sharing. You and your spouse are free to share your views without fear of being put down if your views differ.
On the other hand, with spiritual abuse, your spouse will impose their religious or spiritual views upon you and use religious doctrines to shame you or convince you to comply with their demands.
Does religious abuse only occur with certain religions?
Religious abuse can occur within the context of any religion. It doesn't matter what religious or spiritual practices a person follows. If they use their views to justify abuse or maintain power and control over their spouse, they engage in spiritual abuse.
Final takeaway
Spiritual abuse can harm a marriage, in addition to damaging the psychological well-being of the victim. When one partner uses religion as a weapon against the other, the marriage cannot flourish.
While it may not be as obvious as other forms of spousal abuse, such as physical violence, spiritual abuse can be quite harmful. In some cases, religious beliefs may even be used to justify physical attacks.
The bottom line is that spiritual abuse is just as much a violation of a spouse's rights as any other form of domestic abuse.
If you're experiencing spiritual or religious abuse in your marriage, help is available. Individual or marital counseling can equip you with the tools you need to recover from the abuse.
Remember, no one deserves to be emotionally abused in their marriage, and reaching out for help does not mean you've done anything wrong.
Share this article on
Want to have a happier, healthier marriage?
If you feel disconnected or frustrated about the state of your marriage but want to avoid separation and/or divorce, the marriage.com course meant for married couples is an excellent resource to help you overcome the most challenging aspects of being married.
More On This Topic
You May Also Like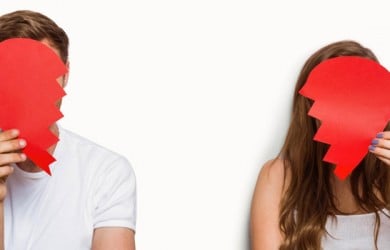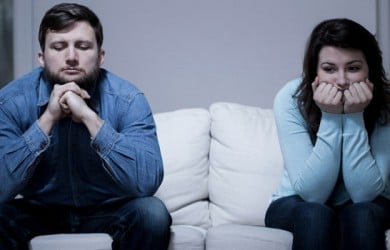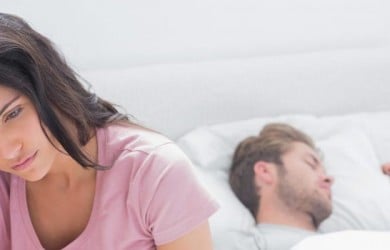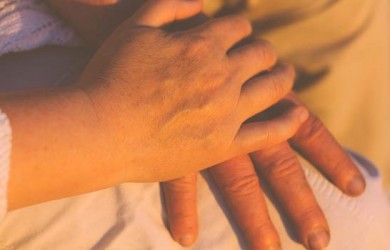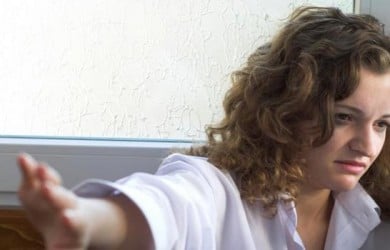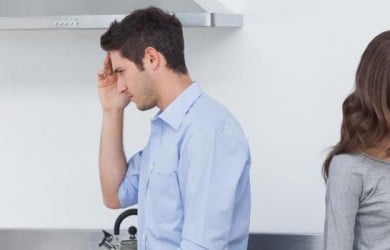 Popular Topics On Marriage Help