Complete Guide to Delivering a Perfect Best Man's Speech
Are you saddled with the responsibility of standing in for someone dear to you as the best man? This responsibility comes with the tradition of delivering the best man's speech.
Giving the best man's speech provides you with the opportunity to celebrate the loving union of two souls and wish them a future filled with blessings, good health, and happiness.
In this article, you will learn how to write and deliver an impeccable best man's speech that will leave a lasting impression on everyone present at the wedding.
What does a best man speech mean?
A best man speech is a speech that the best man gives at a wedding reception. Most times, the best man is usually very close to the groom, either related by blood or friendship.
The primary essence of the speech is to honor the couple, share stories about them, and wish them a blissful future together. Sometimes, the best man's speech ends with a toast, which everyone in the wedding reception participates in.
To learn more about a best man speech, read this book by Simon J. Bucknall titled The Best Man Speaker.
What are the vital dos and don'ts of a best man speech?
When it comes to how to write best man speech, there are some essential do's and don'ts to bear in mind.
Do's
Take time to prepare properly and rehearse it several times. When you practice, you feel more confident and less likely to make mistakes. If possible, go through some of the best man speech examples.
On how to write a best man speech, ensure the speech is short so that people don't get bored. The average audience at a wedding reception will prefer a sweet yet concise speech.
Be respectful and positive
Avoid giving offensive or negative remarks about the couple. Remember that it is their special day, so stick to the respectful and positive stories that will elevate their mood.
While a good portion of your speech focuses on the couple, spare some time to appreciate everyone sharing their happy day.
Don'ts
Concerning how to start a best man speech, ensure it is not impromptu. Adequate preparation is needed to give a successful speech.
Avoid sharing personal information that other people are not privy to regarding wedding speeches best man. Respect the couples' boundaries, and focus on general information that is not private or sensitive.
Don't focus on the Groom alone
On how to write the best man speech, be cautious about not focusing on the groom alone. Talk about his partner, and acknowledge their beautiful relationship.
Don't reveal past relationships
Bringing up past relationships about the couple might make them feel uncomfortable. Avoid delving into that aspect of their lives.
Watch this video on whether you should tell your partner about your past relationships or not:
Why is it essential to plan your speech ahead of time?
When writing a best man speech, there are several reasons why it is important to plan the speech ahead of time. One of these reasons is organization.
Planning helps you to organize your ideas and thoughts so that your speech is structured and the audience will find it easier to follow. Another reason to plan is to allow you to select the content of your speech carefully.
You will have ample time to remove the inappropriate offensive messages and content for the occasion. Ultimately, planning your speech ahead of time helps to build confidence. You will become more conversant with the speech; it reduces nervousness and makes it less likely for you to make mistakes.


What to avoid in the best man speech?
When giving the best man's speech, avoiding things that could make the speech inappropriate or uncomfortable is vital.
For instance, avoid delivering offensive jokes that could be hurtful to the couple and awkward to the guests.
Ensure your speech is not lengthy in order not to lose the audience's interest. Additionally, don't give inside jokes because only a few people will understand. Your speech should contain jokes that almost everyone can relate to.
4 tips for writing a great best man speech
If you were given the honor of being the best man for a wedding ceremony, it is imperative to know how to write an appropriate best man's speech. Here are some tips for a best man speech
When writing a best man's speech, you need to start early. It would be unsuitable to write the best man speech when it is close to the wedding because you might leave some important details out.
You may not have sufficient time to practice, and the speech may not be as great as envisaged. Spending more time to write the best man's speech comes with a high chance of great delivery.
Another essential tip to note when writing the best man's speech is to be as genuine as possible. You can employ nostalgia to amplify this effect by taking the guests down memory lane.
Tell them stories of how wonderful the couple are, and ensure you remain authentic to your speech. Do not change who you are because you want to impress the guest; take an approach that doesn't offend the guests and couple.
Some people make the mistake of including some offensive topics when giving the best man's speech. Be careful not to pass negative comments about marriage during the best man speech for wedding.
Avoid previous relationships, past divorces/marriages, addiction, drinking, offensive sex practices, etc. Your best man's speech should be focused on celebrating the couple instead of causing problems.
When curating the best man's speech, ensure it doesn't remain in your head. Even if you're a great orator, you need to pen down the speech so you don't miss any salient points.
You might get nervous that day, and it could affect your memory. You can use a small note card for convenience to write the speech.
For more tips on how to write a best man speech, check out this book by Wedding Mentor titled How to Give a Killer Best Man Speech.


Commonly asked questions
Here are some commonly thought queries along with their answers on preparing and delivering a memorable best man speech.
How much should the best man speech cost?
Writing a best man's speech does not cost money, except you want to hire a professional writer to craft some nice and heartfelt words for you. The cost will depend on their expertise and the customization you need.
What clothes should I wear to the best man speech?
When you want to give the best man speech at wedding, you should wear something befitting for the occasion. You can check with the wedding organizer or the couple if there is a special dress preference.
What is the ideal time to give the best man speech?
The ideal time to render the best man speech depends on the order of events. Sometimes, it can come after the couple's parents have given their speech.
How many drinks should I have before the best man speech?
Before you give the best man speech, ensure you stay off alcohol. If you have to drink, do it in moderation so it doesn't affect your composure and train of thought. It is advisable to take water to enhance your ability to speak well.
What if I don't remember my best man speech?
Reasons like stage fright or lack of preparation can prevent you from remembering your best man speech. To prevent this, ensure you prepare adequately by practicing, writing on a paper, speaking slowly, and trying to remain calm.
A speech to remember!
After reading this article on how to write a great best man's speech, you've seen that it is not as complicated as people make it to be.
Ensure you prepare beforehand, and choose the right words to make the couple happy. Bless the couple with your warmest words and share some words of wisdom to guide them toward a blissful journey.
Also, read this research study by Parisa Samadi and other authors on the keys to a good and lasting marriage. This might also give you a good head start.
Share this article on
Want to have a happier, healthier marriage?
If you feel disconnected or frustrated about the state of your marriage but want to avoid separation and/or divorce, the marriage.com course meant for married couples is an excellent resource to help you overcome the most challenging aspects of being married.
You May Also Like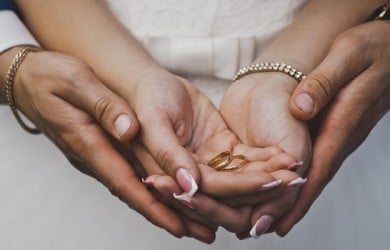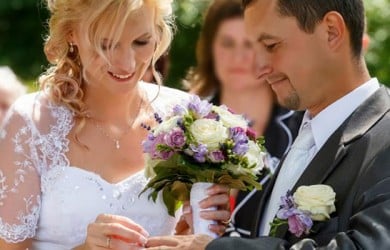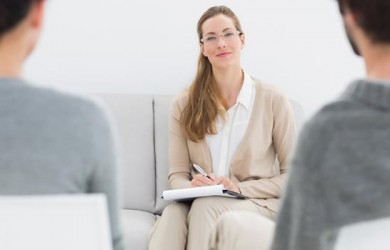 Popular Topics On Getting Married