49 Lack of Love Quotes to Stir the Soul
Love is a powerful and complicated emotion. It's a feeling that has a significant impact on us. However, a couple of times, a lack of love in our relationships can have a negative effect on us. This article lists some lack of love quotes to store your heart and speak to your spirit.
Love is a profound emotion that colors our lives with joy, meaning, and connection. Yet, amidst the many expressions of love, we sometimes encounter the painful reality of its absence. When we experience a lack of love, it can be a poignant reminder of our vulnerability and the complexities of the heart.
In this collection of lack of love quotes, we explore the poignant words of poets, writers, and thinkers who have beautifully articulated feelings of loneliness, heartache, and unrequited affection.
These no affection quotes offer solace to those who have felt unloved and unappreciated or who have struggled with self-love. They remind us that acknowledging and understanding our emotions can be the first step towards healing and finding the love we deserve.
Join us on this introspective journey as we delve into the depths of human emotion and the transformative power of love, even in its absence.
49 lack of love quotes to stir the soul
Delve into the raw emotions surrounding the absence of love with some love quotes. These quotes serve as a reminder that acknowledging our feelings can lead to healing and self-discovery.
If you feel low in a relationship, these lack of love quotes will stir your soul and soothe your mind and emotions. Read our lack of quotes hand-picked lines for you.
"Love is the absence of judgment." – Dalai Lama. From the finest lack of love quotes, this one speaks volumes about relationships and how love is nothing but embracing emotion without criticism.

"The greatest pain that comes from love is loving someone you can never have." – Unknown. A deprived of love quotes, there is agony in love, and the deepest of them is the longing for the unattainable.

"The opposite of love is not hate; it's indifference." – Elie Wiesel. Another brilliant lack of affection quotes speaks about the antithesis of love being apathy and not hostility.

"Sometimes, it's not the person you miss, but the feelings and moments you had when you were with them." – Unknown. This love-deprived quote tells that we desire the true essence of emotions and shared experiences instead of specific individual goals.

"Love is when you shed a tear and still want him, it's when he ignores you, and you still love him; it's when he loves another girl, but you still smile and say, 'I'm happy for you.'" – Unknown. Here is a from

lack of intimacy

quotes.

"It hurts when you have someone in your heart but can't have them in your arms." – Unknown. Here is a classic from the list of no-affection quotes. Pain stays in one's heart for a long time when one holds the loved one close, but the embrace remains out of reach.

"To be rejected by someone doesn't mean you should also reject yourself or that you should think of yourself as a lesser person. It doesn't mean that nobody will ever love you anymore." – Jocelyn Soriano.

"The hardest thing about love is that you can't force anyone to feel the same way." – Unknown. This quote stresses that love is a feeling that cannot be thrust upon someone else. It's a mutual feeling that must stem from the heart.

"The greatest tragedy of life is not unanswered prayer, but unoffered prayer." – F.B. Meyer. A quote describes the feeling that the absence of love is no unrequited love. It's a failure to express and offer emotion to the other person.

"Sometimes, the one thing you're looking for is the one thing you can't see." – Unknown. It's a frequent situation where we desire something already before us, yet we fail to recognize it.

"Unrequited love does not die; it's only beaten down to a secret place where it hides, curled and wounded." – Elle Newmark. Is there unrequited love? Then remember, this is not going to fade away. It just continues to thrive in a subdued state.

"Unrequited love is the infinite curse of a lonely heart." – Christina Westover

"One-sided love is better than none, right?" – Unknown

"You can't make someone love you; all you can do is be someone who can be loved; the rest is up to the person to realize your worth." – Unknown

"The saddest thing in the world is loving someone who used to love you." – Unknown

"Love unreturned is like a question without an answer." – Unknown

"Love that remains longest in your heart is the one that is not returned." – Unknown

"One day, someone will walk into your life and make you realize why it never worked out with anyone else." – Unknown

"Sometimes the person you love doesn't deserve you." – Unknown.

"The worst feeling is pretending you don't care about something when it's all you seem to think about." – Unknown
"It's sad when you realize you aren't as important to someone as you thought you were." – Unknown.

"Love never dies a natural death. It dies because we don't know how to replenish its source." – Anais Nin. A quote that stressed that love is a feeling that will not fade away naturally. It may wither and die only when we fail to nurture it to sustain it.

"When you give up on someone, it's not because you don't care anymore, but because you realize they don't." – Unknown

"We all have that one person we would take back in a second, no matter how much they hurt us in the past." – Unknown

"I love you, and because I love you, I would sooner have you hate me for telling you the truth than adore me for telling you lies." – Pietro Aretino

"When you love someone, and they don't love you back, it's hard to find a way to keep yourself on track." – Unknown

"The worst feeling is feeling unwanted by the person you want the most." – Unknown

"Love is like a puzzle. When you're in love, all the pieces fit, but when your heart gets broken, it takes a while to get everything back together." – Unknown

"When you love someone, you give them your heart and soul. If they decide to leave, there's nothing you can do but watch them go." – Unknown

"It's better to have

loved and lost

than never to have loved at all." – Alfred Lord Tennyson
"Love is not affectionate feeling, but a steady wish for the loved person's ultimate good as far as it can be obtained." – C.S. Lewis

"The heart was made to be broken." – Oscar Wilde

"Love is never lost. If not reciprocated, it will flow back and soften and purify the heart." – Washington Irving

"The course of true love never did run smoothly." – William Shakespeare

"Love is never wanting to lose faith, never wanting to give up, and never truly moving on. Love is knowing and praying in the deepest part of what's left of your heart that they feel the same." – Unknown

"Love is missing someone whenever you're apart, but somehow feeling warm inside because you're close in heart." – Kay Knudsen
"One day, I might forgive you. But trust? That will never be regained." – Unknown

"There is a distinct, awful pain that comes with loving someone more than they love you." – Steve Maraboli

"To be your friend was all I ever wanted; to be your lover was all I ever dreamed." – Valerie Lombardo. A quote that expresses the desire to have a solid and meaningful friendship with someone along with harboring a dream of being their romantic partner.

"Love can sometimes be magic, but magic can sometimes just be an illusion." – Javan
"Although it's difficult today to see beyond the sorrow, May looking back in memory help comfort you tomorrow."- Unknown.

"The most painful thing is losing yourself in the process of loving someone too much and forgetting that you are special too." – Ernest Hemingway

"To burn with desire and keep quiet about it is the greatest punishment we can bring on ourselves." – Federico García Lorca

"When you love someone, you love the person as they are, and not as you'd like them to be." – Leo Tolstoy

"I have loved to the point of

madness

, that which is called madness, that which to me is the only sensible way to love." – Françoise Sagan

"The worst loneliness is not to be comfortable with yourself." – Mark Twain

"The most painful thing is to be loved and then abandoned" – Unknown. This quote expresses the pain in abundance and yet in a simplistic manner- the agonizing experience of receiving love from someone and then being deserted or left behind by them.

"The pain of love is the pain of being alive. It is a perpetual wound." – Maureen Duffy

"If you find someone you love in your life, then hang on to that love." – Princess Diana
Watch this video to learn how to choose a partner wisely:
Final thoughts
Having read these interesting love deprived quotes, we are sure your empty feeling or loneliness may have been in your mind.
The quotations we've looked up for you will soothe your heart and mind to strike a chord with your emotions. Some may be answers to your problems, while others may be ways to find love.
If you still feel lonely, seeking counseling, direction, support, or assistance is wise to tackle your emotions, self-love, and relationship. Let these quotations serve as a reminder that we are not alone in experiencing a lack of love and that there are solutions available. Use this chance to reflect.
Share this article on
Want to have a happier, healthier marriage?
If you feel disconnected or frustrated about the state of your marriage but want to avoid separation and/or divorce, the marriage.com course meant for married couples is an excellent resource to help you overcome the most challenging aspects of being married.
Learn More On This Topic
You May Also Like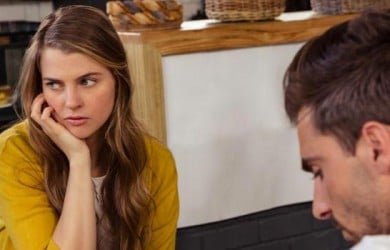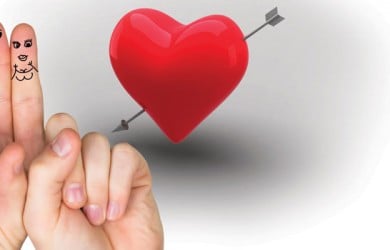 Popular Topics On Married Life