Surprising Secret to Self Love That Most People Miss
Most people misunderstand self-love – it's a tricky concept because it can be difficult for people to do. Why? Well because strangely loving yourself (which is essentially what self-love is – or at least should be) seems to be something that is very difficult for many people to do.
Is self-love self-care?
Instead, people might plod along in their life undertaking a few 'self-love' or 'self-care' practices, you know, they might book themselves in for a regular haircut as a treat! Perhaps they might book a massage or take a walk, read a book or take a long relaxing bath under the impression that these 'self-care' practices should help to make oneself feel self love, shouldn't they?
Self-care does not make people love themselves
Chances are no, they probably won't touch the surface, not least because everybody should be able to take the time out to have a haircut! But also because in an extreme example, a person with low esteem, who enjoys a relaxing bath or indulges in time to read a book might be able to enjoy that moment of time, but without effort such 'self-love' practices are never going to change how that person feels about themselves, or how they experience self-love.
These popular self-care practices are never going to reach the soul of the person with low esteem enough to help them find a way to practice self-love.
But the problem is that the typical self-love practices that people use to attempt to make themselves feel better don't even reach the soul of a 'normal' person who doesn't have issues with low esteem.
Is self love narcissistic?
It's almost as though we've been conditioned to forget to love ourselves, to practice self-hate instead of self-love and to even feel somewhat embarrassed or ashamed when we compliment ourselves, after all, isn't that narcissistic?
The answer is no, by the way.
Loving yourself, practicing self-love, and praising yourself is by no means narcissistic as a stand-alone trait.
But it is a trait that is lacking in most people.
Self-love is loving yourself – It's not a task
So, even though many articles found online will demonstrate ways to 'practice self-love' we propose that the biggest and most important step in such practices is to learn to love yourself.
We mean really love yourself, there's no excuse for lipservice in such matters especially not because how we experience self-love, or it's very popular opposite ' self-hate' occurs in our minds and our physiology. It then begins to manifest in our experiences in life and enforces our mental and physiological choices.
Which is why self-care practices as a form of self-love are not going to do anything to help a person learn the real life-changing self-love that we all deserve to experience.
How do we learn to love ourselves?
Practicing self-love with it's truest intention in mind should start with the question 'how do I love myself? This question will cause an individual's mind to think about why they don't love themselves enough, which often helps us to figure out how to solve the problem.
Also, noticing when we are practicing self-hate, or disempowering ourselves when we should be practicing self-love is also a great way to start to ring the changes. You can be anywhere in your life, doing any task you must do, and you can still bring your awareness to the times when YOU decide that you are not good enough and then correcting this pattern.
Just even thinking about these questions will stir up something in your physiology, which serves to demonstrate that these types of self-love practices are really making a difference, whereas the more 'superficial self-love practices' you may have tried in the past don't really change your internal physiology that much, aside from helping you to feel relaxed or good temporarily.
Correcting your internal self-talk
So, what do you do when you notice that you do not love yourself, that you are practicing self-hate, or are disempowering yourself.
The answer is simple!
Repeat in your mind over and over again any of these statements (ideally start with the first one though);
'I am enough,'

'I am good,'

'I' am capable.'

'I am perfect.'

'I am loved.'

'I am loving.'

'I am kind.'

'I am _______ (insert any kind comment you might like to make to yourself.)
Allow your physiology to really experience the feeling of being 'enough' even if at first you can only do it for one second.
But don't give up and don't stop chanting until the feeling of unworthiness has passed.
Do this exercise wholeheartedly and watch how not only your confidence and esteem grow but also how wonderful confidence inducing, empowering and amazing experiences start to come your way.
Now, this form of self-love might not be the most indulgent, but it is one of the most effective ways of taking control of yourself, your soul and your psyche right now.
Self-love is something we all should express to ourselves; it's something we should feel – it's not an experience though – self-love is a state of existence. And when you've reached that place, where you stop disempowering yourself and you start to genuinely like and accept who you are there's nothing wrong with indulging in a few of the wonderful 'self-love' experiences that are so popular these days.
Just because you love and accept yourself and you know you are entitled to such indulgences!
Share this article on
Want to have a happier, healthier marriage?
If you feel disconnected or frustrated about the state of your marriage but want to avoid separation and/or divorce, the marriage.com course meant for married couples is an excellent resource to help you overcome the most challenging aspects of being married.
More On This Topic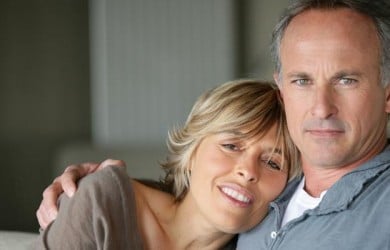 You May Also Like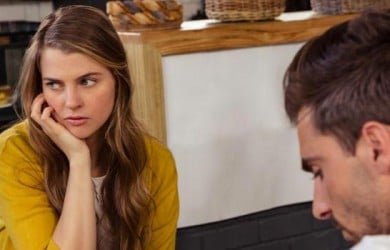 Popular Topics On Married Life