How Many Couples End up Filing for Divorce After Separation
Do you feel that your marriage has hit rock bottom? Do you think that marriage separation is the only answer to this problem?
When a married couple plans to separate, people all around them start to assume that they are headed towards divorce. However, this isn't always the case.
It is natural for you to be wanting to break-free from your annoying relationship for a while. But it doesn't have to be forever.
A trial separation is one of the better options when it comes to marital separation. A trial separation is a type of marriage separation, but living together is possible.
Moreover, it is a type of healing separation wherein you keep the door to reconciliation wide open.
Most couples rely on temporary separation as a means of working on their marriage and bringing back the spark in their life. In case this plan fails, some might opt for divorce, whereas some stay in the separation phase for a longer duration.
Now you might wonder, how long should a separation last? And, what are the rules of separation in marriage?
When you are separated from your spouse, you cannot have fixed marriage separation guidelines on how to handle the separation of a marriage or what not to do during a separation.
Every couple is unique, and taking a break from marriage can have different outcomes for different couples.
Statistics on marriage separation
If you are separating from your spouse, it is obvious for you to think about how many separations end in a divorce.
Studies suggest that even though 87% of couples end up filing for divorce, the remaining 13% reconcile after a separation.
Although the percentage of people reconciling is lower than the ones opting for divorce, remember that you can be in that 13 percent.
But, you need to keep in mind that reconciliation can only happen if both parties are willing for it and if you have a hope of winning back the love you've lost.
Also Watch: 7 Most Common Reasons for Divorce
Reconciliation after marriage separation
If you want to save your marriage, there is no harm in putting in some additional efforts for one last time. You, going the extra mile, can fetch you wonderful results.
So, here are given some useful tips that can help you in your bid to reconcile after a marriage separation.
1. Choose your words carefully
You must have tried being nasty with your spouse all this while. But, did it help you in any way?
Perhaps not!
So, it is imperative that you choose your words very wisely during a marriage separation as every word becomes important.
When speaking to your spouse, keep in mind that they will listen very intently as to what you say and try to work out how you feel.
If you are quick to judge and put the blame on one another, you will verify that the only viable option is divorce.
2. See things from their view
You must have been really busy thinking about your pain and how you have been affected all this while. Now that you have opted for marriage separation try to utilize the time to broaden your perspective.
It's not just you who is facing the consequences of the separation; it's your spouse too!
For once, stop trying to justify yourself and instead use this time to see things from their perspective.
During this separation period, try to understand how your partner feels when you do something wrong in the relationship and make amends to fix this issue.
3. Avoid being clingy
People opt for separation when they need time to think and be by themselves. If you continue being clingy at this time, then this will turn off your spouse.
Since they are not in a mood to be around you, then stalking them, bugging them, or begging for them to come back will only ruin your relationship and push them further away. Being needy will make way to divorce.
So, even if you are tempted to cry your heart out, control your urge of clinginess. Express yourself honestly, but without playing the victim card, and when the time is right.
Your partner can get pleasantly surprised by seeing your newfound positive approach and become willing to listen to your part. This is how you can better your chances of reconciliation after marriage separation.
4. Maintain a connection
Since you both are making changes in your life, things are bound to affect your relationship in some way or another.
Even if you feel you haven't changed a bit, your spouse might feel different and interact with you differently. When you do not carry the annoying, frustrating, and blaming aura around you, this will be very visible to your spouse.
This way, your spouse can warm up to you, thereby increasing the chances of reviving your relationship.
In times like this, it is essential that you reach out to your spouse and make plans to hang out together instead of completely shutting them out. This way, you won't feel the need to forget your previous life and move on too quickly.
Choosing marriage separation doesn't mean you shouldn't maintain a connection with your spouse. You don't have to disconnect entirely.
Of course, you have a right to maintain the distance. But, bonding and feelings can never end abruptly. So, instead of being strangers, you can try to include your partner in your life whenever you can.
This way, you will increase the chances of reconciling with your significant other.
Marriage separation is a painful process, not just for you but also for your spouse. Take all the time in this world to think about what exactly you want in life.
But, at the same time, have an open mindset to see what your spouse is feeling. People can change for good. So, don't hold any bias to miss out on the good in your life.
Share this article on
Want to have a happier, healthier marriage?
If you feel disconnected or frustrated about the state of your marriage but want to avoid separation and/or divorce, the marriage.com course meant for married couples is an excellent resource to help you overcome the most challenging aspects of being married.
Learn More On This Topic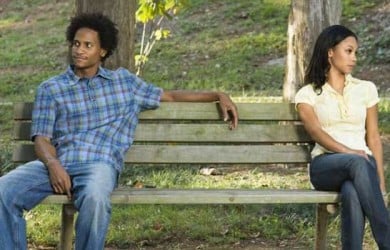 You May Also Like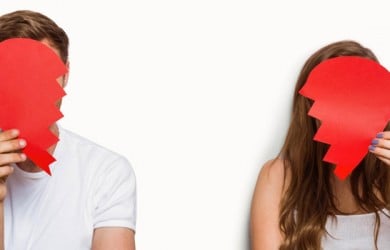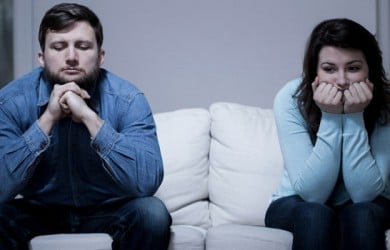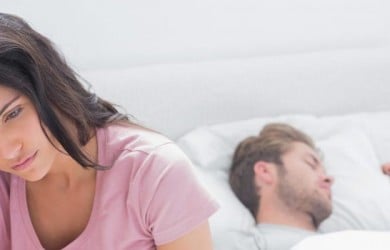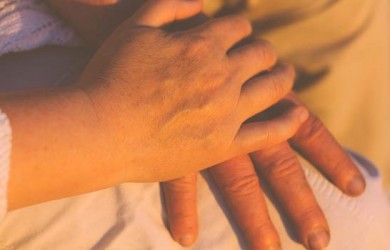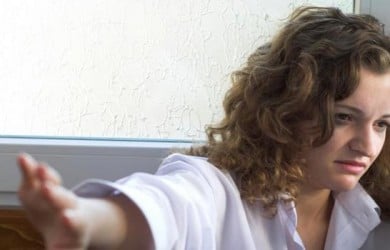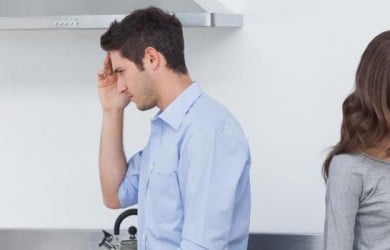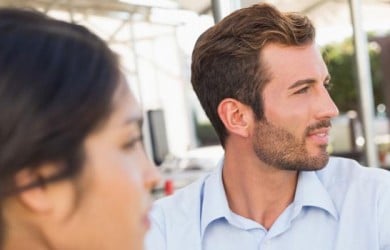 Popular Topics On Marriage Help