Divorce Counseling: How to Turn Your Marriage Around
The divorce rate in the United States is almost 50%, research says. It seems like a scary number! One might ask, how is it possible to have so many divorces when counseling for divorce is so common?
Well, another not so popular number around us is also significant in the story. The rate of saved marriages after the therapy inspired by problems in the relationship is around 50%. That means that every other couple that agreed to see a therapist will save its marriage. Couples that call their lawyers first, and not their therapists, have almost a 100% chance to get divorced because the lawyers don't care about the health of their clients, nor their future.
So, do you want your marriage to be saved? If yes, counseling is the answer.
What is divorce counseling? What is the role of couple counsellors?
Divorce counseling is a type of counseling done to relieve the stress of separation and divorce. Divorce is a painful process. Therapists play an essential role throughout the process of considering divorce.
Divorce therapists help children with changing family dynamics.

Counselors provide couples counseling tips and help to ascertain whether or not divorce is important.

They help to cope with the stress with divorce therapy techniques like focused muscle relaxation and mindful meditation.

They help establish positive communication during marriage counseling when you want a divorce.
The main goal of the therapists counseling for divorce is to address any issue of pre-divorce, during the process and post-divorce counseling tips.
Why is divorce counseling important?
It is okay if you decide that marriage will not work after making several attempts. It is vital to give your marriage numerous chances before arriving at a decision. That is when divorce counseling for couples takes place to understand. At the same time, there could be marriages that have reached a misunderstanding and need counseling.
So, do marriage counselors ever recommend divorce?
Well, not necessarily? Divorce counselors help understand the pros and cons and do not provide divorce as a correct solution. If the couple wish to sort out the marital problems and want to ask how to save a marriage on the brink of divorce or seek answers to 'Can my relationship be saved?' Counseling for divorce will give you a clear picture of your situation and what is the real problem in the relationship.
Now and then, we do something that we were not supposed to do, but before we did it, we were sure it was the right thing, and we can't go wrong with our decision. It's precisely the same as our actions in marriage.
It is the same with almost everything in our lives. When we think about divorce, the first thing we point to as a problem is someone else. That someone most often is our spouse. We are unable to realize the true meaning of the problem when we argue about something because that is our basic nature. It takes two to tango, and for separation, both partners are responsible.
Of course, infidelity is excluded in the previous statement. When there is cheating involved, it is okay to discuss the word "divorce," but with that being said, no one should point the problem at the cheater or the cheated exclusively.
There is always a reason for cheating, and that reason has a wide range of possibilities.
If there could be marriage-saving tips for how to save a failing marriage, that's where counseling for divorce comes into play.
Going to a professional is the first step. The best way is for the therapist to work with both the partners. Solo therapy is also helpful. Through conversation and known methods, divorce counseling will help you and your partner keep the marriage alive and healthy. Specific couple counseling exercises help a great deal.
The divorce therapist will help you see the real issues, make you focus on the positive side of your marriage, teach you how to communicate with each other, and will light the flame in your relationship once again.
It is essential to know that if you want to keep your marriage. You need to have an open mind about the therapy and trust the divorce therapist's methods. People who go for divorce counseling, but are hardly even interested in it, will probably get out of it without any benefit.
If you think that counseling for divorce is a waste of time, read the beginning of this text. You will learn how many couples saved their marriage because of therapy. Even couples that strongly decided to divorce for specific reasons, through counseling realized that therapy can solve their problems . They also realized that they can overcome the situation with dedicated divorce counseling for couples
Counseling the child- How to help a child deal with divorce
Last thing to have in mind if you still can't decide about seeing a therapist are children. It is a proven fact that children who grow in healthy families are happier and will be raised in the best way possible. Children from divorced families have difficulties in different areas of life and are generally more unhappy in later life.
Children experience the stress of divorce differently. With their whole life in front of them, the couple should tackle the situation sensitively. They should discuss the decision considering the child's temperament, age, and maturity.
While disclosing the news to the child, make sure to keep the following tips in mind:
Ensure both parents sit and talk about the decision and explain it as a natural part of life to ease the tension.

Encourage them to express their emotions of frustration, contemplation, anger, etc. It is necessary for them to let these emotions out.

Avoid talking ill about the other parent. Avoid any negative communication. There shouldn't be any blame game during the process

Continue consulting the therapist. Involve children so that they feel more comfortable and assured.
Checkout this video to know more about what children expect from parents through the divorce process.
Share this article on
Want to have a happier, healthier marriage?
If you feel disconnected or frustrated about the state of your marriage but want to avoid separation and/or divorce, the marriage.com course meant for married couples is an excellent resource to help you overcome the most challenging aspects of being married.
More On This Topic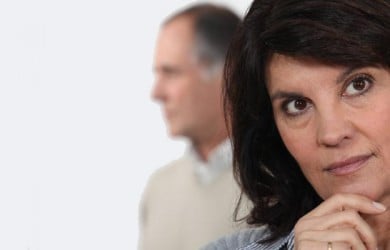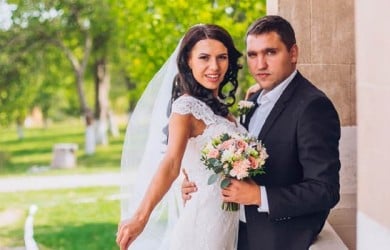 Recent Articles
You May Also Like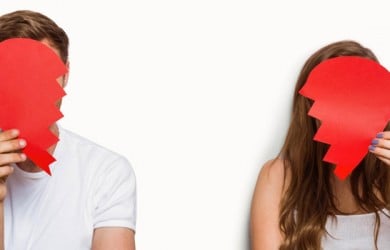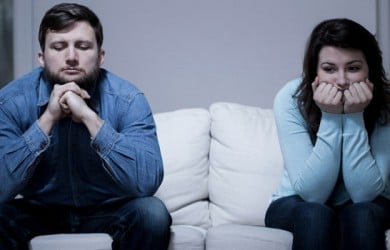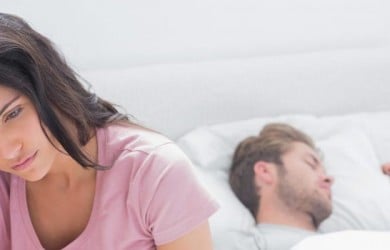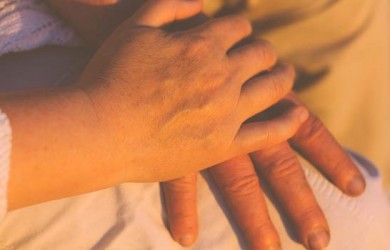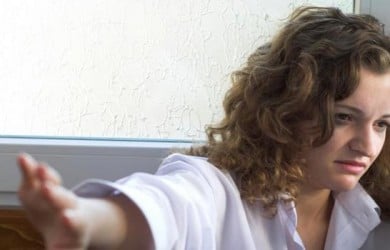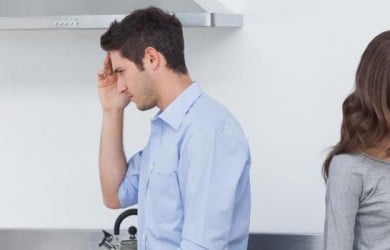 Popular Topics On Marriage Help