7 Ways to Avoid Relationship Arguments During Lockdown
Coronavirus lockdowns worldwide have drastically changed the dynamics of our relationships. At first, people romanticized the idea of being locked at home with their partners or families. However, within weeks, the charm of spending so much time together was replaced by feelings of suffocation. People started to get frustrated and that's when the relationship arguments started. Before the lockdown, if we were stressed, we could just head out to the gym to blow off some steam.
Now, people have just become bickering couples and are arguing every day in a relationship. Heading out is no longer an option, which makes us feel frustrated, and stressed. It is these elevated levels of stress that give rise to relationship arguments. It results in us lashing out at our partners, and leads to constant bickering.
So, how do you deal with arguments during these stressful times?
Well, if you are seeking ways for avoiding arguments or stopping constant bickering with your spouse, we are here to help you with how to handle relationship arguments.
Here are 7 tips for how to avoid arguments during the lockdown.
1. Set aside time for conscious communication
When you're convinced that your point of view is the "right one," you are likely to ignore what your partner is saying and instead just wait for them to finish so you can talk. This is where conscious communication comes in as it introduces mindfulness to your conversations. This means that you listen actively to your partner and remain open to other points of view.
So, how to stop bickering in a relationship?
Set aside time for conscious communication. If you find that both of you tend to talk over each other which incurs relationship arguments, use a timer during your conscious communication exercises. This will ensure that both of you get a chance to speak without any interruptions, which includes negative facial expressions including eye rolls and sneers.
2. Create and respect boundaries
The pandemic has changed the world as we know it, and our regular schedules have gone for a toss. Create a new family schedule based on work responsibilities, and household chores, and duties. Set up individual workspaces in different areas of your home so that each of you has a designated area where you can focus completely on work.
If both of you are working from home while taking care of your kids, you will need to create a schedule for your kids' study timings. Each of you would take turns with childcare duties while the other works.
Respect each other's space, and time and make sure that you do not disturb your partner during their work hours. Constant distractions and disturbances during work hours are frustrating and work quality. Interruptions are also likely to result in you and your partner being on edge which will trigger unnecessary bickering.
3. Make time for each other
You're together 24X7 because of the lockdown. So you might not realize that both of you need to make time for each other. Most of the time that you spend with your spouse is geared towards a common goal, whether it's taking care of the kids or tackling household chores together.
One of the relationship argument tips is to give each other time. Make time for each other so that you can spend time strengthening your bond and drawing strength from each other. If your kids do not need constant supervision, you can even enjoy date night once a week.
4. Schedule daily alone time
Taking care of your kids and your partner is important but do not neglect yourself in the process. When couples argue constantly, and these relationship arguments increase with time, it calls for spending alone time. It keeps relationships healthy.
Schedule a little alone time every single day or even twice a day, if possible. Use this time to read a book, meditate, listen to music or enjoy a nice long soak in your bathtub.
Spending time alone also gives you a chance for self-reflection, and helps you realize aspects of your personality that may get in the way of your relationship with your partner. Self-care is especially important in these troubling times as it allows you to relax, de-stress and thereby, avoid relationship arguments.
5. Learn to let go
Social distancing is now the new "normal" but we are still struggling to deal with all the changes we have experienced since the lockdown began. The constant uncertainty along with fear and anxiety can take a toll on us, and sometimes we take our stress out on our partners. We snap at them for the smallest of issues, and soon we fall into a pattern of continuous bickering, which can cause a rift in your relationship.
Learn to let go of the little things. Don't hold grudges and don't keep score. This is the only way for stopping an argument in the relationship, and work towards a strong and happy bond.
6. Be aware of your annoying habits
Daily annoyances such as the toilet seat that's always up, the pile of dirty clothes on the floor, the empty milk carton in the fridge can engender relationship arguments too, especially in times of stress. This often leads to one-upping and tit-for-tat behaviors, which will result in constant bickering.
Have an open discussion with your partner about your habits that annoy them as well as their habits that annoy you. Discuss ways in which these can be tackled, especially if these habits impact your relationship.
7. Express your admiration for your partner
Admiration is one of the most important but often overlooked aspects of a healthy relationship. Without mutual admiration and respect, the bonds that hold you together will start to weaken over time. Not expressing your admiration can make your partner feel taken for granted, which can lead to bitterness, and bickering.
Complimenting affirms the personality, and encourages the person to be better than they are. The video below highlights some golden rules of complimenting. In order to be specific with your compliments, you need to find out about the individual you want to compliment. Take a look:
Couples who express their admiration on a regular basis make it a habit to notice the good in their partners. Complimenting your partner on their success also reflects your pride in their abilities, which in turn helps to bolster their self-confidence and improve their self-image.
This lockdown poses a lot of challenges, especially in our relationships. The first step in strengthening our relationship is to acknowledge the short-term and long-term impact of the lockdown on our emotional health. If your partner says that you have become short-tempered and irritable, don't just dismiss this as a trivial matter, instead look within yourself and understand the root cause of the problem. Keep in mind that your partner is not your opponent so work together to find solutions and put time and effort into maintaining your relationship.
Share this article on
Want to have a happier, healthier marriage?
If you feel disconnected or frustrated about the state of your marriage but want to avoid separation and/or divorce, the marriage.com course meant for married couples is an excellent resource to help you overcome the most challenging aspects of being married.
Learn More On This Topic
You May Also Like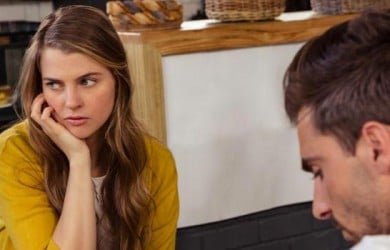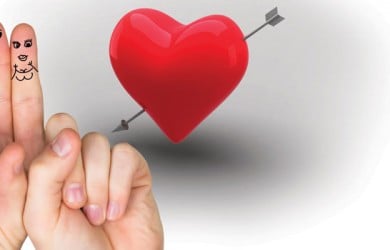 Popular Topics On Married Life