Bio-Dome Marriage: 5 Tips for Safety & Security with your Spouse
The majority of my clients know that I tend to use random, sometimes silly analogies and references to help drive my points home in therapy. I, for one, am a visual learner so having some sort of connecting allegory makes it far more likely that I will apply the topic at hand. So, recently in a couple's session, I had to laugh at myself when I referenced the movie, "Bio Dome" to explain the importance of safety and security in a marriage. If you don't remember, "Bio Dome" was the 1996 film starring Pauly Shore and Stephen Baldwin. It was a ridiculous movie where somehow two friends get themselves locked into an experimental dome and are forced to survive without outside contact for a year. Sounds thrilling, doesn't it? Fan or not, it does provide a great example to help us understand the value of fostering security in a marriage so that it can fully thrive.
Here's a quick "Bio-Dome" plot summary
A team of scientists create a fully-functioning ecosystem that is both safe and separate from the outside world. It provides a lush environment consisting of all of one's basic needs; that is, until the two main characters begin to infiltrate and ruin the beautiful ecosystem and are forced to confront their reckless behavior in order to save the Bio-Dome. So, how does that connect to marriage? Strangely enough, it provides a picture of what we should hope to achieve and attain with our spouses.
You see, one of the foundational needs of a healthy marriage is a sense of security and safety. Security meaning we know that our person is going to stick by us through thick and thin. Security meaning our person isn't going to leave when things get tough. Security meaning our person has committed to loving us in good times and bad, on pretty days and ugly days, in sickness and in health, when we make mistakes or say the wrong thing. Security meaning we know both spouses are in it "for-ev-er" (Yep – another 90's movie reference for you! "The Sandlot").
Safety meaning that we can be fully authentic with our person. Safety meaning we don't have to hide or play games. Safety meaning we can be lovingly honest and not have to fear difficult conversations. Safety meaning we feel the freedom to admit our faults and own them without blame-shifting or defensiveness.
And like the Bio-Dome, when safety and security exist within a marriage, they provide a happy little safe-haven where the two of you can exist together without fear, without subtext, without tension or walking on eggshells. It sounds idyllic but unfortunately most of us struggle to create this kind of safety and security within our marriages because of our pride and insecurities. So here are a few tips on how to harvest an environment that will allow you and your spouse to live in your own little "Bio-Dome":
1. Create an atmosphere of empathy and understanding rather than judgment
If your spouse had a tough day at work, commiserate with them rather than offering solutions. If your spouse is expressing feelings to you, avoid trying to dissuade them from those emotions and validate instead. If your spouse does something differently than you do that is not a true "right or wrong", give them the freedom to operate without casting your judgment based on personal preference.
2. Listen to understand, not to react. Listen to hear, not to respond
So many of my clients begin a conversation gently and with good intentions, yet quickly get caught up in a ping-pong game of defensiveness and deflection. Rather than absorbing what their partner says, they deny or refute, and the conversation rapidly implodes until both partners are left feeling exhausted and misunderstood. This pattern makes confrontation unappealing and couples eventually learn to avoid difficult topics altogether just to keep the peace. So next time your partner brings something to the table, try to understand, try to put yourself in their shoes, try to remember that their reality is true to them, even if you don't agree. Validate. Ask questions. Admit fault.
3. Don't budge
What I mean by this is don't go anywhere. The moment security gets shaken is the moment things begin to fall apart in a marriage. By security, I don't mean financial or self-worth. What I mean is a security that both spouses have fully bought-in. This means don't walk out on a fight unless you have agreed to take a time-out. This means don't use the word "divorce" when things are heated. This means don't take off your wedding band when you are hurting (and please don't throw it at the other person either). In order for safety to be achieved, you have to know that your person isn't going anywhere. And any actions and words pointing to the potential of not having a future together form cracks in the foundation that will eventually bring the whole house down.
4. Be authentic
I often tell couples in marriage the acronym "KISS" (Keep It Simple, Stupid). Simplicity in a marriage is a beautiful thing. Imagine the freedom of not having to tiptoe around certain topics. Imagine the joy of being able to fully be yourself and not hide for fear of ridicule. Imagine your partner telling you something without you wondering if there is a hidden meaning behind it. As you are giving your partner the freedom to be fully authentic by creating an atmosphere of acceptance, it is important for you to also remove any walls you might have in order to move from self-preservation to true genuineness.
5. Know your triggers and core wounds
We all have hurts – from our childhood, from old relationships, and even from our present marriage. These core wounds, when tapped into, can easily trigger us into fight, flight, or flee mode. Unfortunately, most of us do not know our triggers and wonder how an innocent conversation about finances so quickly turned into a huge fight about responsibility. It is important for both spouses to open up about those areas of insecurity, self-doubt, and pain. And then to follow up with a discussion about what types of comments, looks, questions, etcetera might trigger those old feelings to well up. Again, be sure to validate and understand your partner's hurts rather than talk him or her out of them.
I guess to sum it up, safety and security happen best when we remember the humanness that goes into marriage. We are two imperfect beings trying to do life together. We have hurts, we have egos which are easily bruised, and we have within our nature a desire to protect ourselves from pain. Today, try to see your partner as human.
Know that they go through a lot themselves. Know that they've been burned in the past, by you and by others. And know that their feelings are important and real and valid – just as much as yours are. I challenge you to sit down with your partner this week and talk about ways to create more security in your marriage so that you, like Pauly Shore and Stephen Baldwin, can happily dance, enjoy, and be yourselves in your Bio-Dome of safety called marriage.
Share this article on
Want to have a happier, healthier marriage?
If you feel disconnected or frustrated about the state of your marriage but want to avoid separation and/or divorce, the marriage.com course meant for married couples is an excellent resource to help you overcome the most challenging aspects of being married.
Learn More On This Topic
You May Also Like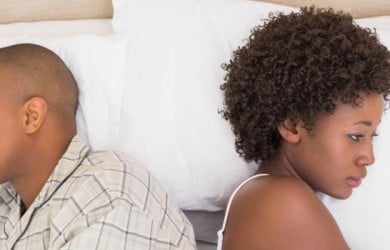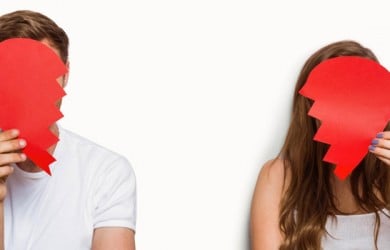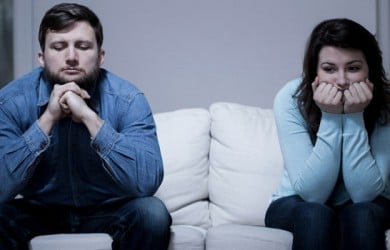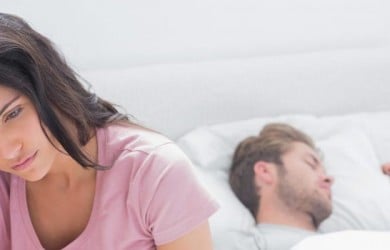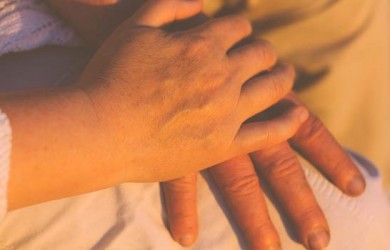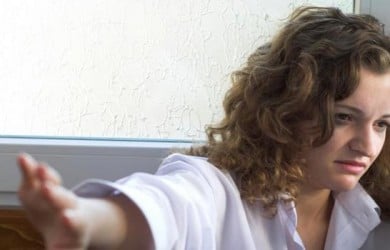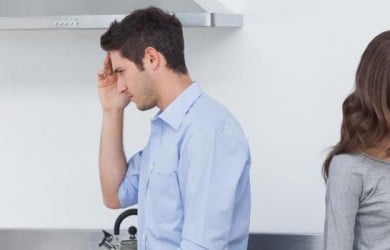 Recent Articles
Popular Topics On Marriage Help