Inspired to Love Deeply: New Year Quotes
A newborn. Wrinkled skin, fervent cry, bright eyes, limitless possibilities. Isn't the New Year wonderful? Even if the fading year has been a struggle for us and those we love, January 1 arrives with the fresh hope of a baby.
We make resolutions, we learn from past missteps, we do our best to love our partners and families with greater intensity and mutual respect. Some even plant a trip. Imagine that for a minute.
Planting a tree in the midst of the cold is powerful to show those around you, "I believe in the possibilities of this New Year."
Another thing that can have a positive impact on your life as the new year is just around the corner, they ate the happy new year sayings also know as new year quotes and sayings, best new year wish, happy new year love quotes, new year couple quotes, and even inspirational new years messages
Read on to peruse happy New Year quotes for lovers. These inspiring and romantic new years eve quotes for lovers are intended to encourage you and the one you love to build-up each other so that your partnering bliss may deepen.
Offered by some of the most profound visionaries around us, the quotes should be sewn with your partner frequently. Cheers as you begin the new year together.
Our favorite romantic happy New Year quotes:
1. It's the end of the year when I reflect on all that has passed over these past 12 months, there is one constant: my love for you. I cannot imagine my life without you in it. Being with you at this special time of year is the greatest gift of all. – Author Unknown
2. "Take a leap of faith and begin this wondrous new year by believing. Believe in yourself. And believe that there is a loving Source – a Sower of Dreams – just waiting to be asked to help you make your dreams come true." – Sarah Ban Breathnach
3. "I hope that in this year to come, you make mistakes. Because if you are making mistakes, then you are making new things, trying new things, learning, living, pushing yourself, changing yourself, changing your world. You're doing things you've never done before, and more importantly, you're doing something. So that's my wish for you, and all of us, and my wish for myself. Make New Mistakes. Make glorious, amazing mistakes. Make mistakes nobody's ever made before. Don't freeze, don't stop, don't worry that it isn't good enough, or it isn't perfect, whatever it is: art, or love, or work or family or life. Whatever it is you're scared of doing, Do it. Make your mistakes, next year and forever." – Neil Gaiman
4. "New Year's Day. A fresh start. A new chapter in life waiting to be written. New questions to be asked, embraced, and loved. Answers to be discovered and then lived in this transformative year of delight and self-discovery. Today carve out a quiet interlude for yourself in which to dream, pen in hand. Only dreams give birth to change and deeper love with your beloved." – Sarah Ban Breathnach
5. "The object of a New Year is not that we should have a new year. It is that we should have a new soul and a new nose; new feet, a new backbone, new ears, and new eyes. Unless a particular man made New Year resolutions, he would make no resolutions. Unless a man starts afresh about things, he will certainly do nothing effective." ― G.K. Chesterton, A Chesterton
6. "And now let us believe in a long year that is given to us, new, untouched, full of things that have never been, full of work that has never been done, full of tasks, claims, and demands; and let us see that we learn to take it without letting fall too much of what it has to bestow upon those who demand of it necessary, serious, and great things." ― Rainer Maria Rilke
7. "I used to have this toy, a magic slate. You wrote or drew on it and then, just by pulling up the plastic cover, everything you did disappeared and you could start new. Maybe everyone feels that on New Year's Eve: They can pull up the magic sheet and rewrite their lives." ― V.C. Andrews
8. "There are greater things to be achieved in every new year, and each and everyone must prepare themselves to be great, not by words of the mouth, but by a lot of sacrifices." ― Michael Bassey Johnson
9. "Another fresh new year is here . . .
Another year to live!
To banish worry, doubt, and fear,
To love and laugh and give!
This bright new year is given me
To live each day with zest . . .
To daily grow and try to be
My highest and my best!
I have the opportunity
Once more to right some wrongs,
To pray for peace, to plant a tree,
And sing more joyful songs!" ― William Arthur Ward
10. "In this new year, may you have a deep understanding of your true value and worth, an absolute faith in your unlimited potential, peace of mind in the midst of uncertainty, the confidence to let go when you need to, acceptance to replace your resistance, gratitude to open your heart, the strength to meet your challenges, great love to replace your fear, forgiveness and compassion for those who offend you, clear sight to see your best and true path, hope to dispel obscurity, the conviction to make your dreams come true, meaningful and rewarding synchronicities, dear friends who truly know and love you, a childlike trust in the benevolence of the universe, the humility to remain teachable, the wisdom to fully embrace your life exactly as it is, the understanding that every soul has its own course to follow, the discernment to recognize your own unique inner voice of truth, and the courage to learn to be still." ― Janet Rebhan
Final thoughts
The Jewish community has a wonderful saying that may inspire you and the one(s) you love to hope, breathe, and love more deeply in the coming year.
The saying? TO LIFE! Embrace life as you step into a new year, lovers of the world. Treat your partners with respect and compassion. Build intimacy into your routine every day. Trust each other with a trust befitting the experiences you have shared together.
Refer to these happy new years eve quotes or the happy new year inspirational quotes often.
Share this article on
Want to have a happier, healthier marriage?
If you feel disconnected or frustrated about the state of your marriage but want to avoid separation and/or divorce, the marriage.com course meant for married couples is an excellent resource to help you overcome the most challenging aspects of being married.
Learn More On This Topic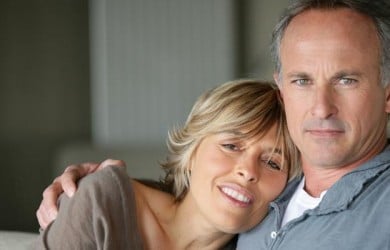 You May Also Like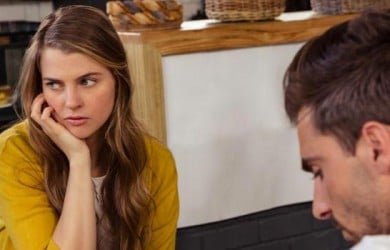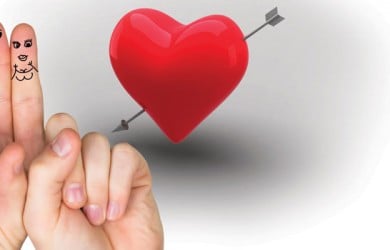 Popular Topics On Married Life