5 Reasons Why Men Are Not Marrying
Hang around any coffee house or bar long enough and you might hear the murmurs of disappointment coming from people:
"I don't want to get married. All I want is a friend with benefits."
"He has zero interest in a committed relationship."
The general consensus we are hearing from people nowadays is that less people out there are interested in putting a ring on it.
Even if it may feel like men are not marrying or interested in getting married, it is not true.
Sure, the percentage of never married men has been consistently rising, as per the U.S. Census Bureau. But still, the majority of men get married at least once in their lifetime.
But what about all the others?
Why are we seeing this decrease in the desire to commit? What are men afraid of? Why has men not marrying become a matter of concern?
This article discusses the real reasons that will help you understand how deep the problem goes.
5 reasons why men are not marrying
You might be looking for answers if your boyfriend doesn't want to get married despite being in love with you. For you, marriage might be the natural next step, but marriage might be problematic for men not getting married.
Maybe he doesn't believe in marriage, as he considers it complicated, unnatural or archaic. For some who don't believe in marriage, the societal pressure or expectation to get married might create an aversion towards marriage.
Here are some possible reasons why men are not marrying at the rates that they used to:
1. The perception of loss of freedom
One of the men's biggest fears about marriage? That they may suffer a loss of freedom.
The dread of losing one's ability to freely make decisions for all aspects of their life can be why some men never marry.
Some men might be afraid to forsake the freedom to indulge in their favorite hobbies activities as they like. Freedom to hang around and watch Netflix all weekend long without someone compelling them to get up off the couch.
Marriage might be seen as a ball and chain, weighing them down
These men are not seeing the emotional and physical advantages of being in a union with someone they truly love; they only see the loss of their liberty.
So, single men fearing the loss of freedom tops the reasons why men don't marry and why they propagate the idea that it is good for a man not to marry.
2. Fears about a potential divorce
There are a whole lot of men out there who have seen the emotional and economic damage divorce brings to the family unit. Men not marrying could be because they presume that a divorce is imminent. This fear might make them overlook the benefits of getting married.
Single men who avoid marriage may have grown up in a broken home, or they have "been there, done that" and don't want to ever find themselves in such a vulnerable position again.
They think that history will repeat itself, so it is better not to create a new history with a new woman.
The problem with this mindset is that all love stories are different. Just because you've lived through one divorce does not foretell that you'll have another one.
If the man you are interested in has been scarred by divorce, ask him about his fears and discuss how things might play out differently in your relationship.
There are plenty of divorced men out there who have gone on to have successful second marriages. There is no need to build emotional walls just because a previous union did not work out.
Related Reading: 

7 Steps to Overcome the Fear of Divorce
3. Unwilling to make sacrifices
Some men don't marry because they love their me-centered lifestyle.
Marriage does require sacrifice. It requires faithfulness, an accounting of your time when not with your spouse, and an emotional investment. Some men only see the positive in some of this.
Men staying single can often be attributed to their lack of willingness to make adjustments to accommodate a person in their life.
Some men are not marrying because they might believe that men shouldn't get married as they will have to give up material and non-material things in their lives.
Related Reading: 

How Important Is Sacrifice in a Relationship

?

4. Dating apps work out great
And indeed, depending on the app used, men can swipe, chat, and hook up in a matter of hours. For a man who has no interest in commitment, this is the perfect tool for him to find an endless supply of sexual satisfaction and non-committal engagement.
For non-committal men, marriage can mean imprisonment. Men are not marrying in these situations because they might feel that their emotional, sexual, social and romantic needs are being met.
But should he ever need support through a health crisis or emotionally-taxing life moment, Tinder will likely be of little aid.
Watch this video to learn more about what dating apps get wrong about love:
5. Need for awareness about the benefits of marriage
For men not marrying, a little knowledge about the emotional, sexual, and financial benefits of getting married will help break the illusion.
Studies prove it: men fare better when married than when single. Married men make higher salaries than their single counterparts, according to the U.S. Census Bureau.
Also, studies say that married men stay healthier than their single counterparts and single men die earlier than married men, dying ten years earlier!
Married men even have better sex lives: contrary to what you'd think if you listen to single guys boast about their sex lives. Men who never marry might be unaware of this aspect of marriage.
According to the National Health and Social Life Survey, 51 percent of married men were extremely satisfied with their sex lives. In comparison, only 39 percent of men living with women without being married to them, and 36 percent of single men, could say the same.
Men are not marrying because they may fail to realize that married sex can be incredible due to the strong emotional bond married partners often share. This allows for some fantastic fireworks in the bedroom.
Studies confirm that marriage offers continual benefits for men's finances, their sex lives, and their physical and mental health.
Why are men avoiding marriage if there are so many benefits to marriage?
Reasons to not get married for certain men is that they still believe in the ball-and-chain myth. Men not marrying view marriage as an expensive obstacle to their freedom and sex lives.
The media perpetuate these views in today's culture, which has undoubtedly negatively affected men's views towards marriage. Premarital counseling might be required to help address these concerns.
Related Reading: 

Why You Should Get Married – Top 10 Reasons Why It's Still Important Today
FAQs
What percentage of men never get married?
A study conducted by the Pew Research Center shows that 23 percent of American men have never been married. It supports the claim that men marry at different rates than before.
Is it good for a man to not get married?
Research shows various health benefits for men who choose to get married. They have been seen to have lower stress levels, better diet, more regular health checkups, better care during illness and a much lower sense of loneliness.
Final takeaway
There is an increase in the overall number of men who never marry. The trend leads to concerns that there might come a time when no man wants to be a husband, as it involves making adjustments and opening yourself to the possibility of getting hurt.
However, marriage can benefit men significantly by offering ways to improve their mental and physical health. It can offer companionship and the ability to deal with stress better.
Share this article on
Want to have a happier, healthier marriage?
If you feel disconnected or frustrated about the state of your marriage but want to avoid separation and/or divorce, the marriage.com course meant for married couples is an excellent resource to help you overcome the most challenging aspects of being married.
Learn More On This Topic
You May Also Like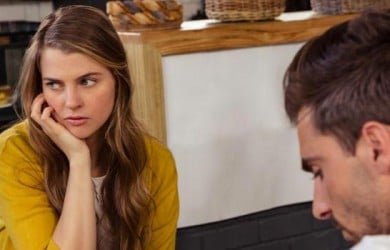 Popular Topics On Married Life