Playful Couples- Relationships Should Not Feel like a Job
No relationship in the world is all butterflies and rainbows. Life is not a Disney movie where the most arrogant or the bumbling mess gets to have a happy ending just because of a Christmas wish or something similar.

Relationships in the real world with real people require endurance, patience, respect, commitment, and communication. It takes a lot from a person and requires constant work.

However, it is not all dark and gloomy. Being in a relationship does have its perks as well, not the Disney kind of perks but still.

Here are some tips playful couples follow to have fun in their relationship:
1. Be intentional
Couples in love put in some effort. They plan with intention and work it out. Being in a long-term relationship can result in a mundane and routine life. People complain about the absence of spark.
Just know and remember, that the spark that couples talk about is the result of the high that couples go through during the honeymoon phase of their relationship which does eventually fade away.
You cannot go through relationships searching for the spark or high to last forever.
It is then your duty to not wait for things to happen spontaneously rather plan for the magic to happen.
2. Be friends with your partner
Partners who evolve by being friends are the ones who truly enjoy the best of both worlds. They have a friend, someone who truly knows them, then they have the person who is their soulmate and would do anything for their loved one to feel safe and secure.
They would be your person through and through.
3. Appreciate for your partner's quirkiness
It is heaven when you find your partner in your friend, it is something like absolute bliss when you find a partner who appreciates and celebrates all the habits that make you creative weirdos. Your quirkiness is not something that should be smashed out of you.
You were born different and unique. It has been highly reported that when people feel celebrated for their individuality they really come out of their shells and devote their time and energy to the relationship.
4. Bounce back from whatever life throws at you
It is all about priority. Do you love your partner more or your ego? You know that the argument you had, say in the morning, was not actually that severe and you can be the first person to make up for it.
Then what is stopping you? Take the first step, be the bigger man, and makeup.
Your relationship, your partner is much more important than a meaningless fight or argument.
Arguments, though are not fun, but they reveal a lot about the people involved. You can learn and grow as a person and as couples as well.
5. Compromise
This one is a no-brainer and a biggie. You cannot get whatever you want all the time, you cannot be the right one every time.
Every relationship has ups and downs and almost every time it is a compromise that saves the day. Sometimes, it will be your turn to take the backseat and let your partner win or be in control.
However, if you are in the right relationship, the victory will be a culmination of both of your victory and not just one.
6. A little bit of jester is important as well
Get the grocery, pay the bill, walk the dog, keep the electricity running, and last but not at all the least be flirtatious with your partner.
A large number of couples who have been in a long time relationship have complained about monotonous life and routine. Several complain that life and job have sucked out the romance, which is absolutely not true.
It is the high level of comfort due to the long time spent in each other's presence that results in the repetitive lifestyle.
The trick is to plan little fun activities, getaways or trips to keep the fun and the romance alive.
7. Do not cut off with other friends
It is great that you have found the love of your life. You are happy, ecstatic and on the seventh cloud. However, do not let that thought consume you. You are a complete person outside of your relationship. Do not let that one persona dominate the rest.
Keep in touch with your friends and co-workers. Keep your life interesting and busy. Give each other room to breathe and enjoy others' company as well.
If you thought finding your soulmate was a difficult feat then try keeping the spark alive, it is no picnic either. Give each other chance to grow and develop as a person while keeping the fun alive to avoid the monotonous life.
Share this article on
Want to have a happier, healthier marriage?
If you feel disconnected or frustrated about the state of your marriage but want to avoid separation and/or divorce, the marriage.com course meant for married couples is an excellent resource to help you overcome the most challenging aspects of being married.
Learn More On This Topic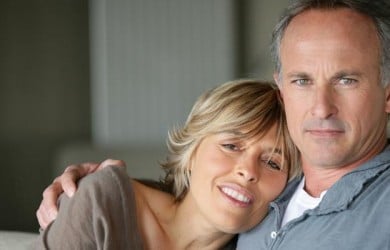 You May Also Like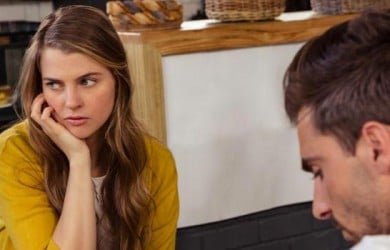 Popular Topics On Married Life