Do's and Don'ts of Prenuptial Agreements
If you have decided that a prenuptial agreement is right for you, it is important to understand what is and isn't permissible in the agreement. Although these agreements can provide a great deal of flexibility in their construction, there are some rules about what can't be included. Here are some pros and cons of prenuptial agreements.
What prenups can generally address:
The specific state's law that the agreement will be subject to.

Who will be responsible for premarital debts.

Whether particular items are considered community or separate property.

Financial responsibilities during the marriage.

Who owns the marital residence.

How property will be distributed in event of death.

Spousal support/alimony obligations (this varies by state).

How disputes related to the agreement will be resolved.

A sunset clause (this refers to the validity of the agreement being based upon being married for a certain number of years).
Prenups generally can't address:
Custody and visitation of minor children.

Child support.

Anything that is illegal or would be considered unconscionable.

Anything that is deemed to encourage or trigger the divorce.
Remember, courts have the ability to review and make decisions related to prenuptial agreements. Thus, it is important to seek out an experienced family lawyer when considering a prenup.
Share this article on
Planning to get married?
Just engaged or contemplating marriage? Discover how to transition smoothly into the next phase of your relationship with Marriage.com's Pre-Marriage Course. Begin your incredible journey with this guide designed by experts and lay a strong foundation for your path of togetherness - forever!
More On This Topic
Recent Articles
You May Also Like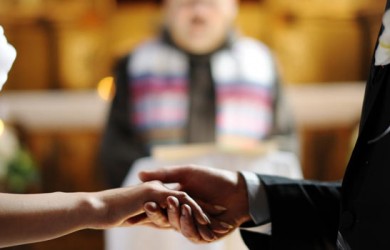 Popular Topics On Getting Married