The Risks of Teenage Pregnancy and How to Prevent It
The journey through the teenage years is full of changes and discoveries, but it's crucial to understand one significant topic: teenage pregnancy. This means becoming a parent at a young age, which can bring some challenges.
In this discussion, we'll talk about these challenges, like health and life changes. But don't worry; we'll also learn how to avoid this situation. By knowing the facts and ways to prevent it, you can make smart choices for a happy and healthy future.
So, let's dive in and explore teenage pregnancy together.
What is teenage pregnancy?
Considering the definition of teenage pregnancy, teenage pregnancy refers to the occurrence of pregnancy in individuals who are between the ages of 13 and 19. It involves a young woman becoming pregnant before reaching the age of adulthood.
Teenage pregnancy is a sensitive topic that highlights the health risks of teenage pregnancy, curtails education, and career prospects, and may invite societal stigma. Essential remedies include thorough sex education, accessible contraception, and robust support systems for effective prevention.
Teenage pregnancy can have significant physical, emotional, and social implications for both the pregnant teenager and her child. Now, concerning how common teenage pregnancy is, the prevalence of teenage pregnancy varies across different countries and regions.
Factors such as cultural norms, access to education, healthcare, and socioeconomic conditions play a role in determining the prevalence. In some areas, teenage pregnancy rates have decreased due to improved sex education, access to contraception, and awareness programs. However, it remains a concern in many parts of the world.
What are the causes of teenage pregnancy?
So, after learning about teenage pregnancy, let's answer "What are teenage pregnancy causes and effects?" Teenage pregnancy arises from complex factors like limited sex education, peer pressure, cultural norms, and socioeconomic conditions. Inadequate knowledge about contraceptives and safe sex practices, combined with curiosity and experimentation, often contribute.
Media influence, early puberty, and family dynamics can also play roles. Addressing these causes demands comprehensive sex education, open communication, improved access to contraceptives, and efforts to empower teens to make correct decisions about their reproductive health.
10 potential teenage pregnancy symptoms
Teenage pregnancy symptoms are similar to those experienced by adult women when they become pregnant. However, it's important to note that not all pregnant teenagers will experience the same symptoms, and some symptoms might be more pronounced or noticeable in certain individuals.
If a teenager suspects they might be pregnant, it's advisable to take a pregnancy test and consult a healthcare professional for accurate confirmation and guidance. Here are some common teenage pregnancy symptoms:
1. Missed period
One of the early signs of teenage pregnancy is a missed menstrual period. However, irregular periods are standard during adolescence, so a missed period alone may not necessarily indicate pregnancy.
2. Morning sickness
Nausea and vomiting, often labeled morning sickness, can arise unpredictably throughout the day. Initiated by hormonal shifts, it typically commences in the sixth week of pregnancy.
3. Breast changes
Teenage pregnancy can lead to breast tenderness, swelling, and darkening of the areolas. Hormonal fluctuations cause these changes as the body prepares for breastfeeding.
4. Fatigue
Feeling extremely tired is a common symptom of early pregnancy due to the increased demands on the body. Hormonal changes and the energy required for fetal development contribute to this fatigue.
5. Frequent urination
The expanding uterus pressing on the bladder can lead to heightened urination frequency in pregnant teenagers. This symptom can manifest as early as the initial weeks of pregnancy.
6. Food aversions and cravings
Hormonal fluctuations influence taste and smell preferences, causing teenage mothers to develop food aversions and cravings.
7. Mood swings
Hormonal fluctuations during pregnancy can impact emotions and mood. Pregnant teenagers may experience heightened emotions, mood swings, and increased sensitivity.
8. Dizziness and fainting
Due to hormonal changes, pregnant teenagers might experience episodes of dizziness or even fainting. This can be a result of changes in blood pressure and circulation.
9. Increased sensitivity to smells
Some pregnant teenagers may become more sensitive to certain smells, which could trigger nausea or vomiting.
10. Abdominal changes
As the pregnancy progresses, teenagers may notice changes in their abdominal area. The abdomen might become slightly swollen or firmer to the touch.
8 major teenage pregnancy risks
One of the significant concerns regarding teenage pregnancy is "Why is teenage pregnancy a problem?" Teenage mothers face increased health risks during pregnancy, including complications like high blood pressure, anemia, and preeclampsia. Their growing bodies are under added stress due to pregnancy.
Other than that, teenage pregnancy is considered a problem for several reasons, including:
1. Premature birth and low birth weight
Teenage pregnancy carries an elevated risk of premature birth, potentially posing health challenges for the baby. Low birth weight may lead to developmental problems and an increased chance of long-term health issues.
2. Infant mortality
Babies born to teenage mothers have a greater mortality risk within their first year. Limited prenatal care, unhealthy habits, and insufficient knowledge about infant care contribute to this elevated risk.
3. Inadequate prenatal care
Insufficient prenatal care among teen mothers, stemming from awareness gaps, financial limitations, or stigma concerns, can result in undetected health issues for both mother and baby.
4. Educational disruption
Teenage pregnancy frequently disrupts education, resulting in lower school completion rates. Balancing parenting duties with school can be difficult, limiting future educational and career opportunities.
5. Economic hardships
Due to inadequate skills and education for stable employment, young mothers frequently encounter economic difficulties. This financial strain affects the well-being of both the mother and child.
6. Mental health impact
Teenage mothers are often at a high risk of stress, anxiety, depression, and other mental health issues. The emotional tolls of early parenthood combined with societal judgment exacerbate these challenges.
7. Social isolation
Teen mothers may experience social isolation due to their unique circumstances. Peer and societal stigma can lead to feelings of loneliness and exclusion.
8. Intergenerational cycle
Teenage pregnancy can perpetuate a cycle of disadvantage, as young mothers may struggle to provide adequate care and support for their children. This contributes to a process of limited opportunities, impacting future generations.
10 possible ways to prevent teenage pregnancy
Teenage pregnancy prevention involves a range of strategies, programs, and interventions aimed at lowering the rates of pregnancy among adolescents. These efforts focus on providing education, access to contraception, support, and empowerment to teenagers to make correct decisions about their reproductive and sexual health.
Here are some critical components of teenage pregnancy prevention:
1. Comprehensive sex education
Essential to address is the implementation of comprehensive sex education, extending beyond abstinence to cover accurate details about contraception, sexually transmitted infections (STIs), healthy relationships, and communication skills. With this knowledge, teenagers can make informed choices regarding their sexual activity, safeguarding against unintended pregnancies.
2. Access to contraception
Facilitating seamless access to diverse contraceptive options empowers teenagers to align their choices with reproductive goals. Affordable and confidential availability of contraceptives, encompassing condoms, long-acting reversible contraceptives (LARCs), and birth control pills, substantially diminishes the likelihood of unplanned pregnancies.
3. Parent-child communication
Encouraging open and non-judgmental communication between parents or guardians and teenagers about sexual health is crucial. When teenagers feel comfortable discussing these topics with adults, they are more likely to seek guidance and make responsible decisions.
4. Peer education and support
Peer-led initiatives can have a positive impact on teenage pregnancy prevention. Adolescents often trust information from their peers, making peer education programs effective in promoting safe sex practices and responsible behavior.
5. Youth-friendly healthcare services
Establishing healthcare services tailored to the needs of young people can facilitate access to accurate information, counseling, and reproductive healthcare. Confidentiality and non-discrimination are critical factors in ensuring teenagers feel comfortable seeking help.
6. Empowerment and life skills
Equipping teenagers with life skills, such as decision-making, communication, and negotiation, can enable them to navigate challenging situations and resist peer pressure. These skills enhance their ability to make informed choices about their sexual health.
7. Delaying early sexual debut
Encouraging teenagers to delay their first sexual experience allows them more time to mature emotionally and mentally. Programs that promote delaying sexual debut help reduce the risk of early pregnancies.
8. Promoting educational opportunities
Ensuring access to quality education, including sexual and reproductive health education, can empower teenagers to prioritize their educational and career goals before starting a family.
Watch this video to learn about the reality of teenage pregnancy and how it can be prevented, and what's your role in it:
9. Community engagement
Engaging communities, religious institutions, and local organizations in teenage pregnancy prevention efforts foster a supportive environment that values young people's health and well-being.
10. Media literacy
Teaching teenagers media literacy skills enables them to critically evaluate portrayals of sex and relationships in the media, reducing the influence of unrealistic or harmful messages. By combining these strategies, societies can create a comprehensive approach to teenage pregnancy prevention.
Commonly asked questions
Uncover answers to critical inquiries surrounding teenage pregnancy prevention. Delve into comprehensive sex education, contraception options, communication strategies, peer influence, accessible healthcare, empowerment initiatives, delaying early sexual activity, and community involvement.
What are the health risks for teenage mothers and their babies?
Teenage mothers and their babies typically face increased health risks. Adolescents are more likely to experience complications during pregnancy, like low birth weight and preterm birth. Teen mothers might have inadequate prenatal care, impacting their well-being.
Babies can also encounter developmental challenges and long-term health issues due to the mother's young age.
What impact does teenage pregnancy have on education?
Teenage pregnancy often disrupts education, leading to lower school completion rates. Teen mothers may face challenges balancing school and parenting responsibilities, impacting academic performance. Limited resources and support can hinder educational attainment, perpetuating cycles of limited opportunities and socioeconomic disadvantages for the mother and child.
What is the impact of teenage pregnancy on mental health?
Teenage pregnancy can significantly impact mental health. Adolescents may experience increased stress, anxiety, and depression due to social stigma, disrupted life plans, and financial pressures. The emotional well-being of young mothers and their children may be compromised, highlighting the need for comprehensive support to address mental health challenges.
Can teenagers with good family support handle pregnancy better?
Yes, teenagers with solid family support tend to navigate teenage pregnancy effects better. Positive family relationships offer emotional, financial, and practical assistance, reducing stress and enhancing well-being.
What are the long-term implications of teenage pregnancy?
Teenage pregnancy can have lasting consequences. Education and career opportunities may be limited, which can give rise to economic challenges. Emotional well-being and mental health can be affected, potentially impacting future relationships. Breaking this cycle requires comprehensive support to empower young parents to overcome obstacles and achieve long-term success.
Handling teenage pregnancy with proper support!
We've explored the complex landscape of teenage pregnancy, its causes, symptoms, and potential risks. To address this critical issue, fostering open communication between parents and adolescents, implementing comprehensive sex education, and ensuring access to healthcare and contraception are paramount.
Seeking professional counseling or enrolling in parenting courses can provide crucial guidance. By equipping young individuals with knowledge, resources, and emotional support, we can empower them to make informed decisions and pave the way for a healthier, more promising future.
Share this article on
Want to have a happier, healthier marriage?
If you feel disconnected or frustrated about the state of your marriage but want to avoid separation and/or divorce, the marriage.com course meant for married couples is an excellent resource to help you overcome the most challenging aspects of being married.
Learn More On This Topic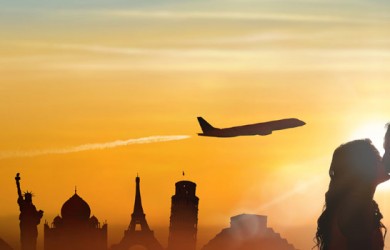 You May Also Like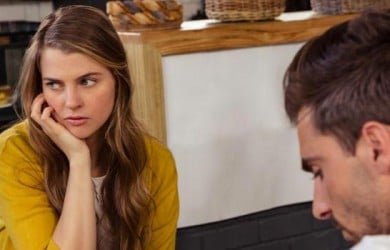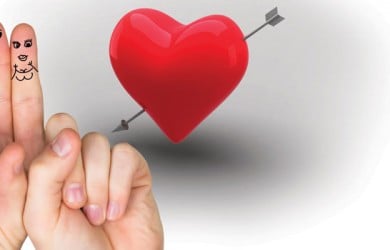 Popular Topics On Married Life